From 51m ago
United Nations evacuation under way from Mariupol steelworks
A UN operation to evacuate civilians from the Azovstal steelworks in Mariupol is under way, a spokesperson has confirmed.
Officials reached the factory on Saturday, and the exercise is being coordinated with the International Committee of the Red Cross, Ukraine and Russia.
According to Reuters, the UN's Saviano Abreu added that further information was not being shared to ensure the safety of evacuees. It's believed about 1,000 people are at the site.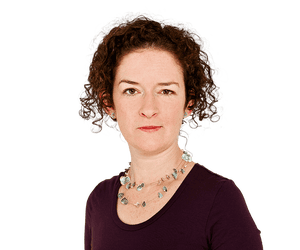 Kate Connolly
The German chancellor, Olaf Scholz, has defended himself against accusations that his approach to Russian aggression has been hesitant, insisting his decisions followed close consultation with Germany's allies and sought to avoid any suspicion that the country was "going it alone".
Scholz has faced fierce criticism even from within his own government and last week came under particular fire from the opposition leader, Friedrich Merz, who accused him of weak leadership and of "procrastination, dithering and timidity". On Sunday it was reported that Merz was planning to travel to Kyiv on Monday.
Scholz appeared to bow to immense domestic and international pressure last week by announcing that Germany would deliver heavy weaponry to Ukraine, in the form of self-propelled anti-aircraft systems, in what was seen as a sharp policy U-turn.
Read more: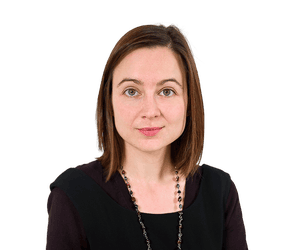 Jennifer Rankin
The European Union could phase out Russian oil imports by the end of the year, under the latest set of sanctions against Vladimir Putin's war machine being discussed in Brussels.
The European Commission president, Ursula von der Leyen, has said for weeks that the EU is working on sanctions targeting Russian oil, but the key question is how and when the commodity is phased out.
Under a draft proposal discussed with national capitals on Saturday, the Commission has proposed ending Russian oil imports by the end of 2022, according to EU sources.
One senior EU diplomat said the plan was to "find a clever solution that would hit Russia as much as possible and avoid a price hike" that would harm European consumers.
Ukraine's most ardent supporters in the EU, such as Poland and the Baltic states, will push for a more rapid phase out of Russian oil. Germany and Austria have been cautious in ending Russian fossil fuel imports quickly, but Berlin shifted its position last week when the vice-chancellor, Robert Habeck, said the EU's largest economy could cope with a Russian oil embargo.
Hungary's prime minister, Viktor Orbán, has said ending Russian oil and gas imports was "a red line", but diplomats are hopeful Budapest will fall into line, now Germany is amenable to an oil embargo.
Ambassadors from the EU's 27 member states are set to discuss a legal text of the sanctions law on Wednesday.
Germany announced on Sunday that it had sharply reduced its dependency on Russian oil, coal and gas. Russia now supplies 12% of Germany's oil imports, compared to 35% before the Russian invasion, according to an economy ministry statement.
Coal from Russia has dropped to 8% of German coal imports, from 45%, while gas imports are down to 35% compared to 55% before the war. Germany plans to wean itself off Russian gas by 2024, and oil and coal much sooner.
Before the invasion, Russia supplied about a quarter (26%) of the EU's oil imports.
The EU agreed last month to end Russian imports of coal, but disappointed those looking for tougher sanctions, by delaying the measure until mid-August.
United Nations evacuation under way from Mariupol steelworks
A UN operation to evacuate civilians from the Azovstal steelworks in Mariupol is under way, a spokesperson has confirmed.
Officials reached the factory on Saturday, and the exercise is being coordinated with the International Committee of the Red Cross, Ukraine and Russia.
According to Reuters, the UN's Saviano Abreu added that further information was not being shared to ensure the safety of evacuees. It's believed about 1,000 people are at the site.
A Russian defence facility near the border with Ukraine is currently on fire, according to the region's governor.
Vyacheslav Gladkov posted on Telegram that there were no details yet about damage or casualties at the building in the southern region of Belgorod.
Reuters reports that images on social media showed a large funnel of smoke rising above the ground.
Another 14 evacuees from Mariupol's Azovstal steel plant have arrived at a temporary accommodation centre, according to Reuters.
The news agency's photographer in the village of Bezimenne in Donetsk saw the group arrive on Sunday, hours after 40 had made the journey from the factory in the besieged port city.
An evacuation to Zaporizhzhia from Mariupol was due to begin at 4pm local time on Sunday.
A woman who went on hunger strike to demand a visa for her Ukrainian best friend has spoken of her relief after their reunion in the UK.
Kristina Korniiuk, 34, of Kyiv, was granted a visa under the Ukraine sponsorship scheme and arrived at the home of her friend, Rend Platings, on Sunday, after a journey which took more than 24 hours.
Platings, whose Cambridge house is painted in the colours of the Ukraine flag, said it is both "wonderful" and "surreal" to have her friend by her side.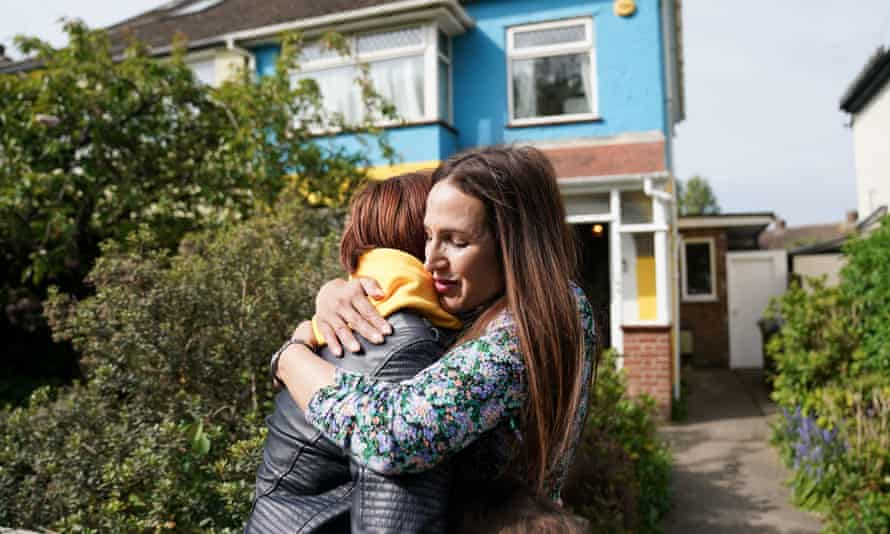 Platings went on hunger strike for 21 days after the visa application was made for her friend, stating the "delay in issuing visas is adding to an already appalling humanitarian crisis".
She told the PA news agency: "For me it feels really, really wonderful. It's a little bit surreal. And it's kind of quite hard to believe.
"I hope she'll be able to make the most out of it and find that she makes friends over here and that, instead of losing her country, she gains another community she can become close to.
"Then hopefully we'll all be able to visit her back in Ukraine when this is all over."
Korniiuk said while she is happy to be in England she would prefer if it was under better circumstances.
"To tell you the truth I'm too tired to be feeling anything," she said "It's a curious mixture of feelings – sadness, tiredness.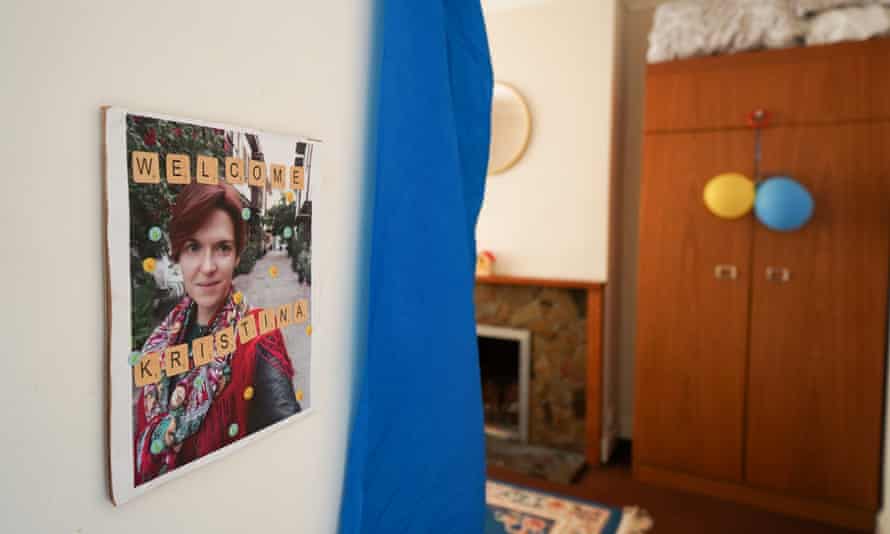 She said she stayed in Kyiv for the first three weeks of the invasion before moving to the west of the country. Her parents, grandfather and other family members are still in Kyiv, while her brother is working for the military.
"I tried really hard to convince them [to leave]," she said. "We are all adults and we have responsibilities for our lives, so they decided to stay and I couldn't convince them."
A group of 40 civilians were evacuated from Mariupol's Azovstal steel works on Sunday in a convoy with vehicles bearing United Nations symbols.
In one of the first major signs of an evacuation deal, a group of around 40 civilians arrived on Sunday at a temporary accommodation centre after leaving the area around the Azovstal plant, a Reuters photographer said.
Reuters photographs showed the civilians arriving in the Russian -controlled village of Bezimenne in the Donetsk region, around 30 km east of Mariupol, with Ukrainian number plates in a convoy with Russian forces and vehicles with United Nations symbols.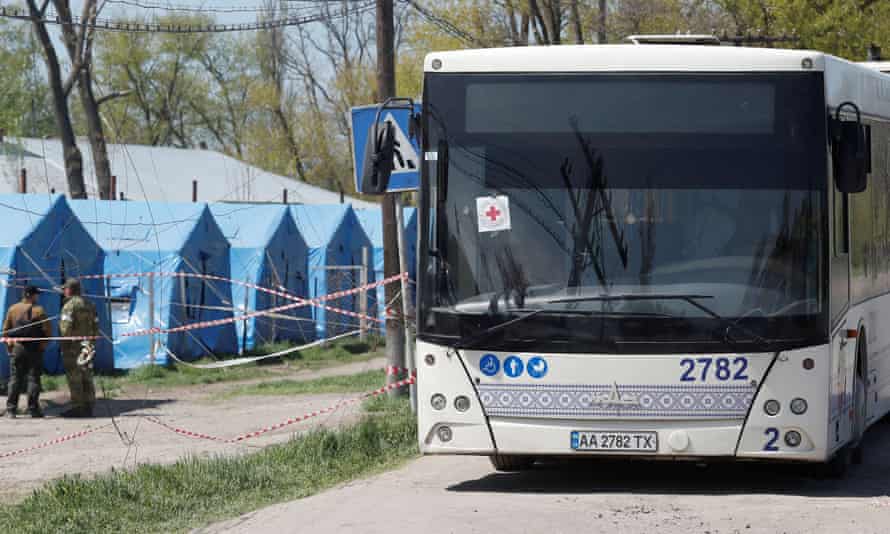 UN secretary general, Antonio Guterres, said after meeting Ukrainian president Volodymyr Zelenskiy in Kyiv on Thursday intense discussions were under way to enable the evacuation of Azovstal.
The siege of Mariupol has turned the port city into a wasteland with an unknown death toll and thousands trying to survive without water, sanitation or food.
The war-torn city is under Russian control but some fighters and civilians remain holed up in the Azovstal works – a vast Soviet-era plant founded under Josef Stalin and designed with a labyrinth of bunkers and tunnels to withstand a major attack.
Two groups of civilians left the residential area around the Azovstal works on Saturday, the Russian defence ministry said. A video released by Russia's defence ministry on Sunday showed vehicles bearing United Nations and Red Cross symbols.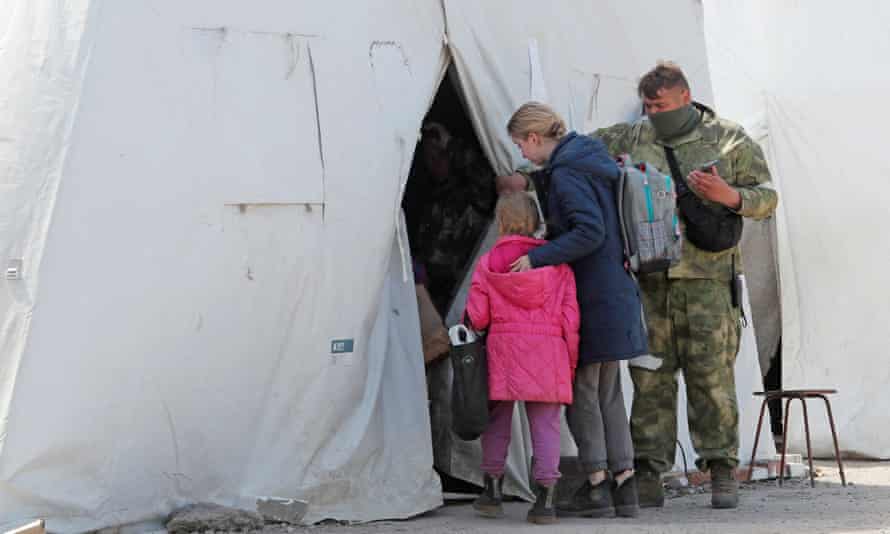 An evacuation from Mariupol could take place today, according to local officials.
The besieged port city's council and governor told residents who wanted to leave for the city of Zaporizhzhia to gather at 4pm, according to Reuters.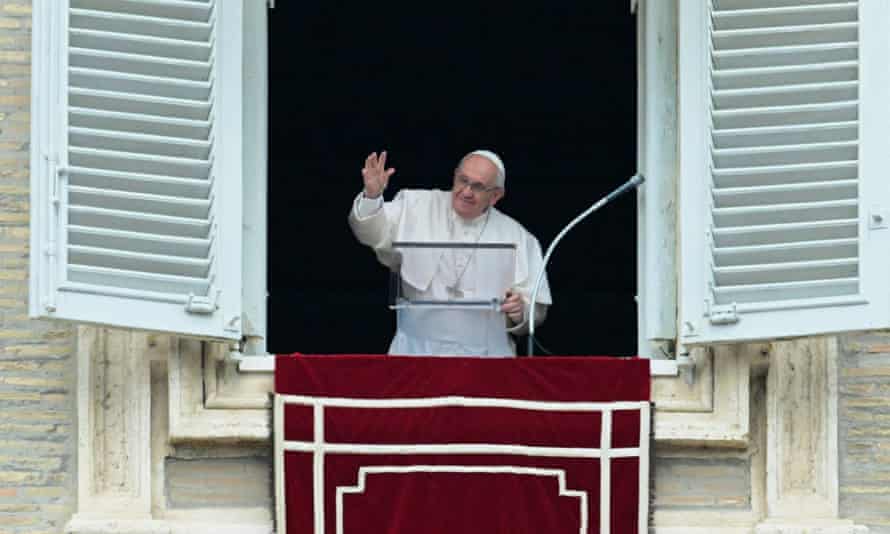 Pope Francis described the war in Ukraine as a "macabre regression of humanity" that makes him "suffer and cry", in a Sunday address in St Peter's Square.
Speaking in front of thousands of people for his noon blessing, he called for humanitarian corridors to evacuate people trapped in the Mariupol steelworks.
Reuters reports he implicitly criticised Russia, saying that Mariupol had been "barbarously bombarded and destroyed".
"My thoughts go immediately to the Ukrainian city of Mariupol, the city of Mary, barbarously bombarded and destroyed," he said of the mostly Russian-controlled south-eastern port city, which is named after the Virgin Mary.
Francis has not specifically mentioned Russia or Vladimir Putin since the start of the conflict on 24 February, but he has left little doubt over his views, describing the conflict as "unjustified aggression".
"I suffer and cry thinking of the suffering of the Ukrainian population, in particular the weakest, the elderly, the children," he said.
He also questioned if everything possible was being done to bring about an end to the fighting through dialogue.
"While we are watching a macabre regression of humanity, I ask myself, along with many other anguished people if peace is really being searched for, if there really is a willingness to avoid a continuing military and verbal escalation, if everything is being done to silence the weapons," Francis said.
Pelosi: 'We will not be bullied by Russia'
Nancy Pelosi said that the US won't be stopped helping Ukraine by fears of provoking Russia after she became the highest-ranking US politician to visit the country since Vladimir Putin's forces invaded.
In a press conference in Poland after her visit, she was asked about whether the US was concerned by the risk of its support provoking a Russian reaction. The speaker of the house said the US would hold its resolve.
"Let me speak for myself, do not be bullied by bullies. If they are making threats, you cannot back down," she said.
Adam Schiff, chair of the US house intelligence committee said: "This is first and foremost about Ukraine but it's not only about Ukraine. This is about a dictator in the Kremlin making war like it is world war two all over again with a massive invasion of his neighbour and he must be stopped.
"We are prepared to give Ukraine all the support necessary to stop this."
Congressman Jim McGovern, who chairs the house's rules committee and is part of the delegation said: "The question is whether the world will hold him to account. He has crossed many lines, he has committed war crimes, he has targeted hospitals, he has engaged in mass killings which have been documented.
"The question that should also be asked is whether we will hold him to account for his war crimes. Because if we don't, the likelihood of him or somebody else doing the same thing increases."
During the visit Pelosi was presented with the order of Princess of Olga medal by Zelenskiy for her work to strengthen Ukrainian and US ties.
In the press conference she said Volodymyr Zelenskiy had shown courage, and praised him for a "masterclass of leadership".
An official told journalists that the bill for £33bn of aid for Ukraine is currently being written, with negotiations to take place in congress.
"We are proud of the $13.6bn dollars we have just sent and we have just finished the last drop of that," Pelosi added.
She also repeated that a Lend-Lease arrangement would be for eastern Europe as a whole, not just Ukraine.
Japanese and Vietnamese leaders discussed the Russian invasion of Ukraine in a meeting on Sunday, and said international law should be respected.
After talks with Vietnam's Phạm Minh Chính in Hanoi, Japan's prime minister Fumio Kishida said: "We cannot accept the actions to change status quo by force in any region of the world."
Japan has already condemned Russia's invasion and joined western nations in imposing sanctions against Moscow.
However Vietnam is a long-term ally of Russia's and like many other south-east Asian countries, has avoided direct criticism.
It abstained from a vote at the UN general assembly in March that deplored the invasion.
According to Associated Press, both leaders said they rejected use of force and said international law should be followed.
Kharkiv governor says to stay in shelters amid shelling
The governor of the north eastern city of Kharkiv has urged people not to leave shelters on Sunday due to intense shelling.
Posting on Telegram, Oleh Synyehubov said: "In connection with the intense shelling, we urge residents of the northern and eastern districts of Kharkiv, in particular Saltivka, not to leave the shelter during the day without urgency."
Russia's defence ministry has confirmed an attack on an airfield near Odesa on Saturday.
The ministry said it had destroyed a runway and hangar at an airfield with Onyx missiles. It said the hangar contained weapons provided by the US and EU countries.
Odesa's regional governor Maksym Marchenko said Russia had used a Bastion missile launched from Crimea, but this has yet to be verified.
Russia has also claimed it shot down two Ukrainian Su-24 bombers over Kharkiv, according to Reuters.
More reports on civilians leaving the Azovstal steel plant in Mariupol on Saturday.
The Russian defence ministry said a total of 46 people, in two groups, left the area near the works and were provided with food and shelter.
Hundreds are thought to be holed up in the vast plant site, and thousands in the wider area following the Russian siege.
Efforts to arrange a ceasefire to allow residents to leave the city have broken down, with Moscow and Kyiv blaming each other.