Rahile Dawut, an internationally recognized expert in Uyghur folklore who disappeared in China's northwestern Xinjiang region nearly six years ago was recently confirmed to be serving a life sentence for "endangering state security," according to the U.S.-based human rights group Dui Hua. Prior to her disappearance in December 2017, Dawut had founded and directed a folklore research institute at Xinjiang University, and wrote dozens of journal articles and books, including studies on Islamic sacred sites in Central Asia, and presented her work at conferences around the world.
Rahile Dawut was tried and convicted in December 2018 for the crime of "splittism" by an intermediate people's court in Xinjiang, and unsuccessfully appealed that sentence. Her daughter Akida Polat, who lives in the U.S., told Radio Free Asia in a recent interview that she was devastated by the news:
Akida Polat: My first reaction was that I couldn't believe it, I couldn't believe it at all. I was extremely sad to hear this news, but I was also very angry. I knew that my mother might have been given a very long sentence, but I didn't expect … life imprisonment. My anger towards the Chinese Communist Party has reached its peak. I have always known about the cruelty of the Chinese Communist Party. But it's not just me. There are many Uyghurs around me whose family members are also in prison. Yet, we all hold onto a little bit of hope that we can one day see our family members again.
RFA: What is your view of the crime she was imprisoned for?
Polat: It's more than unfair. I would describe it very firmly as nonsense. None of my mother's work, nor the way she went about it, nor anything in her personal life had anything to do with "endangering state security."
RFA: What does her work entail?
Polat: She is a folklorist. According to my understanding, [that] is about learning and researching a culture, preserving that culture, and showing that culture to the world, all at the same time. That is the nature of it. My mother's job has always been to study Uyghur culture, go to different villages to interview residents, and protect the Uyghur culture that is about to disappear. At the same time, she travels across the country and around the world to showcase this culture. What does this have to do with national security?
RFA: So, why did the Chinese government sentence your mother for endangering national security?
Polat: In the past few years, we have seen the Chinese Communist Party detain a large number of Uyghurs. This is a form of persecution. At the same time, they imprisoned hundreds of Uyghur intellectuals. Their behavior demonstrates that they want to persecute the Uyghurs and eliminate Uyghur culture.
'Disappeared from my life'
RFA: Your mother was arrested by the local government in Xinjiang in December 2017. Have you had any contact with her since then?
Polat: I haven't spoken to or seen my mother since December 2017. I really want to see her, even if it's just a phone call to ask how she is doing in prison, whether she is healthy, and to hear her voice, and at least to know that she is still alive. But I haven't had that chance. Instead, my mother has disappeared from my life.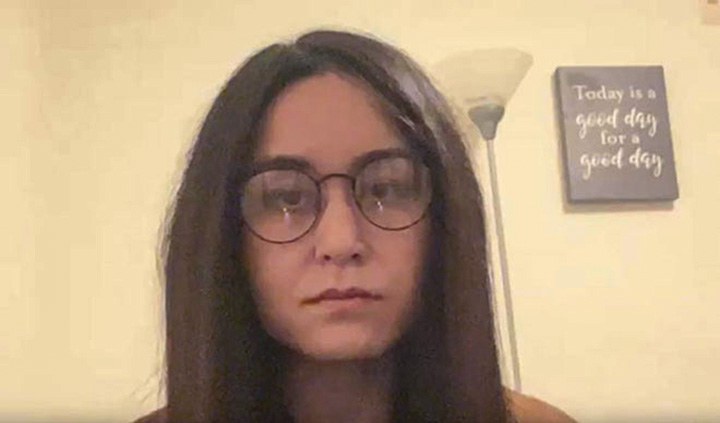 RFA: It has been almost six years now. Has your family in China gotten in touch with her?
Polat: I don't know, because I don't have the WeChat accounts of other family members in China, so I have no way to communicate with them. I can't communicate as freely with my relatives in China as I used to, so I don't know if they have met or been in contact with my mother. I don't know any of this.
RFA: Does that mean your contact with other family members in China is censored and restricted?
Polat: Except for immediate family members, yes.
RFA: Your mother was arrested by the Chinese government at the end of 2017. What was the situation in Xinjiang at that time?
Polat: I can describe it with just one word — fear. Just before my mother was arrested, I began to hear about Uyghurs from abroad who had returned to China and were imprisoned in re-education camps; we also heard about some Uyghurs we knew in China who had been arrested and sentenced. We started hearing about … the confiscation of Uyghur passports. Those of us who are overseas were also in a state of fear, worrying about why such things were happening.
'We have to speak out'
RFA: Regarding the large-scale detention of innocent Uyghurs and other Muslim minorities in Xinjiang reported by international media, is this reporting consistent with your own understanding?
Polat: I think [the reports are] consistent with what has been going on in Xinjiang in recent years. The Uyghurs around me have family members who have been arrested, and there is no way to contact their families, and we daren't go back because passports are being confiscated from people there, so it's hard for them to go overseas. We have seen all of these things.
RFA: Are there any other Uyghur intellectuals that you know of who were also arrested?
Polat: We have heard of others, like Tashpolat Tiyip, the former president of Xinjiang University, and some of my relatives who are also intellectuals. They were arrested and sentenced; as we have seen in [international media] reports. Some intellectuals who were household names among the Uyghurs were also arrested.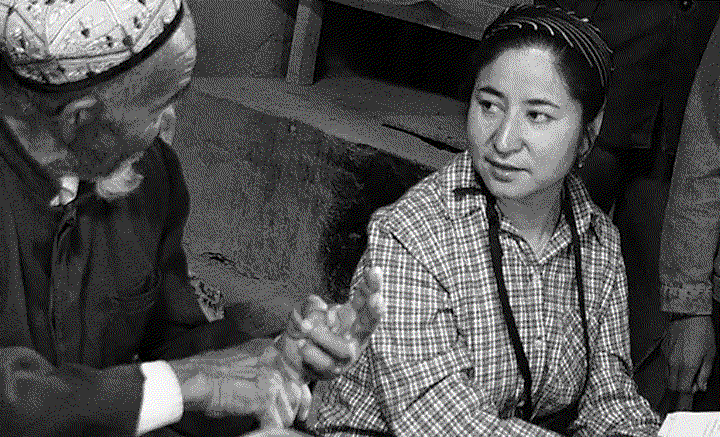 RFA: Have any of them been released?
Polat: I think very few. At least none of the intellectuals among my relatives have been released. For example, my uncle founded a software company and is very famous in the local area and a very talented person. I haven't yet heard any reports that he has been released.
RFA: Have you taken part in any of the solidarity activities along with others in exile to put pressure on the Chinese government to release incarcerated Uyghurs?
Akida Polat: There have been times when I didn't dare to speak out, but there were also times when I did. We have to speak out because our family members have been locked up despite being innocent. After my mother was sentenced to life imprisonment, I told myself you have to speak out, because I couldn't bear the thought of my mother spending the rest of her life in prison.
Translated by Luisetta Mudie.