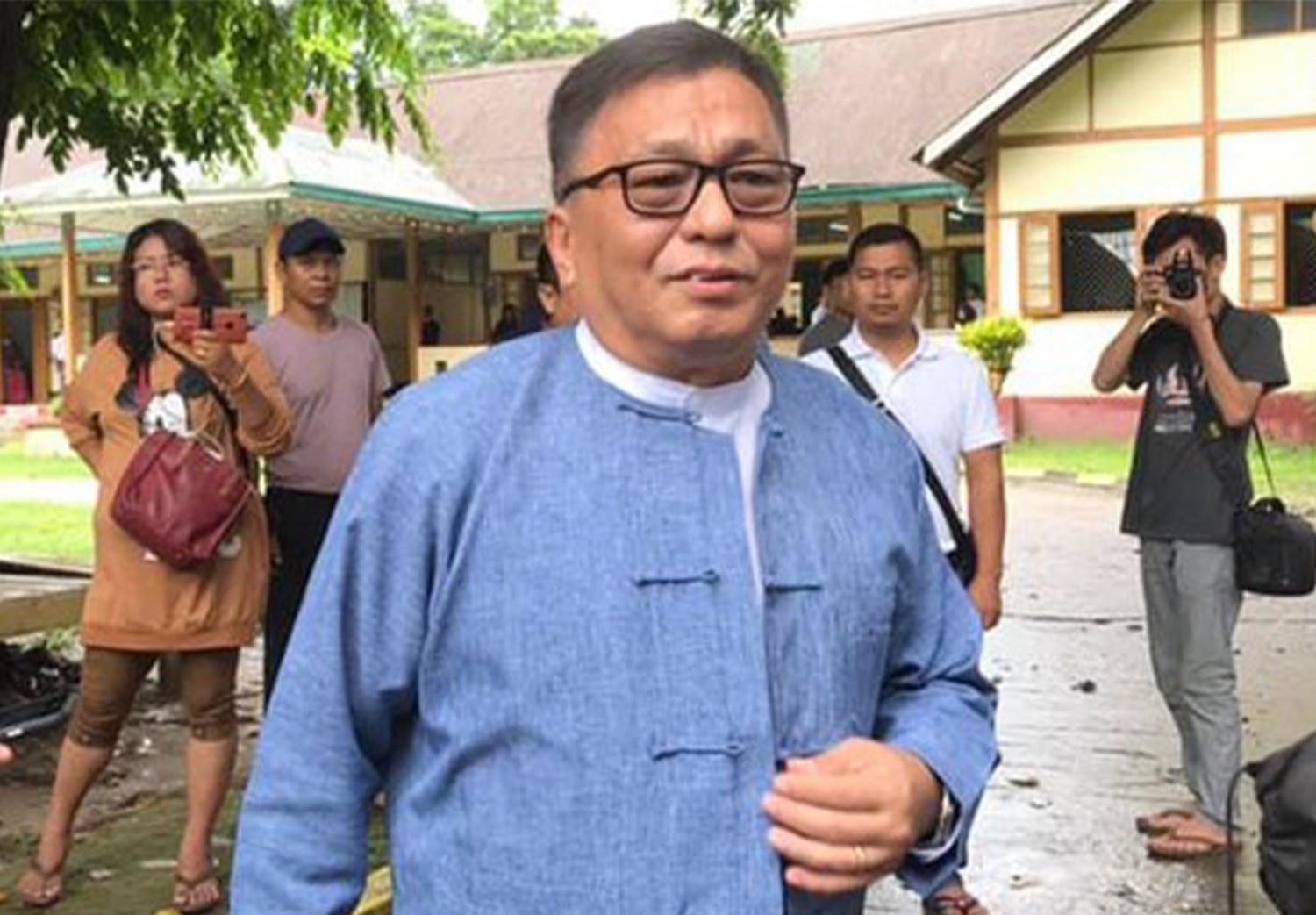 Police and junta troops detained well-known Myanmar religious leader Kalam Samson at Mandalay International Airport as he tried to fly abroad for medical treatment. They released him on Monday after holding him overnight and put him on a plane back to Kachin State, his friends told RFA.
A Christian pastor, who did not want to be named for security reasons, said Kalam Samson was temporarily detained as he was about to board a flight to Bangkok on Sunday.
"Both of his phones were turned off this morning," the pastor told RFA Burmese. "The last thing I knew was that he was taken away when he was about to board the plane. He did not do anything to get arrested by the military council."
Other friends said he was detained after airport officials found his name on a junta-compiled list of people banned from leaving the country when they checked his passport.
Kalam Samson is chairman of the Kachin National Consultative Assembly (WMR), a group made up of religious leaders, politicians from parties in Kachin State and high-ranking members of the Kachin Independence Organization, the political wing of the Kachin Independence Army (KIA). The KIA is one of several ethnic armies battling the military junta, which deposed the country's democratically elected government in a Feb. 2021 coup.
A former chairman of evangelical group the Kachin Baptist Convention (KBC), Kalam Samson is also involved in peace and relief issues in his home state. He supervised the funerals of the more than 60 people killed when junta aircraft attacked a Kachin Independence Army concert in Hpakant township on Oct. 23.
In 2019, Kalam Samson was invited to the White House to discuss the state of religious freedom in Myanmar by then-U.S. president Donald Trump. On his return he faced prosecution over the visit by Lt. Col. Than Htike of Myanmar's Northern Military Command but the case was later withdrawn.