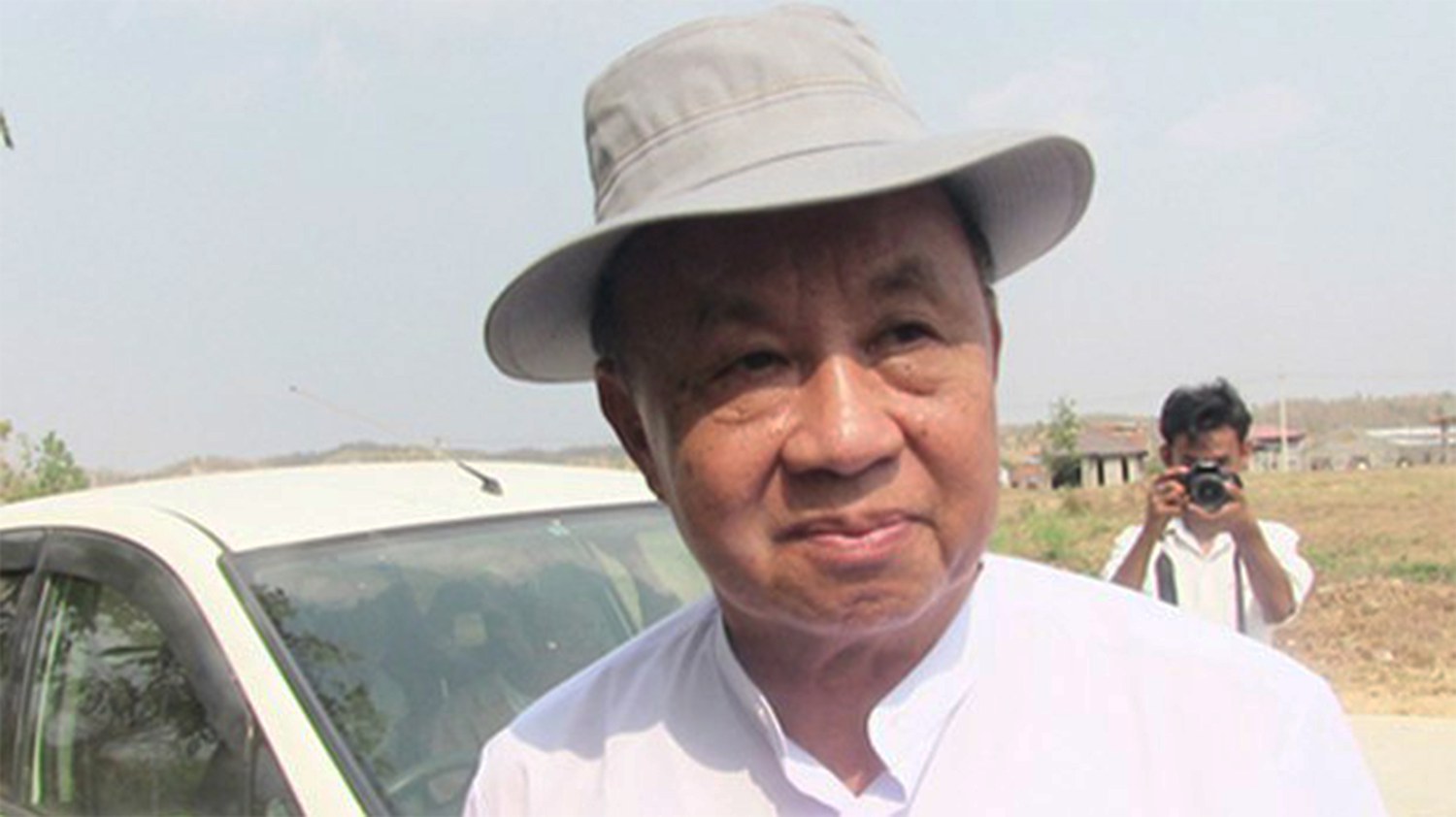 Tun Tun Hein, a member of the Central Executive Committee of Myanmar's National League for Democracy, has been sentenced to 20 years in prison on charges of treason and rebellion. On top of a four-year term he received at the end of last year, the sentence takes his total prison time to 24-years.
The 73-year-old, who is also a former vice speaker of parliament's lower house, was sentenced by Lashio Prison Court on Monday, under Section 122 of the Penal Code, a family member told RFA. He was also charged with election fraud.
Tun Tun Hein had already been charged with incitement against the military under Section 505(a) and incitement to State sedition under Section 505(b) on Dec. 22, 2021, and sentenced to four years in prison.
"After the first cases were handed down, he was again charged with Section 122 at the beginning of this year," the family member said. "He was sentenced to 20 years in prison this morning but he got a chance to argue through a lawyer," said the family member, who requested anonymity for safety reasons.
Tun Tun Hein won the 2020 election as an MP for Nawnghkio township in Shan State. The NLD's top leaders said he would have become speaker of the national People's Assembly if the military had not seized power in Feb. 2021.
After the coup he was held under house arrest, along with almost all NLD Central Executive Committee members, including ousted State Counsellor Aung San Suu Kyi and pre-coup President Win Myint.
The State Administration Council allowed him to leave house arrest in Myanmar's capital Naypyidaw on Feb. 7, 2021 and return to his hometown. Three days later, the police and army arrested him, sending him to Shan State's Lashio Prison.
According to Bangkok-based watchdog, the Assistance Association for Political Prisoners (Burma) as of Monday a total of 16,471 people had been arrested nationwide since the coup. Some 12,998 of them are still being held in prisons across the country.