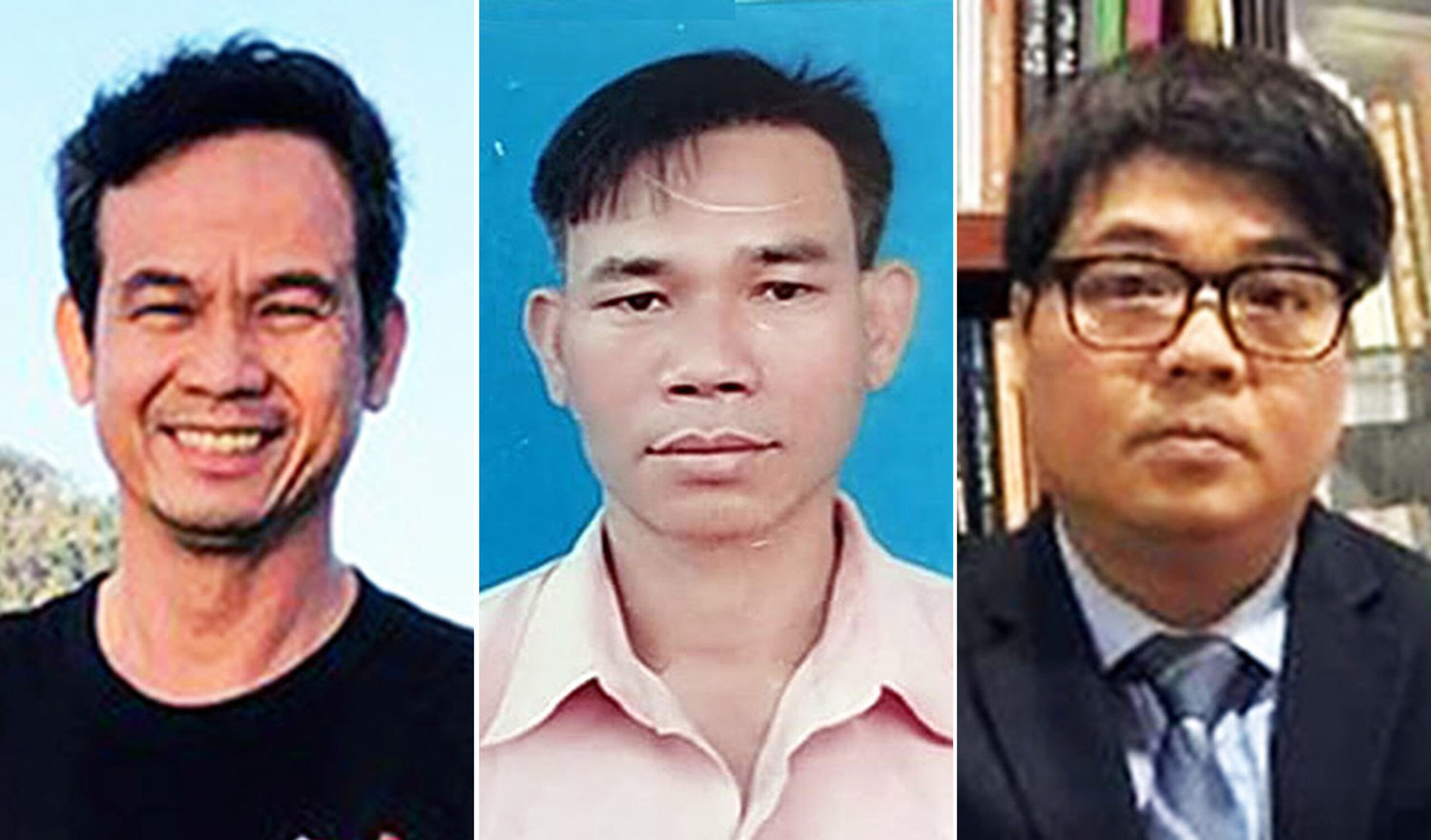 The U.S.-based Vietnam Human Rights Network announced that it has given awards to three activists imprisoned in Vietnam in recognition of their contributions to human rights causes in the country.
The three recipients are Tran Van Bang, born in 1961, Y Wo Nie, born in 1970, and independent journalist Le Trong Hung, born in 1979, according to Saturday's announcement.
This year marks the 21st anniversary of the Vietnam Human Rights Awards, which were launched in 2002. Over the past 21 years, 60 individuals and six organizations have received the award.
Tran Van Bang was a member of the Le Hieu Dang Club, a group of intellectuals who were former members of the Communist Party of Vietnam, a group of intellectuals who often speak up about and criticize what they say is the Vietnamese government's authoritarian rule.
Bang was arrested on March 1, 2022, on the charge of "spreading anti-state propaganda." On May 12, 2023, the Ho Chi Minh City People's Court sentenced him to eight years in prison and three years of probation. He has been suffering a serious decline in health and has not received adequate and timely care while in prison, his lawyer said.
Y Wo Nie is a Christian from the Ede ethnic minority. He has repeatedly spoken out against the religious persecution of ethnic minorities. He has been imprisoned twice. The first time, he was sentenced to nine years in prison in 2005 for "undermining national unity policy."
On May 20, 2022, he was imprisoned for the second time after the Cu Kuin District People's Court in Dak Lak Province gave him a four-year jail term on charges of "abusing democratic freedoms to violate the interests of the State, the legitimate rights and interests of organizations and individuals" under Article 331 of Vietnam's Penal Code.
Rights organizations have said that Article 331, along with Article 117, are vaguely written laws that allow the government to silence dissent.
Freelance journalist Le Trong Hung was a participant on the television program "The National Movement to Revive Vietnam" on social media, which focused on depicting the plight of people suffering from injustice. In 2017, he founded "Revitalization Television" on his Facebook account to popularize and promote legal knowledge, particularly about the Constitution of Vietnam.
He also nominated himself as an independent candidate in elections to the country's National Assembly in 2021 and then was arrested on March 27, 2021.
On Dec. 31, 2021, he was sentenced to five years in prison and five years on probation by a court in Hanoi on the charge of "making, storing, disseminating information, materials, items, and publications against the Socialist Republic of Vietnam" under Article 117 of the 2015 Penal Code.
The Vietnam Human Rights Network released its report on human rights in the country in 2022 – 2023, highlighting that there were no major improvements in Vietnam's human rights record since the country was elected as a member of the United Nations Human Rights Council in 2022.
The report also says that from January 1, 2022, to October 15, 2023, Vietnam prosecuted 123 and imprisoned 98 people for political and religious reasons. The remaining 25 people are being temporarily detained for investigation purposes.
Translated by Anna Vu. Edited by Eugene Whong and Malcolm Foster.