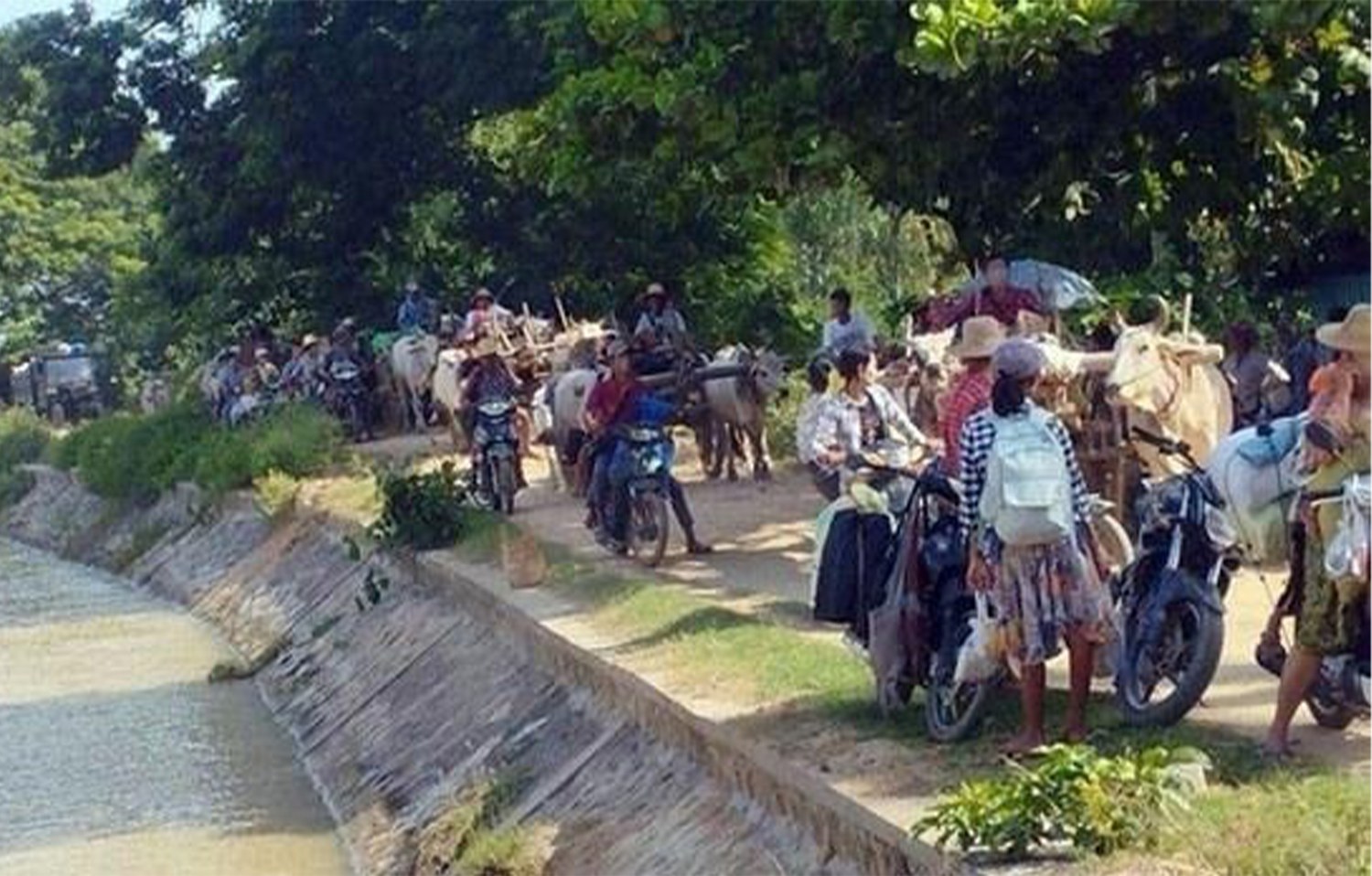 Junta troops arrested 15 people and displaced more than 10,000 during raids in northern Myanmar, residents told Radio Free Asia on Friday.
Around 130 troops entered Sagaing region's Tabayin township on Thursday, prompting more than 10,000 people to abandon some 10 villages in the area.
Soldiers captured 15 people remaining in Shan Taw village to use as human shields, according to locals.
In the evening, the battalion also raided and burned down homes in Boke Htan village, roughly two miles away.
Locals don't know the condition of the detainees or the full extent of the damage in their village, because as of Friday afternoon junta forces still occupied Boke Htan.
"Last night, I saw flames for about an hour, so I think that at least 10 homes will be burned down," said one local who declined to be named for fear of reprisals. "They are still in the village, so I can't say exactly."
The number of arrests may be higher than 15, because some people are still missing from Shan Taw village, he added.
The troops have been razing parts of western Tabayin township since Saturday, when another 10,000 villagers fled.
RFA called Sagaing region's junta spokesperson Sai Naing Naing Kyaw seeking comment on the raids, but he did not reply by the time of publication.
Throughout October, junta troops have conducted several devastating multi-day raids through Sagaing region's southern townships.
Residents have accused the convoys of killing nine locals, including teenagers who were beaten and beheaded, in addition to burning villages and ambushing villagers with heavy weaponry and landmines.
A five-day raid from Oct. 12 to 16 displaced more than 45,000 villagers.
More than 800,000 people in Sagaing region have been forced to flee their homes due to violence since the Feb. 1, 2021 coup, according to the United Nations.
Translated by RFA Burmese. Edited by Mike Firn.