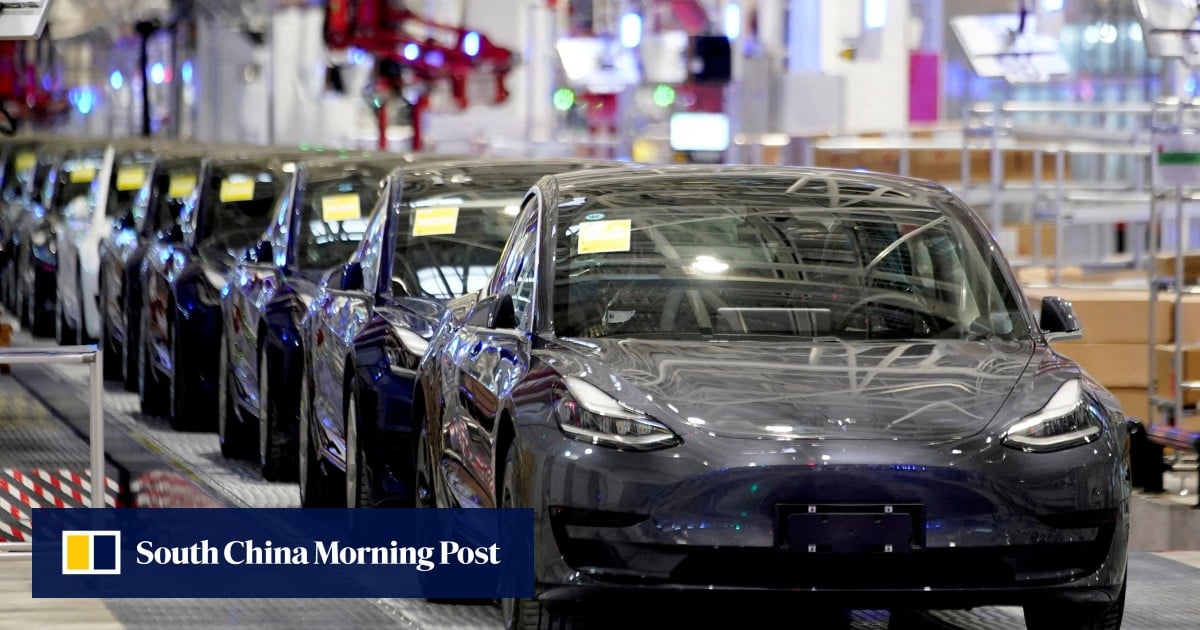 Tesla
ships more
electric vehicles
from China to Europe than any other company – but the carmaker is not one of a small pool of firms being investigated by the
EU
over potential market-distorting subsidies, the Post has learned.
Brussels is instead focused on three Chinese-owned manufacturers, seeking to level the playing field for European EV makers. But this does not mean Tesla is off the hook.
Should the EU investigation turn up evidence of subsidies, the bloc would calculate an average countervailing duty to be applied to all EV imports from China – including cars made in China by Tesla and European-owned models such as
Volkswagen
and
BMW
, it was understood.
But the three firms forming part of the sample would be subject to individual duties based on their own discovered subsidies.
It means those companies not included in the sample could face an average duty that is higher than the level of subsidy they have received. For that reason, firms that are relatively new to producing in China could have reason to be upset for being left out of the sample.
SAIC Motor is a state-owned giant, but the other two are privately held in China.
Nonetheless, as Geely was founded in 1986 and BYD in 1995, it could be reasonably expected that all three firms have received more direct subsidies over the last decades than international brands manufacturing in China.
Therefore, the average subsidy applied across the board could be higher than had international firms been part of the EU investigation's sample.
China's shipments of electric vehicles to the EU shot to US$9.2 billion, up 86 per cent, in the first eight months of 2023 compared to a year earlier, Chinese customs data showed.
However, Chinese EV brands account for just 3.7 per cent of the EU market, according to the European Automobile Manufacturers' Association. But that share is rising fast, raising fears among some policymakers in the bloc about the road ahead.
"I can assure you that we will do this work diligently in consultation with the Chinese authorities and stakeholders, and we will follow well-established rules in doing so," the Latvian said in a speech to students at Tsinghua University in Beijing last month.
"The EU welcomes competition. It makes our companies stronger and more innovative," he added. "However, competition must be fair. And we will be more assertive in tackling unfairness."