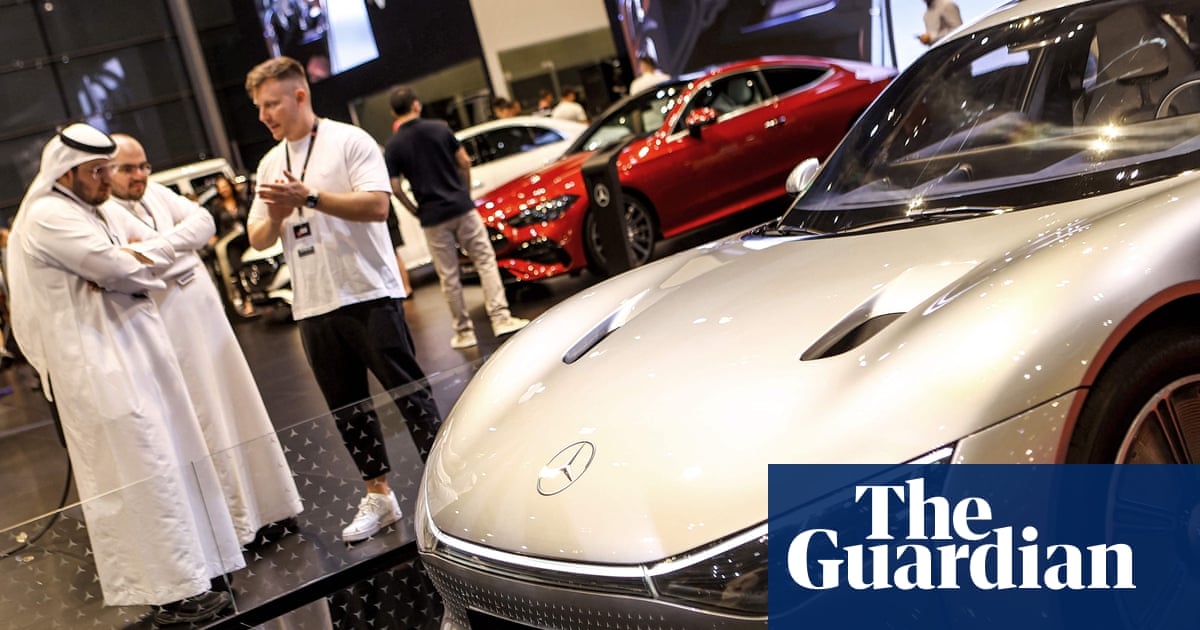 Mercedes-Benz has said the electric car market is "brutal" for carmakers as heavy competition forces them to cut prices.
Sales of electric cars are soaring in Europe and China, with the US further behind, but the rush of new launches is putting pressure on European manufacturers in particular, who are struggling to compete with cheap models coming from China.
Harald Wilhelm, the chief financial officer of Mercedes-Benz, said the electric car industry was "a pretty brutal space", on an analyst call on Thursday, Reuters reported, after the German carmaker reported a fall in profits.
Wilhelm said some manufacturers were pricing battery electric vehicles (BEVs) similarly to petrol variants despite higher costs of production, amid "intense price competition". "I can hardly imagine the current status quo is fully sustainable for everybody," he added.
Established carmakers are at various stages of the transition from petrol and diesel to electric cars. JLR, Britain's biggest carmaker, said on Thursday that it would build the electric version of its bestselling Land Rover Defender at its plant in Nitra, Slovakia. The company, owned by India's Tata, chose Slovakia for Defender production in 2019, in a blow to the British industry, although it has since said it will build at least six electric Jaguar and Land Rover models in the UK.
Barbara Bergmeier, JLR's executive director of industrial operations, said the factory would build electric Defenders "this decade".
Much of the pressure on European carmakers to switch to electric is coming from China, whose government has heavily subsidised the industry. Chinese manufacturers had never managed to export large numbers of petrol and diesel cars to Europe or the US, but now brands such as BYD, Nio, Xpeng and the Chinese-owned MG are gaining market share rapidly, to the alarm of traditional carmakers in Europe and the US.
The pressure on the European industry led to the EU last month launching an investigation into Chinese electric vehicle subsidies, a move that could eventually lead to tariffs on imports in an effort to protect its home industry.
Not every car company agrees with the Mercedes-Benz view on the market for electric vehicles. The Swedish manufacturer Volvo, which is owned by the Chinese automotive conglomerate Geely, has plans to sell only electric cars by 2030, one of the quickest transitions away from petrol and diesel internal combustion engines (ICEs) for a large, established brand.
Jim Rowan, Volvo's chief executive, said the company had not "got involved in price discounting", adding: "Most of that indiscipline has been in the mass market sector."
Volvo reported operating profits of 4.5bn Swedish krona (£330m) between July and September, more than double the equivalent period last year.
Rowan, a Scot who previously led the fan and drier company Dyson, said its new electric model, a smaller sports utility vehicle called the EX30, would be as profitable as its petrol and diesel cars – a touchstone for established manufacturers. Volvo will stop making diesel cars early next year, it said last month.
Volvo had a 9% profit margin on its electric cars in the period, and the EX30 will increase that to between 15% and 20%, Rowan said. Volvo has had stronger than expected demand for the new car, whose £34,000 starting price is lower than the brand's other electric offerings.
"The EX30 gets us to price parity," Rowan said. "That's really a big pivot point for us. We'll be one of the first that gets to BEV/ICE parity."
Rowan said he was not in favour of tariffs on trade between the EU and China, although he said Volvo was "naturally hedged" against them because it had factories in both locations.