Two months ago, Terry Gou was talking big. Announcing his intention to run for president in his native Taiwan, Foxconn's billionaire founder argued that China — home to most of the factories where the world's largest contract electronics manufacturer churns out Apple's iPhones — could not touch him or his company.
"If the Chinese Communist party regime were to say, 'If you don't listen to me, I'll confiscate your assets from Foxconn', I would say: 'Yes, please do it!' I cannot follow their orders, I won't be threatened," Gou said, insisting his business interests would not make him beholden to China.
Now, Beijing has called his bluff on that boast. Tax inspectors have descended on Foxconn subsidiaries in two Chinese provinces and are investigating land use by group companies in two others, in a co-ordinated large-scale probe that Taiwanese executives and government officials say smacks of a politically motivated crackdown.
It evokes memories of how Beijing cut down to size one of China's greatest entrepreneurs: Jack Ma, the founder of internet giant Alibaba. After Ma castigated the country's financial sector policies three years ago, regulators moved against his fintech company Ant Group. The backlash forced Ma to retreat from his businesses and broadened into a campaign to discipline China's vibrant private sector.
"The message is clear: you must not threaten the authority and political interests of the leaders — just like it was with Jack Ma," said Chen Te-sheng, an expert on Taiwanese businesses in China and a member of Taiwan's National Security Council under former president Ma Ying-jeou.
In the three days since China made the investigations public, Hon Hai Precision Industry, the group's Taiwan-listed flagship company, has lost more than 5 per cent of its value, Hong Kong-listed shares of smartphone manufacturing subsidiary FIH Mobile have shed 15 per cent and those of Shanghai-listed Foxconn Industrial Internet, a producer of network equipment and industrial robots, have lost 16 per cent.
Analysts said this could become a watershed moment in China's relationship with international investors. Foxconn, the largest foreign company in China by cumulative investment, employees and exports, helped China become the world's main manufacturing hub over the past 30 years. Now, it is caught up in geopolitical forces that are unravelling the global economic order.
"We have entered the age of deglobalisation, where global supply chains are replaced by regional ones," said Liu Meng-chun, an expert on the Chinese economy and cross-Strait economic relations at the Chung-Hua Institution for Economic Research, a government think-tank in Taipei.
Foxconn and the other Taiwanese companies that manufacture the lion's share of the world's electronic gadgets "can no longer use China as a main production base because their foreign customers demand them to be in south-east Asia, Mexico and elsewhere", he said.
These forces are also tearing at an intricate web of economic co-operation between China and Taiwan, constructed over the past three decades even as the two countries grow further apart politically.
China's need for investment, and competition for it among different provinces, gave Taiwan — and Foxconn's imperious founder — leverage and influence. "China had to fawn over Foxconn because they could make or break a region's development," Chen said. "When Gou visited some city or province as a potential investment location, the local government head would often have to negotiate for a year or two and offer generous incentives before he would decide."
That power is gone. Chao Chun-shan, a veteran China scholar who advised Taiwan's last four presidents on cross-Strait relations, said the symbiotic relationship between Taiwanese and Chinese companies had become competitive.
"In the past, China needed Taiwanese companies to provide management knowhow, money, technology. Now they have all that themselves, so our companies can no longer hope for preferential treatment," he said. "From now on, the main thing the mainland requires from Taiwan businesspeople is to maintain at least some relations across the Taiwan Strait."
Beijing has made clear that Gou — who stepped down from Foxconn's board last month but still holds a 12.5 per cent stake — has violated that rule.
His presidential bid has irked the Chinese leadership because it further fragments votes for Taiwan's opposition and makes a victory for the Democratic Progressive party — which refuses to define the island as part of China — more likely, said a person close to Foxconn.
China claims Taiwan as part of its territory and threatens to annex it militarily if the island resists unification indefinitely.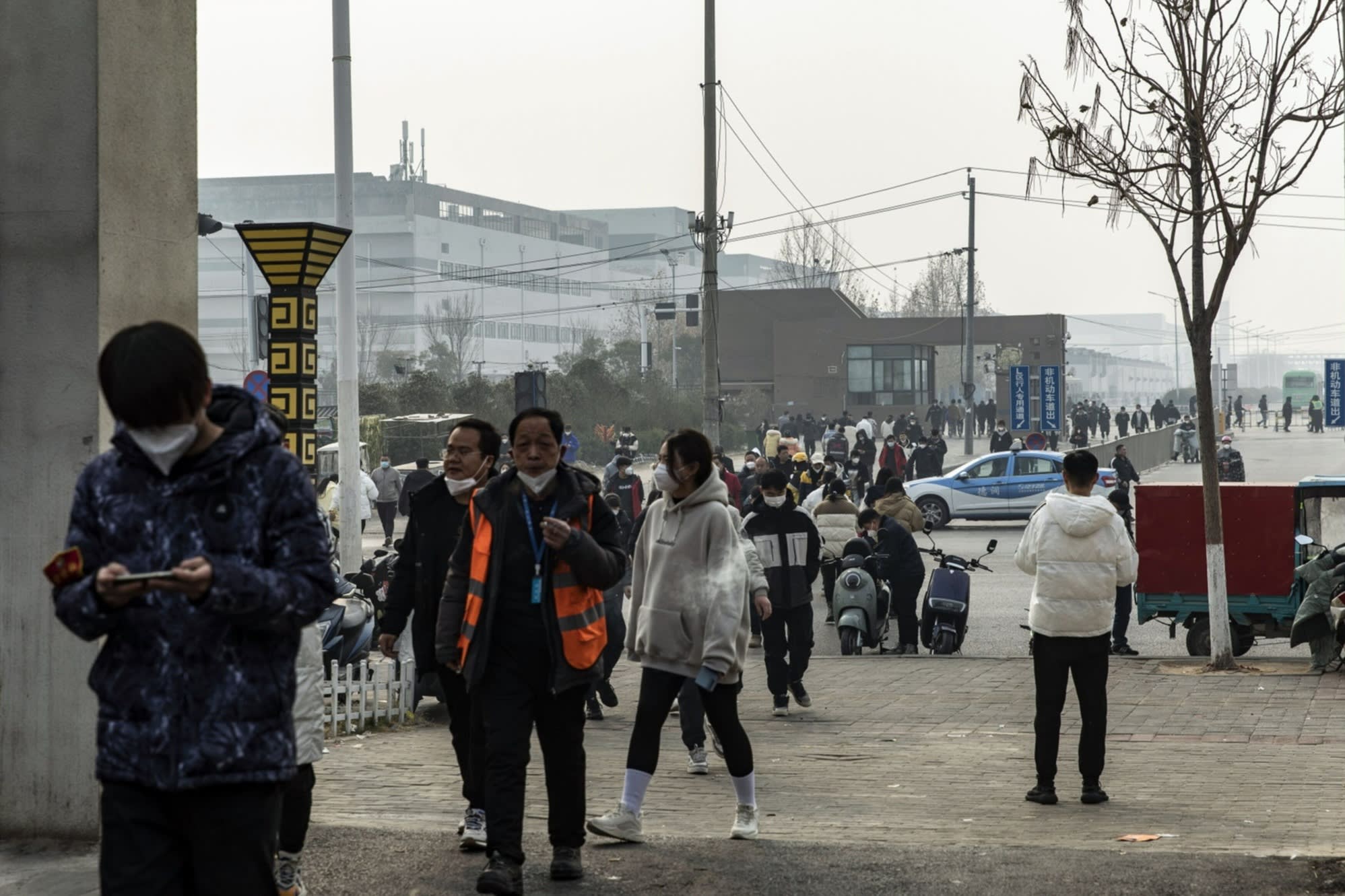 A person familiar with Foxconn said management was not overly worried about the investigation because China's frequent tax audits of foreign enterprises regularly hit its affiliates, simply due to the scale of its business. "But the link to the election is concerning because it drags us into politics," he added.
On Wednesday, the Chinese government's Taiwan Affairs Office said in its first comment on the probe: "While enjoying the dividends of economic growth, Taiwanese companies on the mainland also need to assume appropriate social responsibilities and play a constructive role in promoting peaceful development in cross-Strait relations."
The same phrase appeared in the state media report that publicised the investigation last weekend. This, and the fact that the news was leaked by the Communist party tabloid Global Times citing a Taiwan affairs scholar, pointed to an attempt by the TAO to send a political message, said a senior Taiwanese government official.
China has frequently leaned on Taiwanese businesses to support the Kuomintang, the opposition party which views Taiwan as part of a greater Chinese nation, in past elections. But apart from small-scale tax, labour or environmental audits, Beijing has reserved crackdowns for enterprises viewed as pro-DPP.
The fact that the Chinese leadership is now giving similar treatment to Foxconn and Gou — viewed in Taiwan as the most pro-China on the spectrum — speaks of the dramatic changes under way in Beijing, Taiwanese observers said.
"Such rough treatment of a foreign company would have been unthinkable under Deng Xiaoping, Jiang Zemin or Hu Jintao," said a senior government official, referring to Chinese leader Xi Jinping's three predecessors.
Beyond politics, Foxconn executives believe Beijing wants to warn the company not to shift too much production capacity out of China, which could threaten hundreds of thousands of jobs at a time when the country is under growing economic stress.
"Other Taiwanese companies have been moving out gradually, quietly, but Foxconn is an elephant — they are just too big to do that," the government official said.
Others believe the opposite could be true. "As supply chains split, the goal is to have their own companies take over electronics manufacturing in China," said Liu, the CIER economist. "The Chinese government may just have concluded that they do not need Foxconn any more the way they did."
With Taiwan's election less than three months away, Gou has resorted to a low profile and suspended all campaign activity since the probe was announced. But he will have to reappear in four weeks at the latest, when all presidential hopefuls have to register their candidacy.
"On November 24, we will see if Gou keeps his word and cannot be threatened by the Chinese Communist party," said the Taiwanese government official.