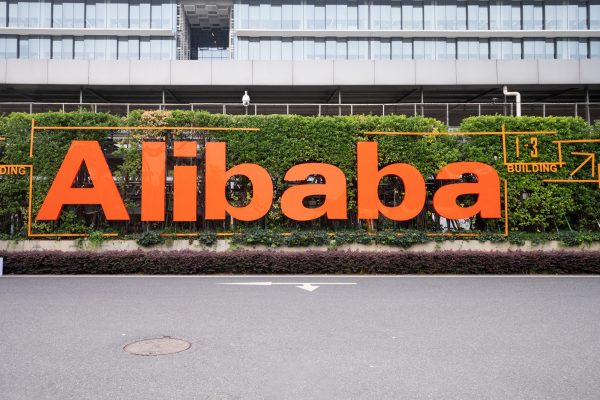 As China modernizes, one of the constant fears of the country's leadership and academia has been the middle income trap. Originally introduced by World Bank economists Indermit Gill and Homi Kharas, this trap occurs when a country's income rises to the point where its labor costs make exports uncompetitive when compared to low income countries, but it still has not seen significant enough growth to compete with high income countries in the high-value-add industries, such as finance and technology.
In East and Southeast Asia only South Korea, Japan, Singapore, and Taiwan have escaped the trap and achieved high income status, defined as having a Gross National Income per capita of over $13,845 (in 2022). China, with a 2021 GNI per capita of $11,880, has long been attempting to become the fifth Asian country to achieve this escape.
Over the past two decades a critical driver of China's income growth has been the nation's burgeoning private sector, and particularly the country's mega-corporations. This trajectory bears striking parallels to South Korea and Japan, where giant, often family-owned, conglomerates and corporations spearheaded innovation and economic growth by frequently using their enormous political and economic influence to advocate for business and export friendly policies.
The South Korean economy is still dominated by its chaebol ("financial cliques") such as Samsung, Hyundai, and LG. Japan similarly has a history of zaibatsu (again "financial clique") and keiretsu ("business groups") with some recognizable examples being Mitsubishi, Nissan, Toshiba, and Toyota. Even Taiwan has seen the influence of its own technology giant, with semiconductor manufacturer TSMC making up 15 percent of the country's annual GDP. Singapore is the lone exception, with its unique city-state status and foreign-business-friendly government allowing it to instead utilize a strategy of becoming a hub for international trade and finance.
In addition to the domestic sway Asian mega-corporations frequently have, they also tend to wield significant international influence. Brands like Samsung have garnered global recognition for their innovative and high-quality products, raising global demand for high-value South Korean exports and a surge of foreign investment into the country. Within Asia, the high-value-add mega-corporations are the most viable strategy for nations seeking to escape the middle income trap and reach high income.
In the initial post-reform in China, private enterprise was confined to small-scale enterprises, while the state dominated the major sectors of the economy. Even today, four decades after Deng Xiaoping's transformative opening up of China, the largest Chinese corporations still mainly fall under state ownership, spanning petroleum companies, infrastructure corporations, and banks. These entities, while substantial in size, are primarily oriented toward serving their domestic population. In 2021 for example, China exported $927 million in crude oil to regional trading partners, while simultaneously importing $20.8 billion, a stark juxtaposition making China the 43rd largest oil exporter and the largest oil importer worldwide.
Similarly, Chinese state banks and infrastructure companies have driven considerable domestic growth by subsidizing real estate and infrastructure projects. For decades they have been bankrolling and building gleaming Chinese cities and transportation networks. However, their forays into foreign investments have yet to yield significant returns. Chinese state-owned enterprises often invest in low-income countries, which appears to be more about long-term Chinese geopolitical strategy and foreign influence than immediate financial returns.
A few names, however, have begun to emerge as globally recognized Chinese mega-corporations, Online retailers like Jingdong (frequently abbreviated as JD.com) and Alibaba gained international admiration and were titled Chinese rivals to Ebay or Amazon, often demonstrating innovative logistics infrastructure and technology and surpassing their American rivals in volume. In the technology sector, Tencent and Baidu have emerged as challengers to traditionally dominant American tech giants with developments in search, AI, and autonomous driving.
Additionally, globally popular products like Tencent's "League of Legends" and "Fortnite" (Tencent owns 40 percent of Epic Games) have become cultural juggernauts in countless countries. Chinese social media spread globally for the first time recently, with ByteDance's TikTok becoming one of the largest global platforms.
Many of these companies benefited from public-private cooperation similar to that credited with helping mega-corporations in Japan, South Korea, and Taiwan. Alibaba, for example, was shielded from competing with Amazon or Ebay for five years due to Chinese internet censorship and bans on foreign companies operating in China without a domestic partner. When Amazon did enter the Chinese market in 2004 by purchasing a domestic online bookstore, joyo.com for $75 million, it struggled to compete and to adapt to the complex Chinese regulatory environment, ultimately exiting the Chinese market in 2019.
Similar protections aided early startups like Tencent's QQ messenger application, and Baidu's search engine. Other relationships seem to have been more direct, with a former U.S. intelligence official alleging that Tencent received substantial seed funding from the Chinese Ministry of State Security as part of the "Great Firewall" project in the mid 2000s (Tencent has denied the allegation).
This is all to say that early Chinese tech giants benefited immensely from government protection, in the same way that South Korean, Japanese, and Taiwanese companies often did. However, recent decisions by the Chinese government are throwing the international growth of these companies into question.
In recent years the Xi administration has cracked down on tech giants who ventured too close to politics or simply grew to a size that the government deems threatening. This is best exemplified by the case of Alibaba and its founder, Jack Ma. After publicly criticizing Chinese regulations in 2020, Ma disappeared from public view for nearly two years. Chinese regulators began investigating his companies, blocked the initial public offering of its fintech arm, Ant Group, and in 2021 fined Alibaba $2.8 billion for antitrust violations. Ma was reported to be living in Japan before appearing in Thailand to announce he had given up control of his companies.
At around the same time, China conducted investigations into virtually all other Chinese tech giants, such as Tencent, Meituan, Baidu, JD.com, and Didi Chuxing, accusing them of violating antitrust, anti-monopoly, and consumer protection regulations.
The other major blocker standing between Chinese tech companies and foreign markets is the lack of trust abroad. Due to the high level of control the Chinese government has over every Chinese corporation, whether public or private, corporations frequently become vehicles for the Chinese government to carry out its political and intelligence objectives. The United States and numerous other countries notably raised concerns over allowing Huawei 5G infrastructure to be installed for fears that the technology would be able to intercept military and intelligence signals and transmit them back to China. Whether or not it is actually true – and Huawei has vigorously denied it – the company has not been able to shake the accusations.
The lack of trust that Western authorities had in China's government was transferred to Chinese companies, and so made it far more difficult for Huawei to expand into high-income countries. Furthermore, accusations of intellectual property theft have reduced the interest Western tech giants have in partnering with Huawei or other Chinese companies.
In a similar vein, TikTok came under fire in the United States as accusations mounted that the company was collecting huge amounts of highly invasive user information and sending it back to its parent company – ByteDance – in China. While TikTok officials have always strongly denied this takes place, a former ByteDance employee alleged under oath that the Chinese government has a backdoor into TikTok's user data, which it used to monitor pro-democracy protests in Hong Kong. The former employee claimed that government officials " accessed the protestors', civil rights activists', and supporters' unique user data, locations, and communications."
Amid these concerns, lawmakers in the United States and other nations have proposed bans on TikTok and many have already prohibited it from being installed on government employee's phones or government devices.
Companies like Alibaba, Tencent, JD.com, and Baidu have dazzled the world with their innovative products and services, effectively challenging traditional American tech giants. In that, they are following in the footsteps of mega-corporations in South Korea, Japan, and Taiwan, which reshaped their home economies and industries. However, a shifting landscape in China's political and regulatory spheres is now casting shadows on Chinese firms' international ambitions.
The meteoric rise of Chinese tech giants had been nothing short of remarkable, with many heralding them as the leaders of a new, multipolar economic era. This rise seems to be slowing just as the Xi Jinping administration has begun tightening its grip on the country's most influential corporations. While the Chinese government's initial subsidization and patronage of these companies played a pivotal role in their ascent, recent actions are threatening their long-term international prospects.
The heavy-handed regulatory crackdown on companies like Alibaba and its enigmatic founder, Jack Ma, exemplifies the Chinese government's return to prioritizing government control over private growth. Simultaneously, China's tech firms face the formidable obstacle of diminishing global trust, rooted in concerns over allegations of espionage and intellectual property theft. The road ahead for these companies in the global marketplace is increasingly turbulent, leaving a question mark over the fate of China's tech giants and their ability to propel the Chinese economy into high income status and global prominence in the same way that their predecessors did for South Korea, Japan, and Taiwan.