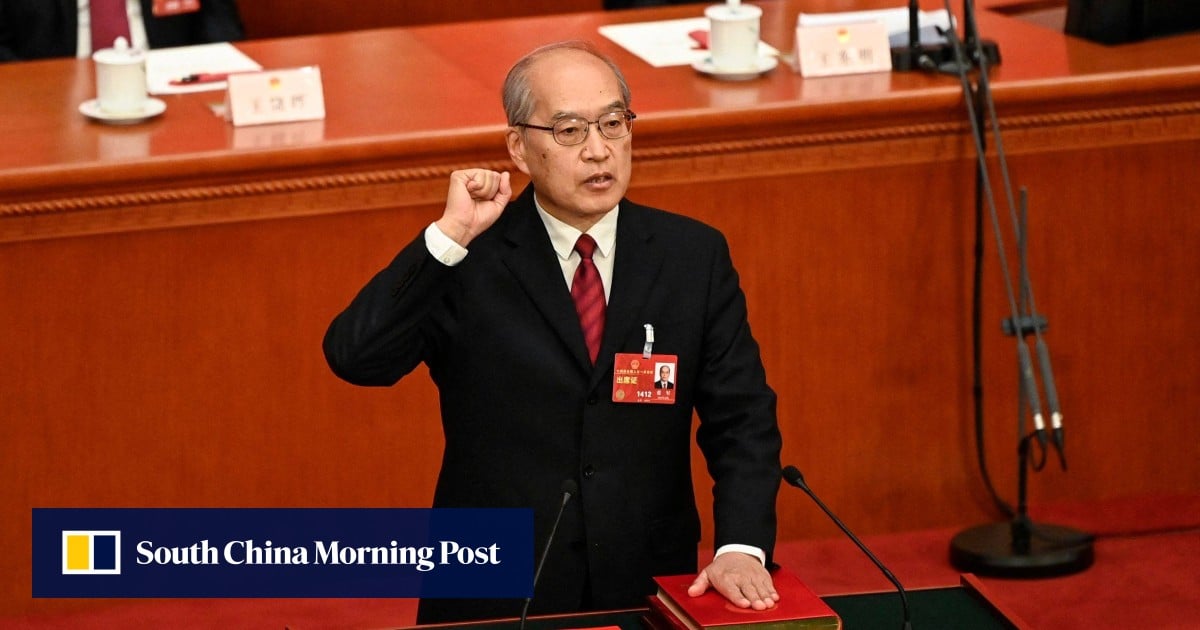 China's top judge has pledged to crack down on terrorism and cross-border crime to help protect the Belt and Road Initiative, calling for more judicial cooperation with other countries to guarantee security and development.
The event is attended by chief justices, judicial officials and delegations from countries including Honduras, Indonesia, Qatar, Thailand, Venezuela and Papua New Guinea.
"On the 10th anniversary of the Belt and Road Initiative, Chinese courts are willing to work with all parties to deepen high-quality judicial cooperation," Zhang said, noting areas of cooperation that can help to "maintain a safe and stable social environment for high-quality joint construction" of the strategy.
Noting that "security is a precondition for development", he said close communication and collaboration could be focused on areas including "combating cross-border crime, building a judicial counterterrorism mechanism, curbing the spread of terrorism, and joining hands in combating cross-border maritime crimes".
The international gathering is of "great and far-reaching significance in deepening judicial exchanges and cooperation … which is in line with the current situation and the concerns of all parties", Zhang said in a separate speech delivered at the forum's opening ceremony.
Earlier this month, Chinese President Xi Jinping hosted several state leaders at the third
Belt and Road Forum for International Cooperation
in Beijing as it marked 10 years of infrastructure-led global development. The event in Quanzhou is among the multilateral cooperation deliverables reached during the forum in Beijing, which included 89 items that cover conferences, forums and cooperation platforms.
The city of
Quanzhou
is believed to be the starting point of ancient China's maritime trade route, now known as the Maritime Silk Road. China in recent years has promoted both the maritime and continental Silk Roads as part of its Belt and Road Initiative.
According to Zhang, Chinese courts have continually tried to improve judicial communication and cooperation with other countries, providing "judicial services and guarantees" for
belt and road
development.
China had concluded 171 bilateral treaties on mutual legal help with 83 countries, and also joined nearly 30 international conventions that cover legal help and extradition, Zhang said.
The Supreme Court has been engaged in international judicial help and international cooperation on anti-corruption, and pursuing fugitives and recovering stolen assets, he said.
To help foster a safe and stable environment for the belt and road strategy, Chinese courts have been trying to crack down on cross-border crimes such as drug trafficking, telecoms fraud, money laundering and gambling, as well as handling criminal cases in international investment, international trade and international finance, Zhang added.