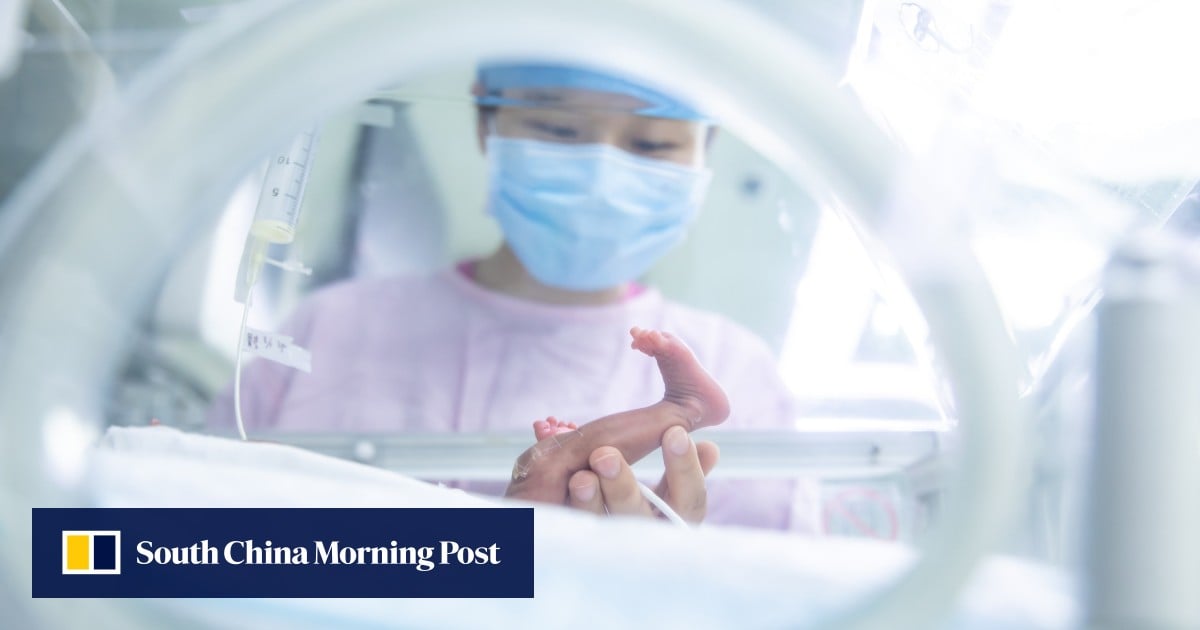 To motivate couples to have kids in the face of China's deepening demographic crisis, Beijing should start by trying to restore the credibility that it lost during the pandemic, according to academics.
Despite a
slew of pronatalist policies
being rolled out across the country, it will not be easy to restore public trust in the short term, as the government has repeatedly failed to keep its promises, according to Ma Liang, a government affairs professor at Renmin University of China.
Speaking on Wednesday at a symposium hosted by the university, Ma and others offered candid assessments of China's population challenges.
For decades, China's controversial
one-child policy
was strictly enforced under the guise of controlling population growth, but it has instead created an imbalance, with the population ageing rapidly. And critics say China's frequent and abrupt policy changes during the pandemic also undermined the government's credibility.
The symposium was centred on solutions to China's population conundrum, which saw births decline last year for the first time since 1961 – shrinking its 1.41 billion population by about 850,000 people. In the past five years, the annual number of Chinese newborns has fallen by around 40 per cent.
"A country's competitiveness does not depend solely on its population size, but rather on its achievement in areas such as technology and culture," Ma said. "It is crucial to transform the competitive advantage.
"Even when the population decreases, if Chinese people can fully release their creativity, I don't think our vitality will diminish."
Last year, Chinese women had 9.56 million babies – the lowest total in modern history and the first time the figure had dipped below 10 million. Analysts have said births could further plunge to between 7 million and 8 million this year, further clouding the country's demographic outlook.
A raft of natalist policies followed at local and central levels, but experts have conceded that immediate effects are unlikely, as similar experiences in developed countries have shown.
Li Ting, a demographics professor at Renmin University, added at the symposium that China's population was unlikely to see a rapid reversal into growth.
China's fertility rate – the average number of children a woman has in her lifetime – dropped to a record low of 1.09 in 2022.
"Even if China's fertility rate immediately rebounded to 2.1, which means that most families would have to have three or more children, China's population would still continue dropping until the end of the century, due to a shrinking number of women of childbearing age as well as a rapidly ageing population," Li said.
Wang Yong, an economics professor at Peking University, said that a dearth of new births would be a "horrendous social and economic crisis".
"Childbirth is the largest industry chain driving the economy," he said.
Population decline in the world's second-largest economy, alongside the deepening of an ageing society, could have profound economic consequences, including reduced demand in the housing and consumer markets, as well as a shrinking labour pool and pension challenges.
The academics also pointed out that the government wants public role models to set examples to have births. However, given that high-profile celebrity divorces have become increasingly common in China in recent years, a change in the public's attitudes on getting married and starting families appears unrealistic.