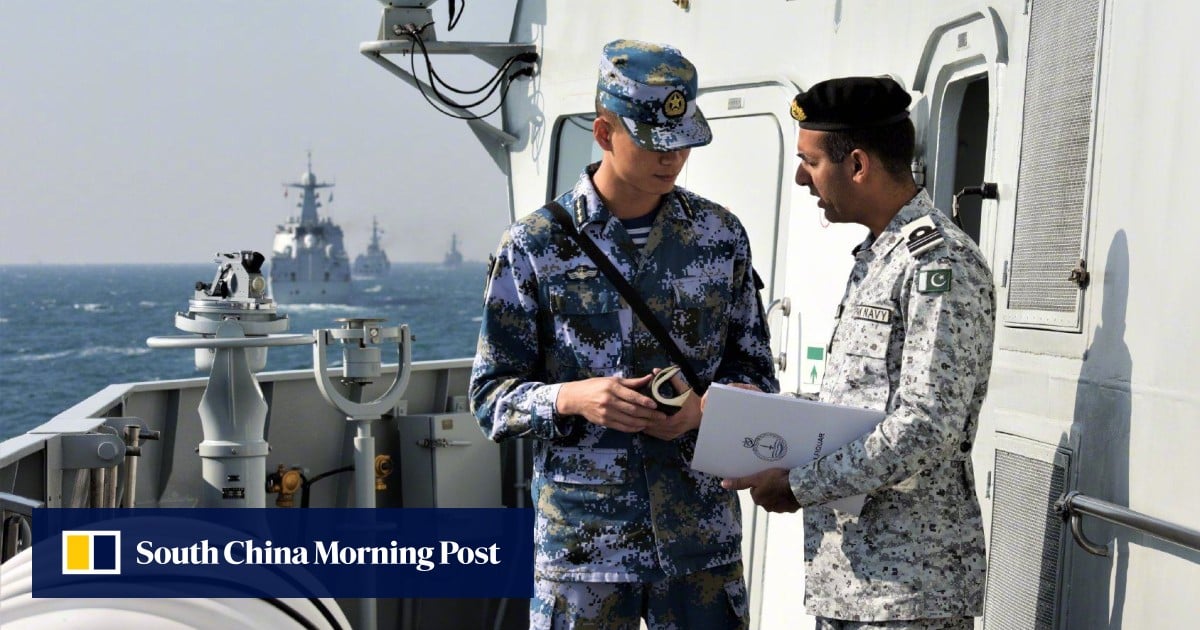 The two countries are aiming to further deepen the "China-Pakistan all-weather strategic cooperative partnership and traditional friendship", and improve the level of actual combat training between the two militaries, he said.
Chinese President Xi Jinping met Pakistan's Prime Minister Anwaarul Haq Kakar at last week's belt and road forum in Beijing and pledged to "promote regional unity and cooperation and safeguard the legitimate interests of developing countries".
Last month, the PLA Air Force's J-16 fighter jet and Pakistan's J-10C and JF-17 fighters took to the skies over northwest China for Shaheen-X, a joint air exercise aimed at validating interoperability in the face of "realistic contemporary air combat scenarios".
The first Sea Guardians exercise was held in the Arabian Sea in January 2020, with the second joint naval drill taking place in the waters near Shanghai in July last year.
The latest joint naval drill comes amid rising tensions in the Middle East after Hamas militants in the Gaza Strip made a surprise attack on Israel earlier this month.
China has reportedly stationed up to six warships in the region since the war's outbreak. Its 44th naval escort task force – which includes a Type 052D guided-missile destroyer Zibo and the frigate Jingzhou – visited Oman and Kuwait last week.
Beijing has denied that the warships deployed in the Middle East have any connection to the Israel-Gaza war.
"In fact, these are two escort formations sent by the Chinese navy to perform escort missions in the Gulf of Aden and the waters of Somalia. They have nothing to do with the regional situation," Wu said.
"We urge relevant parties to respect the facts and stop groundless hype."