Villagers in western Cambodia where a mass outbreak of HIV took place almost a decade ago are facing increasingly poor living conditions and have asked government authorities to renew efforts to help them.
Nearly 300 people in Sangke district's Roka commune in Battambang province, contracted HIV – the virus that causes AIDS – from reused unsterilized syringes. A judge in 2015 sentenced Yem Chhrem to 25 years in prison for practicing medicine without a license in Roka between 1996 and 2014.
Government workers and civil society organizations often visited the commune to distribute food and other assistance in the two years after the outbreak was discovered, a 66-year-old HIV-positive Roka resident told Radio Free Asia on Thursday.
But that attention has fallen off in recent years, and in the meantime many infected villagers have become too frail to work, she said.
"Nowadays, only young people are OK. But old people like me or my younger brother, are so sick," she said. "We face a severe shortage of everything."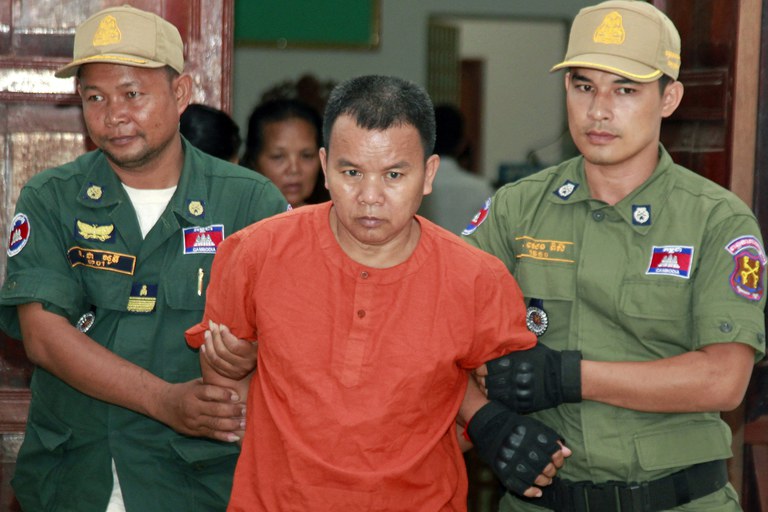 Several villagers told RFA that a non-governmental organization distributes 40 kilograms (88 pounds) of rice per family and other food items every three months.
Medicine also provided
HIV-positive villagers are also given antiretroviral drugs that help keep the virus under control – but also have kept younger villagers from going to neighboring Thailand or elsewhere to find more lucrative work, according to one 55-year-old resident.
Her 19-year-old son works in construction in the provincial capital, but earns a small and unreliable wage, she said.
"He is afraid to go far away from home to find a job because he needs the medicine, and the medicine is distributed to patients once a month," she said.
RFA couldn't reach Battambang Provincial Health Department Deputy Director Sou Sanith on Thursday.
Some 51 people have died from HIV-related causes since 2015, Roka commune chief Sim Pov said.
There are currently 246 people living with HIV in Roka, including 36 children, and many of them are indeed living in poverty, she said. Commune authorities have been working to add them to a government program that gives them a monthly subsidy, she said.
However, that subsidy hasn't been enough to pay for basic living expenses, according to Yin Mengly, coordinator for the Cambodian Human Rights and Development Association, or Adhoc, in Battambang and Pailin provinces.
The government should also seek some kind of long-term employment for the villagers, he said.
"We should not discriminate and or forget these people. We should take care of them," Yin Mengly said. "We must not forget that they are also humans like us."
Translated by Sok Ry Sum. Edited by Matt Reed and Malcolm Foster.