Cambodian authorities have arrested 30 people for illegally producing pornography, prompting an outcry over how such content has "damaged the honor" of a conservative Buddhist country increasingly at odds with its reputation as a nightlife destination.
On Tuesday night, police raided a condominium in Phnom Penh and detained several Chinese and Vietnamese nationals, as well as Cambodians, they say had set up a studio to film erotic videos.
Speaking to the media on Wednesday, Ministry of Interior spokesman Touch Sokhak said the order to raid the building in the capital's Boeung Keng Kang district had come directly from Interior Minister Sar Sokha.
Attempts by RFA Khmer to contact the Ministry of Interior and the police for comment on the arrests went unanswered on Thursday, but National Police spokesman Chhay Kim Khoeun confirmed to local media that authorities are questioning the suspects to determine whether they will bring charges against them.
Convictions on charges of illegally producing pornography are punishable by up to a year in prison in Cambodia. Authorities have typically sent Cambodian women arrested in similar cases to the country's Social Affairs Center for "rehabilitation."
Ros Sotha, executive Director of the Cambodian Coalition for the Defense of Human Rights, or CHRAC, told RFA that the production of pornography has "seriously damaged the prestige of Cambodian women and degraded the national culture."
"Cambodia is a civilized country that maintains peace of mind without being obsessed with greed, guilt, delusion and talk about sexual desire," he said.
He expressed concern that the nation is becoming "a place for foreigners to conduct illegal business and force Cambodian women into situations that bring shame on society."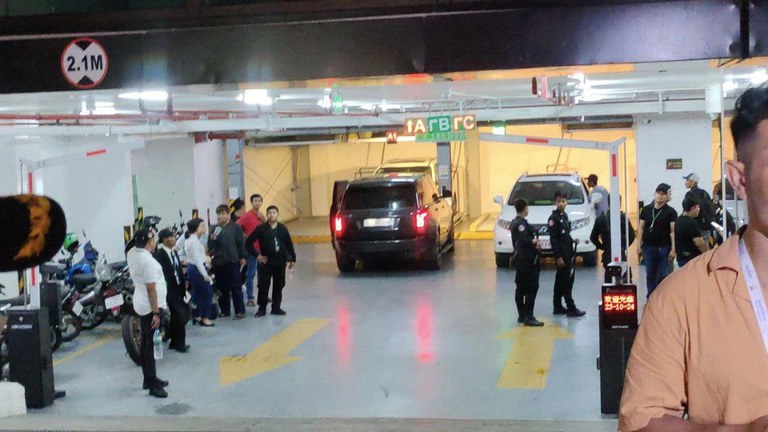 But Ros Sotha also warned against the impact pornography might have on the public.
"These sex videos can provoke people to become sexually promiscuous and possibly commit sexual crimes such as raping their children or forcing sex on others without their consent," he said. "This is an abuse of both our culture and the law."
He called on authorities to crack down on such crimes.
Legality vs morality
While pornography is illegal in Cambodia, the process used to define what constitutes such content is less clear and increasingly fraught, as the nation walks a fine line between upholding traditional values and billing itself as a travel destination for budget-conscious backpackers and tourists.
In March 2018, a court in Cambodia handed British national Daniel Jones a one-year suspended prison sentence for using "pornographic" photos to promote a pool party in Siem Reap – home to the country's famed Angkor Wat temple complex – two months earlier.
In handing down the maximum sentence, Judge Um Chan Thol said Jones had "unintentionally produced pornography that affects Khmer culture."
Authorities have also fined and deported several tourists for taking nude photos at Angkor Wat, which had implemented a ban on wearing "revealing clothing" at the site in 2016.
Translated by Yun, Samean. Edited by Joshua Lipes and Malcolm Foster.