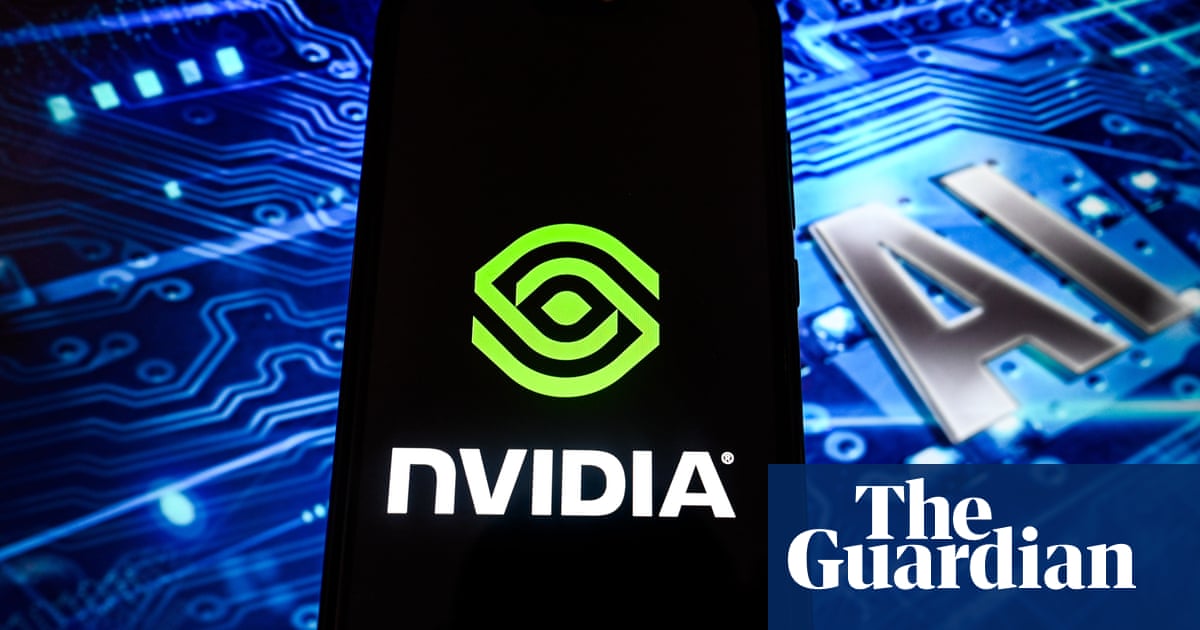 The chip designer Nvidia has said the US has told it to bring in new curbs on the export of some of its high-end artificial intelligence chips to China immediately as regulators advanced the deadline.
The restrictions were supposed to come into play 30 days after 17 October, when the Joe Biden administration announced measures to stop countries, including China, Iran and Russia, from receiving advanced AI chips designed by Nvidia and others.
Nvidia did not say why the US government had accelerated the timing but does not expect a near-term impact on its earnings from the move.
Advanced Micro Devices, also affected by the curbs, did not immediately respond to Reuters' requests for comment, while the US Department of Commerce declined to comment.
Intel, which began selling its Gaudi 2 chips in China in July, said it was "reviewing the regulations and assessing the potential impact".
The restrictions bar exports of Nvidia's modified advanced AI chips A800 and H800 – both of which were created for the Chinese market to comply with previous export rules.
The Nvidia A100, H100 and L40S chips are also affected by the curbs.