The announcement quickly prompted comparisons with China's Belt and Road Initiative (BRI), President Xi Jinping's signature multibillion-dollar push to link the world's second largest economy with the rest of the world through trade and infrastructure.
Some in India and the West described Imec as an "answer" to the BRI, now a decade old. Others wondered if the proposal would set in motion the end of its Chinese rival, that counts around 150 countries as members.
But many analysts said that such speculation was detached from economic and regional realities. They noted the lack of details concerning the project, contending that the corridor was less a threat to BRI than a reflection of what US-China competition means for smaller developing countries. And logistics experts emphasised that the project, if and when it comes to life beyond signed agreements, would likely supplement the BRI, not replace it.
Hussein Askary, vice-chairman of the Belt and Road Institute in Sweden, said that "practically and economically, the Imec has several issues that make it an absurdity rather than a real project".
He called it "completely bizarre" if "goods coming from Europe and heading to India and vice versa [were] to be offloaded at ports in Israel, then transported on expensive rail across unstable territories and several border crossings where you have to resolve tariff and transit costs, and then upload the goods to ships at the [Persian] gulf to transport to India".
"A sea route across the Suez Canal is smoother and safer and less costly," Askary added.
As proposed, the corridor would be made up of two routes. An eastern branch would travel across the Indian Ocean from Mumbai to Dubai and Jebel Ali in the UAE. A northern branch would transit Saudi Arabia, Jordan and Israel by train, then a sea link would connect Haifa, Israel, to Piraeus, Greece; a rail line would link Greece into the rest of Europe.
Kamran Bokhari of the New Lines Institute for Strategy and Policy, a Washington think tank, noted that the corridor "bypasses the major hotspots" of the Middle East, including Yemen, Iraq, Syria and Lebanon, "which together comprise Iran's sphere of influence".
Bokhari called Jordan a "major chokepoint" with "a highly unstable strategic environment" and an economy "burdened by hosting more than a million Syrian refugees".
"But perhaps the most significant factor is the country's proximity to the West Bank, where the meltdown of the Palestinian Authority and the growing number of Jewish settlements has created a precarious situation," he added.
Some reports suggest that the corridor would reduce the time to move trade between Europe and Mumbai by 40 per cent compared to the Suez Canal, the shortest shipping route from Europe to Asia, and cut the cost by 30 per cent.
But some analysts consider such estimates too optimistic.
Christopher Clary of the Stimson Centre, a Washington think tank, said that individual parts of Imec might make more economic sense than the corridor as a whole.
The Levant and Israel could use better links to Europe, he noted, and the Gulf economies would benefit from being able to ship things via land routes to the Levant and Israel. Similarly, better links would help India more easily trade goods and commodities with the Middle East.
But, he said, "what seems unlikely to bear economic fruit is goods travelling the full length of the corridor.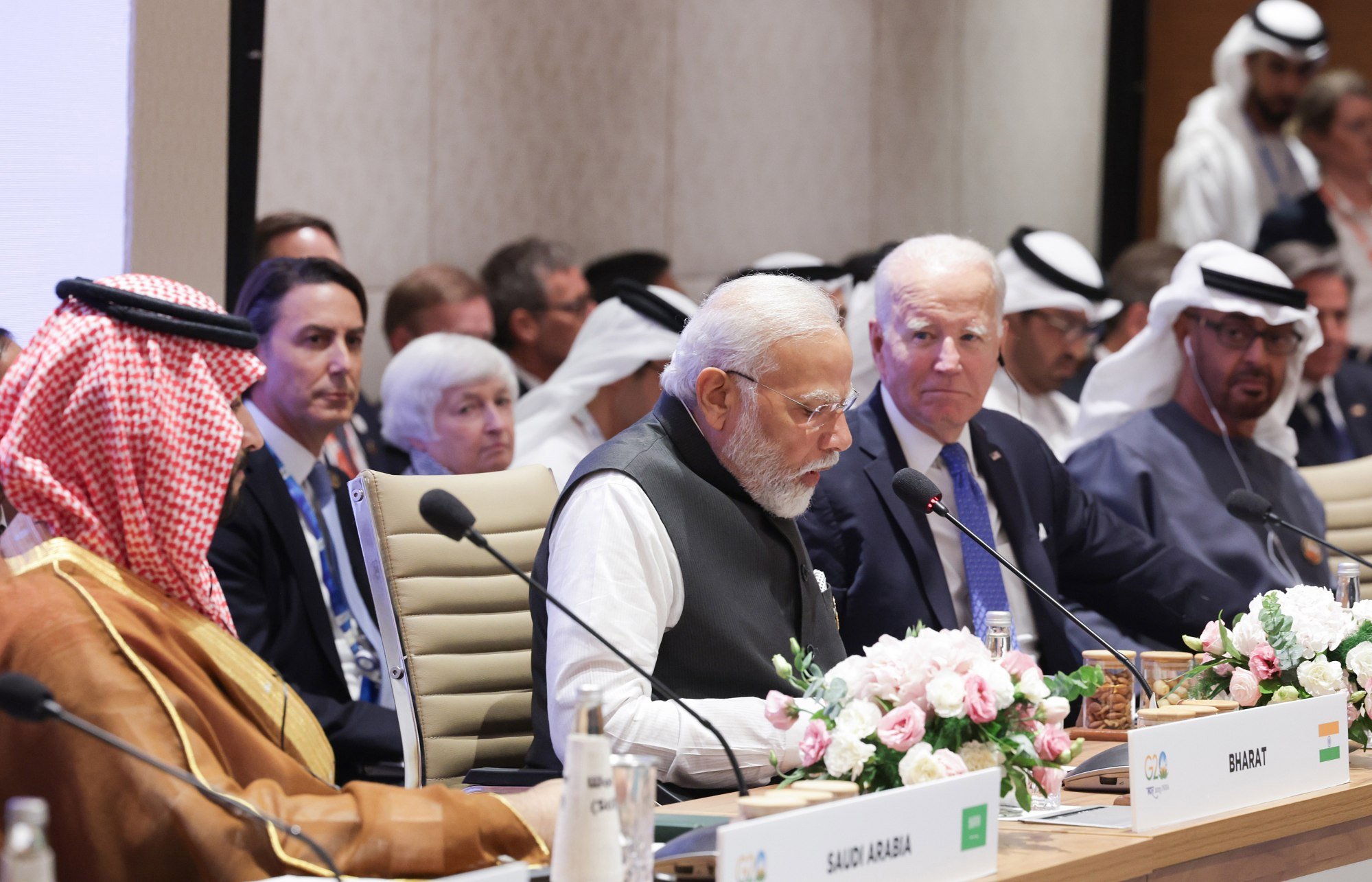 "The costs of loading and unloading and loading and unloading again – perhaps changing shipping modalities more than once in the process – seems like hard, costly, time-consuming work," Clary added.
Clary noted that any competition between BRI and Imec might work to the advantage of the clients: "The competition between China and the West will generate peril for smaller states, but opportunities as well, as such states can use the fear of shifting influence to solicit bids for outside resources."
Warwick Powell, an adjunct professor at Queensland University of Technology in Australia, shrugged that it was too early to tell "whether in fact the economics will stack up" given that Indian trade to Europe represents a little over 2 per cent of the EU's total trade in goods in 2021, well behind trade with China at 16.2 per cent and the US at 14.7 per cent.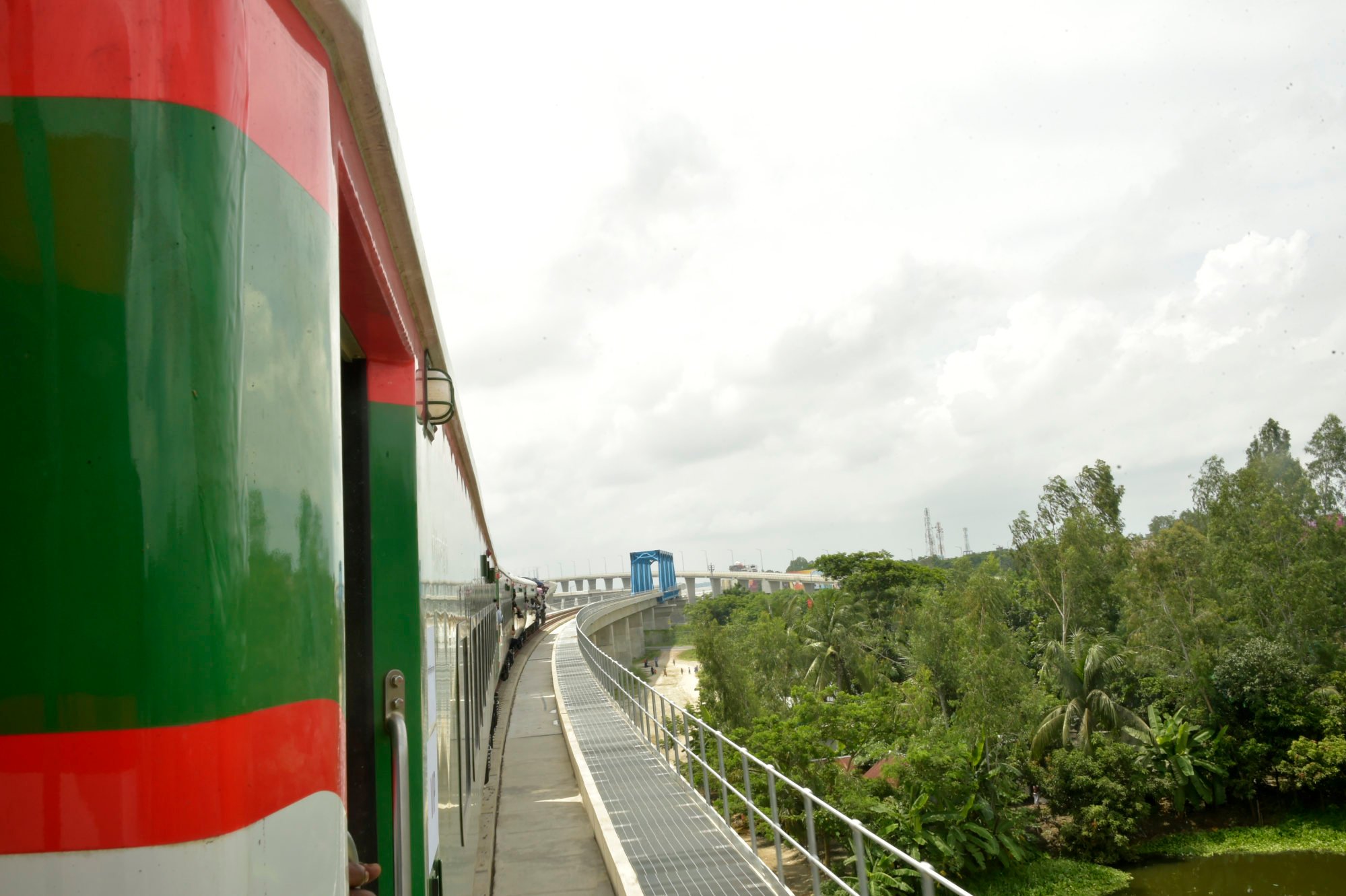 He added that mega infrastructure initiatives required "a lot of detailed analysis of the engineering, the capital costs, the environmental impacts and the financial feasibility".
Giulio Pugliese of Oxford School of Global and Area Studies also cited the sparsity of details. "You know, proof will be in the pudding, as they say," he observed.
"It's a bit of a mythical beast, right? It goes by land and by sea, it would make much more sense to have these trade routes by sea, and connecting India, for instance, from the Suez Canal all the way to northern Italy, for instance."
Those in the logistics business welcomed Imec not as competition to belt and road, but as a much-needed companion.
Christian Sur, executive vice-president of Unique Logistics International, a global freight forwarding firm based in New Jersey, said that Imec would "definitely supplement the BRI rather than going to compete with it".
He noted that freight movers were always looking for ways to move cargo from Asia to Europe faster.
"They utilise the Arctic Ocean, and water is getting warmer, and a lot of cargo does move over the trans-Siberian rail all the way from far East Asia to Europe. So there are other alternative options and I think the BRI is part of that.
"So to say the Imec is somehow going to be the alternative to that – I don't really see that," Sur said. "They can work together."