Space Force's Korean deputy commander Major General Charles Taylor declined to specify where the new command will be based.
The disclosure came just a few months after the US Space Force and Japan's Air Self-Defence Force held their first engagement talks at Yokota Air Base in western Tokyo in July.
Chinese defence experts warned that the new space command post in Japan would fuel the space race among China and the US.
"These two space command centres [in South Korea and Japan] that take care of US intelligence, communication and position satellites are not only aimed at China's most powerful strategic weapons, such intercontinental ballistic missiles and anti-satellite systems, but also help interfere with the joint operations of the PLA's missile force, navy, air force and strategic support force," said Ni Lexiong, a professor at Shanghai University of Political Science and Law.
Last year, the US military in South Korea said the Space Force base there would be responsible for coordinating "space operations and services such as missile warnings … and satellite communications with the region".
Song Zhongpin, a former PLA instructor, said the planned centre in Japan indicates that the Pentagon is gradually putting its space warfare blueprint in place.
"The new deployment shows Joe Biden's administration is continuing Donald Trump's space strategy of building the Space Force as a powerful arm with both offensive and defensive capabilities," Song said.
"But it will encourage militarisation in space, and lead to an arms race in outer space among capable countries, especially Beijing and Washington."
Beijing is lagging behind the US in space technology, Song said, adding that Washington's lead may widen.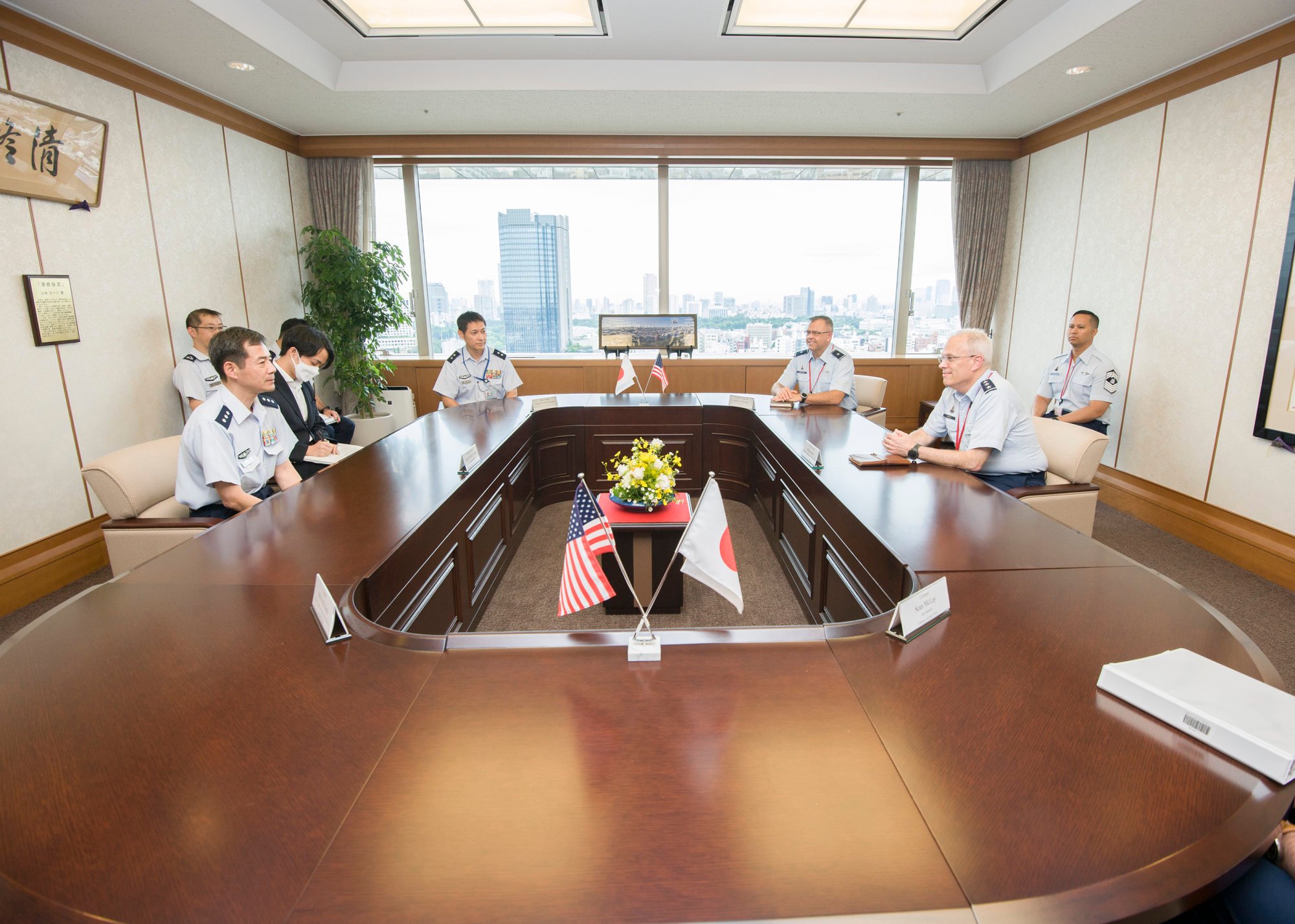 Hong Kong-based military commentator Liang Guoliang said the new Japan command post could be seen as another example of Washington's commitment to military cooperation between the US, Japan and South Korea, with its ultimate goal to counter the threats posed by China, Russia and North Korea.
"The ultimate goal of the establishment of the US Space Force is to deter or prevent nuclear attack, because Washington feels an increasing threat from China's hypersonic weapon systems," he said.
"Indeed, what worries the US most is the recent intensive closer interactions between North Korea and Russia, increasing the possibility of breaking the framework of the North Korea nuclear agreement."
The framework was signed between the US and North Korea in 1994, with both sides agreeing to freeze and replace Pyongyang's nuclear power plants with light water reactors.
Liang said the commands in South Korea and Japan would help Washington strengthen its monitoring of Beijing, Moscow and Pyongyang, but would not directly empower Tokyo and Seoul as the US does not want to upset the balance in northeast Asia and antagonise China and Russia.