"China has been
re-optimising
its forces for great power competition and to prevail against the US in the western Pacific for over 20 years."
The changes, which the department is aiming to implement by January 2024, will involve five teams focusing on organisation; equipment; recruitment, training and retention of personnel; readiness; and operational air and space missions support.
China has been trying to boost its naval and air force operations. According to a study published in July by the US Air University's China Aerospace Studies Institute (CASI), the People's Liberation Army (PLA) began transferring its navy's aviation units, including fighter jets, bombers, and radar, air defence and airfield units, to the air force early this year.
The report said the transfers were part of an effort to modernise a joint command for air-based maritime strike capabilities and unify all defensive air operations under theatre command air forces instead of splitting them between two theatre services, strengthening its aircraft carrier forces.
The PLA's new aircraft carrier,
Fujian
, is also likely to undergo its first sea trials soon. Unlike its predecessors, Liaoning and Shandong, which have ski-jump ramps, the 80,000 tonne-class vessel is the PLA's first aircraft carrier to be equipped with an electromagnetic aircraft launch system, providing larger space and more efficiency in aircraft operations and take-offs.
The warship is expected to be handed over to the PLA by 2025 and is likely to station J-15T – a carrier-based, catapult-type fighter jet – and a new generation carrier-based stealth fighter which is under development.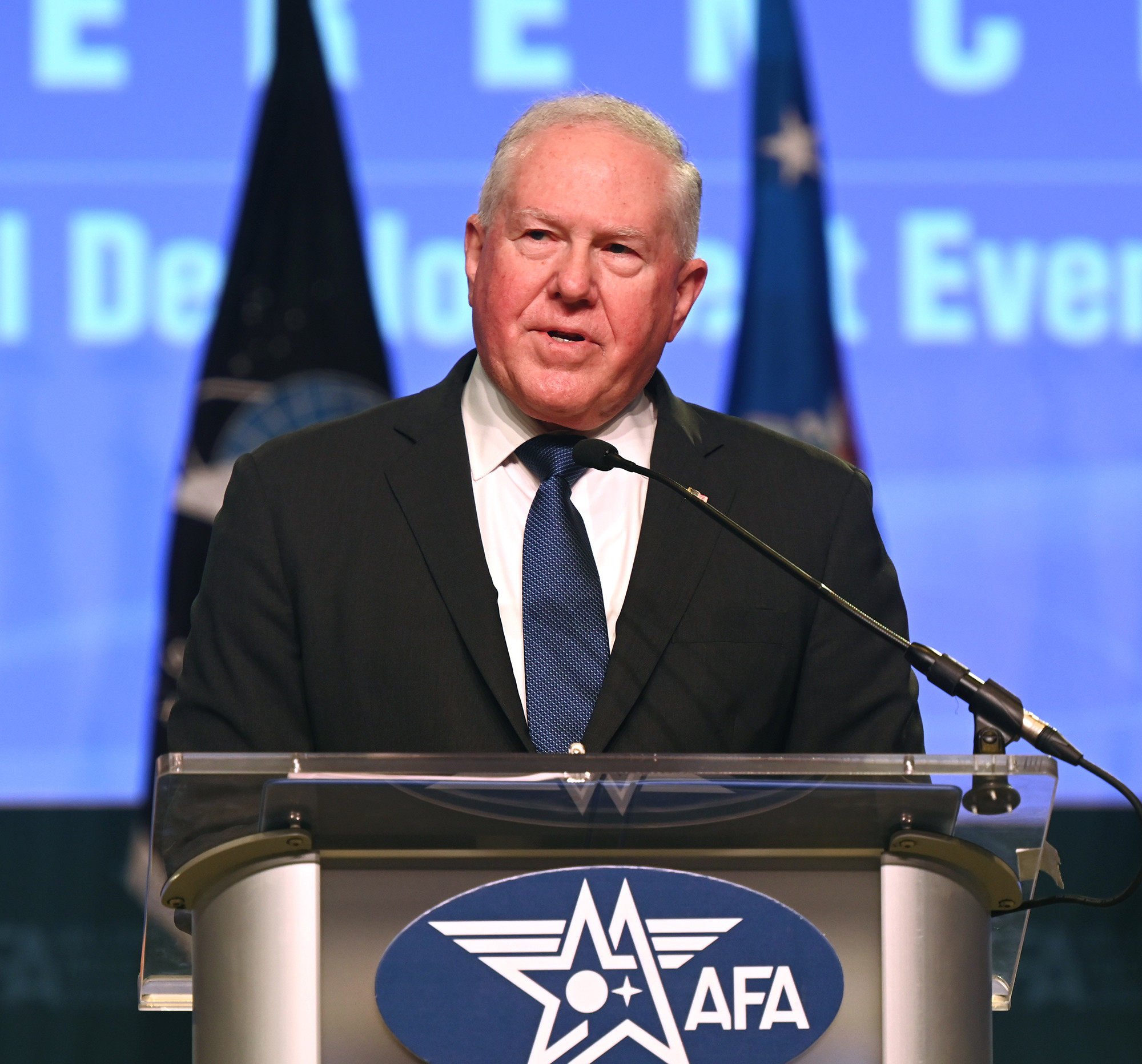 Akhil Kadidal, an aviation expert at global military and aerospace intelligence company Janes, said that with ongoing modernisation and the strengthening of domain capabilities, Beijing had been producing and introducing new aircraft into service as well as increasing the number of "slightly older, equally advanced" aircraft such as the J-16 and the J-20.
"Based on our satellite information, there seems to be an increase in J-16 and J-20 production in the last three, four months, which means several new units in the PLA Air Force have acquired some of these new aircraft," Kadidal said.
"Another aspect to consider is PLA's rocket force, which is also adding density to its long-range missile capabilities … and that's of concern to the US … especially the missile reach from China to Guam has been a concern."
Mark Cozad, a senior international defence researcher at US-based think tank Rand Corporation, said the recently increasing "complex and provocative series of exercises and demonstrations" from the PLA and its long-term modernisation and reform efforts had pushed Washington to be "concerned about Chinese intentions and willingness to use force" – driving the US Air Force's reform of its employment system.
"These exercises have demonstrated better coordination among the [PLA Navy and Air Force], greater reach, and more capable air and maritime platforms with the ability to challenge US and allied forces in multiple areas including precision strike and air dominance," Cozad said.
"The PLA's increased fire power, precision, range and lethality poses a significant challenge to the US and its allies in any future
conflict scenario
involving a confrontation between the US and China, such as
Taiwan
or the
South China Sea
, for instance," he said. "These PLA improvements force the air force to rethink how it operates or risk defeat. That risk is now higher than it has ever been."
Kendall's address came on the 22nd anniversary of the September 11 attack, which, since 2001, has set Washington's security agenda firmly on tackling terrorism. His speech has now signalled a shift in focus to the competition posed by "great powers".
"The threat of attack from violent extremist organisations still exists, and we will address those threats as they occur. But China is by far our pacing challenge," Kendall said.
Cozad said the US Air Force had been focusing on its concept of "agile combat employment" designed to enable a force that was "more flexible and less reliant on large fixed bases and infrastructure".
The five teams Kendall outlined will be dedicated to "organising, training and equipping" the US Air Force so it can more effectively compete against the PLA's recent improvements, according to Cozad.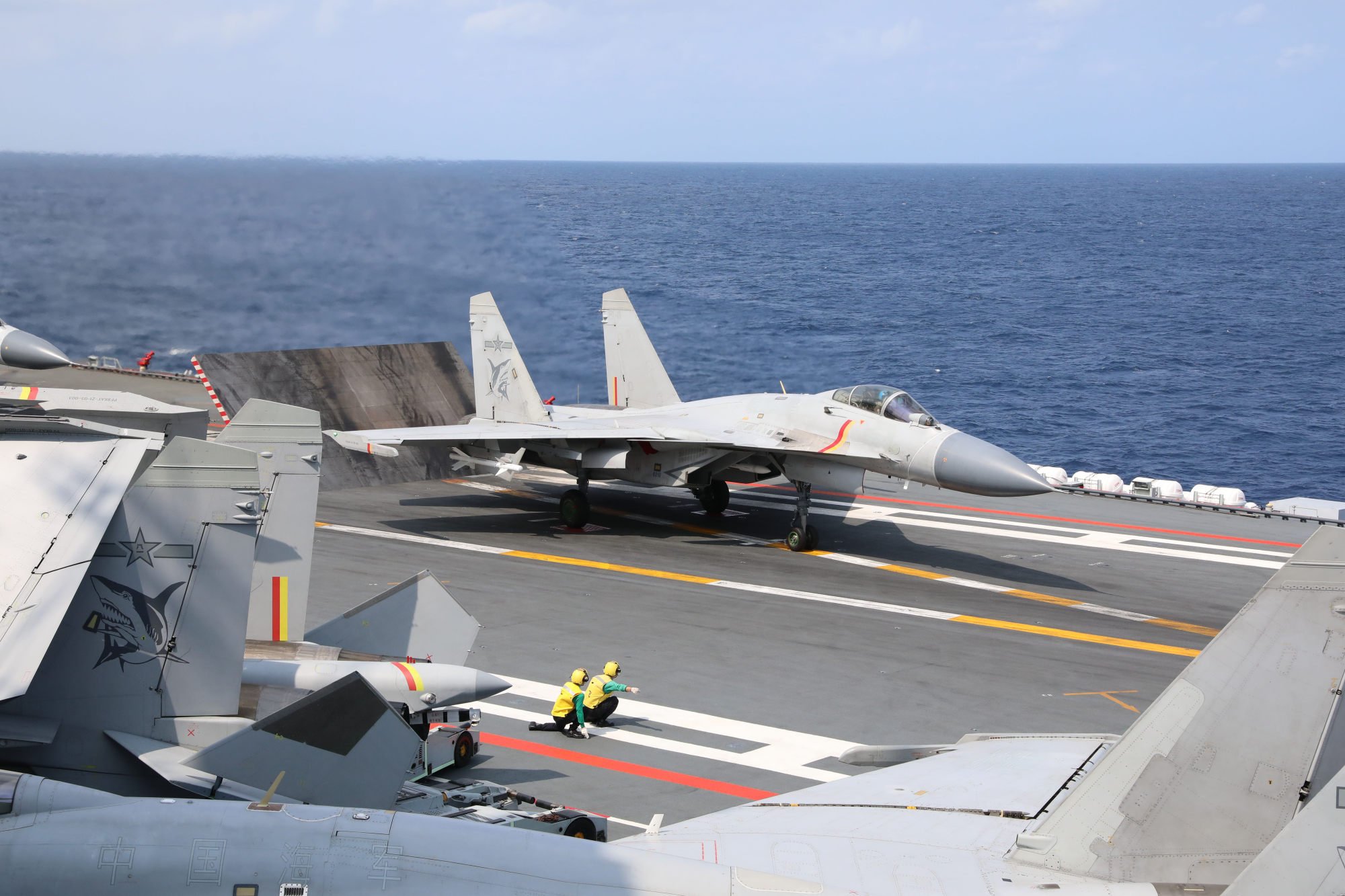 "The air force's ability to effectively execute agile combat employment would be an important development because the PLA's modernisation and current operational concepts have all largely been oriented toward countering the way the air force has operated in the past," he said.
Kadidal said the US was likely to focus on improving its qualitative technological advantages, such as introducing the New Generation Air Dominance aircraft and increasing its engagement with allies in the region.
"This includes increasing fifth-generation fighter training with partners … The US is also increasing and enhancing its military exercises in cooperation with Japan and South Korea," Kadidal said.
"They're also engaging with other regional partners, including various Pacific island nations. Australia has emerged as a key partner for the US."
In March, the US Air Force's F-22 Raptors took part in a joint exercise with the Philippines over the South China Sea, drills that involved low-altitude flyovers, air combat manoeuvring, formation training and air-to-air refuelling.
In August, US President Joe Biden met South Korean and Japanese leaders Yoon Suk-yeol and Fumio Kishida and pledged to
regularise the military training
between the three countries. The American B-1B bomber was deployed in the region for joint drills two weeks after the
trilateral summit
.
And on Wednesday, the US Defence Security Cooperation Agency announced that the State Department formally approved the sale of 25 F-35 stealth fighter jets to South Korea, with an estimated cost of US$5.06 billion.
The US is also reportedly planning to deploy six nuclear-capable B-52 bombers at the Tindal airbase south of Darwin in Australia's Northern Territory.
"The more supported and more forward positioned US forces are or can get, the greater the deterrent effect. And allies are crucial to both those efforts," said Raymond Kuo, a political scientist at Rand Corporation.
"Prepositioned stockpiles, established access and basing agreements, and surge-capable operational and logistics coordination – having all this in place and practised before any conflict erupts will enhance the lethality and sustainability of all US and partner military forces."
Cozad said these developments from the US would further reinforce its deterrence against China through "distributed lethality" – making location and targeting more complex over a wider area, forcing the PLA to devote more resources to finding and attacking US and allied forces, and therefore diminishing its ability to use its most capable weapons.
"Operating from smaller, dispersed locations across the Indo-Pacific or from greater distances away from the main area of operations will complicate the PLA's ability to locate and target US and allied forces," he said.
"The PLA might eventually be able to mitigate this problem, but in the next several years, the uncertainty these developments will have on PLA confidence will most likely aid US deterrence against China, perhaps significantly."