In a poster published on its social media accounts, the Shenzhen-based company said it would unveil "many new products" at its autumn launch event on September 25, without elaborating on whether these would be related to the Mate 60 Pro that was put on sale without fanfare in late August.
The launch coincides with the second anniversary of
the homecoming of Meng Wanzhou
, rotating chairwoman at Huawei and daughter of company founder Ren Zhengfei, who returned to China in 2021 after nearly three years under house arrest in Canada.
Meng's release, the result of a
deferred prosecution agreement
with the US Department of Justice over accusations that she misled banks to violate sanctions against Iran, was hailed domestically as a Chinese diplomatic victory. Her red-carpet arrival at the Shenzhen international airport was broadcast live on state television.
Now Huawei has once again come under the spotlight as its Mate 60 Pro is being applauded by Chinese state media as proof that the country can achieve breakthroughs in chip technology despite heavy US sanctions.
As Chinese consumers rush to
snap up the new handset
, however, Huawei has remained tight-lipped about the source and capability of the processor in its new smartphone, which third-party tests showed could reach 5G download speeds.
TechInsights, a Canadian chip intelligence firm, has identified China's biggest foundry
Semiconductor Manufacturing International Corp (SMIC)
as the maker of the Kirin 9000s chip inside the Mate 60 Pro, based on a teardown analysis. Neither SMIC nor Huawei has commented on the matter.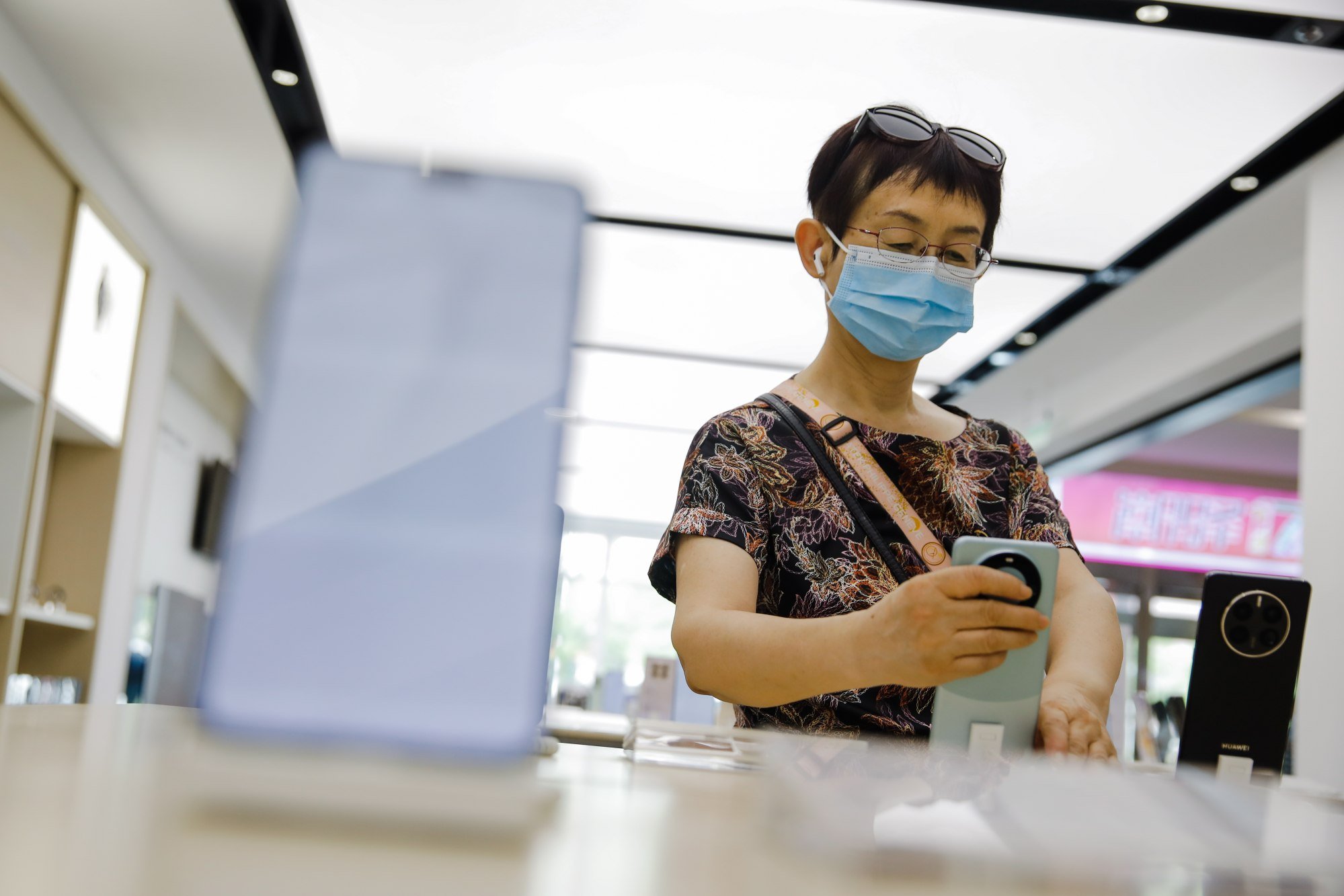 The US Commerce Department
said last week
it was working to get more information on the "purported" 7-nanometre processor.
Huawei routinely organises a product launch every autumn. Last September, the firm introduced its Mate 50 series of smartphones, which
supported 4G but not 5G
, among other smart gadgets.
Shipments of the Mate 50 series in China reached 1.8 million units within four months of its release, far below the 2.6 million units of the Mate 40 series and 7.5 million units of Mate 30 series that Huawei shipped over the same time span, according to research firm Counterpoint.
Huawei is expected to ship up to 4 million units of the Mate 60 series in the first four months after launch, according to a recent Counterpoint research note.