Receive free SoftBank Group Corp updates
We'll send you a myFT Daily Digest email rounding up the latest SoftBank Group Corp news every morning.
This article is an on-site version of our FirstFT newsletter. Sign up to our Asia, Europe/Africa or Americas edition to get it sent straight to your inbox every weekday morning
Good morning. Shares in chip designer Arm closed up a quarter at the end of its first day trading on the Nasdaq exchange on Thursday, valuing the SoftBank-backed company at more than $65bn.
Arm opened at $56.10 per share on Thursday afternoon and closed at $63.59, significantly above the $51 offer price agreed on Wednesday evening.
The IPO raised almost $5bn for SoftBank, making it the largest US listing since November 2021 — and one seen as a barometer for tech IPOs after nearly two years of pressure on valuations. The strong reception for Arm's listing will fuel confidence in the wider IPO market.
"Just because Arm can come and do a good IPO . . . does that mean everyone can do it? Probably not," said one banker involved in the deal. "But are conditions improving? Yes." Read the full story.
Masayoshi Son's visionary status: The Arm IPO has intensified scrutiny over the SoftBank founder's future strategy as well as his record as a dealmaker, writes Leo Lewis.
Here's what else I'm keeping tabs on today and over the weekend:
China: August retail sales and industrial production figures are due.

Malaysia Day: On Saturday the country will commemorate the establishment of the Malaysian federation in 1963.

Australia: Philip Lowe steps down as Reserve Bank of Australia governor on Sunday. He will be succeeded by Michele Bullock following her appointment by Treasurer Jim Chalmers in July.
How well did you keep up with the news this week? Take our quiz.
Five more top stories
1. Beijing has attacked the EU's anti-subsidies investigation into China's electric car industry as a "naked protectionist act" and warned that it will have a negative impact on relations in its first official comments on the probe. European Commission president Ursula von der Leyen announced the investigation on Wednesday, kicking off what might be one of the most serious battles with Beijing in the bloc's efforts to "de-risk" from China.
2. Russian president Vladimir Putin has "gratefully" accepted Kim Jong Un's invitation to visit North Korea. Kim extended the invite during the two leaders' landmark talks this week, where US and South Korean officials suspect they also discussed an arms deal to support Russia's war in Ukraine. The visit would be Putin's first to North Korea since 2000, highlighting deepening relations between Moscow and Pyongyang.
3. A flagship Beijing lending programme to revive the country's debt-stricken property market has done barely any business almost a year after its launch. State-backed lenders have disbursed less than 1 per cent of the People's Bank of China's $27bn scheme after failing to find creditworthy developers, officials said. "For Chinese banks, the downside of lending to distressed property projects far outweighs the upside," said one economist.
4. Rishi Sunak admitted that "further investment" is needed to help the UK combat the challenge China poses to Britain's security. The prime minister's admission came in a government response to a damning report published in July by parliament's intelligence and security committee, which found Britain's approach to China's "increasingly sophisticated" spying operations in the UK was "completely inadequate". Read the full story.
5. Hunter Biden has been charged with three federal counts of gun offences as prosecutors renew their legal challenge to the son of US president Joe Biden. The indictment charges Hunter Biden with false statements related to the purchase of a firearm and the information required for these transactions, as well as the possession of a firearm by an "unlawful user of or addicted to a controlled substance". Here are more details.
News in-depth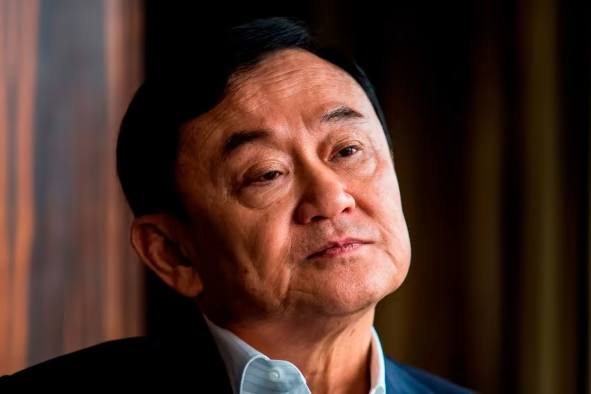 Thailand's billionaire former prime minister Thaksin Shinawatra is back in his home country after 15 years of self-exile. But the charismatic politician's return has left a bitter taste in his home province, after his Pheu Thai party agreed to govern with parties backed by its longtime foes in the military-dominated establishment. FT's Michael Peel reports on feelings of "betrayal" in the Thaksin stronghold of Chiang Mai.
We're also reading . . . 
Chart of the day
The European Central Bank has raised interest rates to an all-time high in a bid to cool consumer prices. The central bank's knife-edge decision to lift its deposit rate for the 10th consecutive time, by 25 basis points to 4 per cent, came as officials cut their growth forecasts for the eurozone economy.
Take a break from the news
Here are our six films to watch this week, including Past Lives, the elegantly assured debut from South Korean-Canadian playwright Celine Song.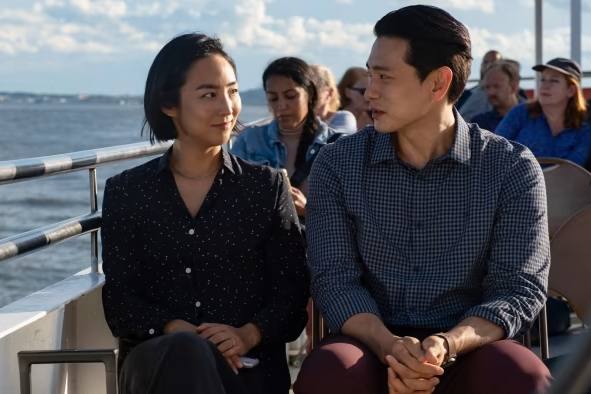 Additional contributions from Miles Ellingham and Tee Zhuo