Chinese rights attorney Lu Siwei has been repatriated to China after being arrested in Laos en route to join his family in the United States, in another example of transnational law enforcement by Beijing, rights activists said on Thursday, citing Lu's lawyer.
A senior official in Laos' Ministry of Public Security in charge of the case told Lu's Laos-based lawyer in a phone call on Thursday that his client was sent back to China last week along with dozens of other Chinese nationals, Bob Fu, president of the U.S.-based Christian rights group ChinaAid told Radio Free Asia.
The news — which was also posted to X by Tokyo-based human rights activist Patrick Poon — emerges amid growing international criticism of China's "long-arm" law enforcement and pursuit of dissidents overseas.
"Sadly, Chinese human rights lawyer #LuSiwei was deported back to China, according to his lawyer in Laos," Poon wrote, adding: "We should continue to put pressure on China, calling for his release."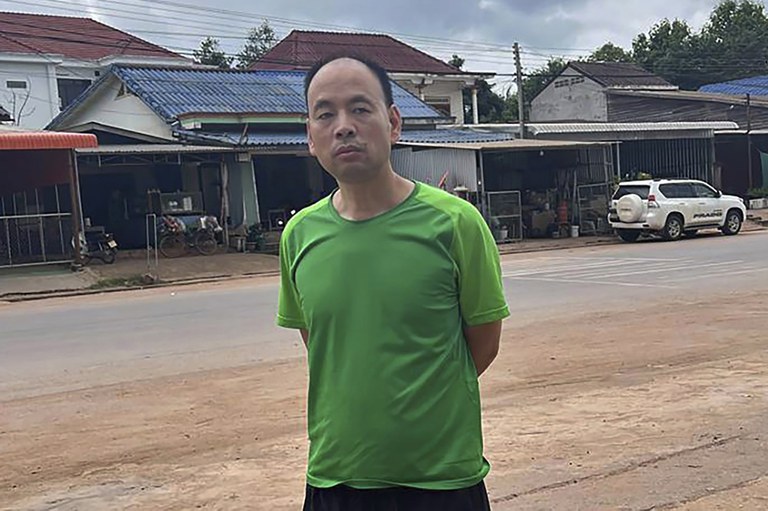 According to an official notification dated Sept. 11 issued by the Chinese Embassy in Laos to the Lao Ministry of Public Security, Lu was "approved for criminal detention" by police in the southwestern Chinese province of Sichuan on Sept. 3, on suspicion of "illegally crossing a border."
The document, a copy of which was circulating on social media in recent days but which has now been proven likely genuine, informed the Lao authorities that the Ministry of Public Security of the People's Republic of China "requires that the suspect Lu Siwei be transferred to China, to be brought to justice as soon as possible."
It suggests that Lu was already in China when activists in Tokyo, including Poon, were demonstrating for his release outside the Lao Embassy in Tokyo on Wednesday.
Torture concerns
Fu said he was "shocked and disappointed" at the move, which he described as a violation of international law.
"The communist government in Laos has grossly ignored its legal obligations under international human rights [treaties] and violated international law under the Convention against Torture," Fu said.
"By deporting one of the most persuasive and well-known human rights lawyers of all time, Lu Siwei, it has set a terrible precedent," he said. "Every drop of his blood he sheds will be on the hands of the Laos and Chinese Communist regimes."
Lu, a prominent rights advocate who lost his law license after speaking out about the cases of 12 Hong Kong activists detained by the Chinese coast guard after the 2019 protest movement, was arrested in Vientiane in late July as he boarded a train for Thailand en route to the United States, where he planned to join his family.
Lu had been under surveillance in China since his attorney's license was revoked in 2021, with a camera installed at the door of his home. He had also been barred from leaving China.
Lu's wife Zhang Chunxiao told Radio Free Asia in an interview on Tuesday that she fears for her husband's safety and well-being.
"The thing I feared was suddenly right there in front of me," she said, commenting on being told that the police document seen on social media was genuine. "Before that, it just had a vague existence [in my mind], but then I saw all at once, saw clearly that this was real."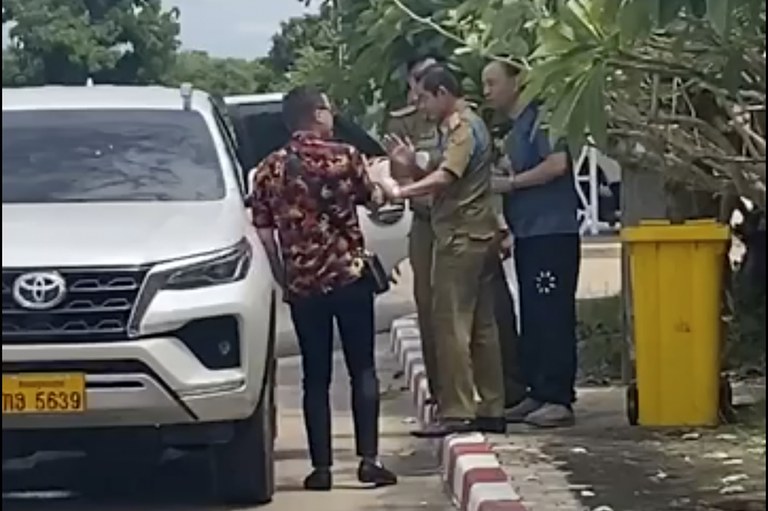 She said Lu will be sent to prison once back in China, and "probably tortured," and the couple's daughter may not see her father again for eight, possibly 10 years.
Last month, it was confirmed that free-speech activist Qiao Xinxin, who was reported missing in Vientiane amid reports of a cross-border arrest by Chinese police, is being held in a detention center in the central Chinese province of Hunan, according to overseas activists familiar with the matter.
Qiao, whose birth name is Yang Zewei, went missing, believed detained on or around May 31 in Vientiane, after launching an online campaign to end internet censorship in China known as the BanGFW Movement, a reference to the Great Firewall, according to fellow activists.
Translated with additional reporting by Luisetta Mudie.