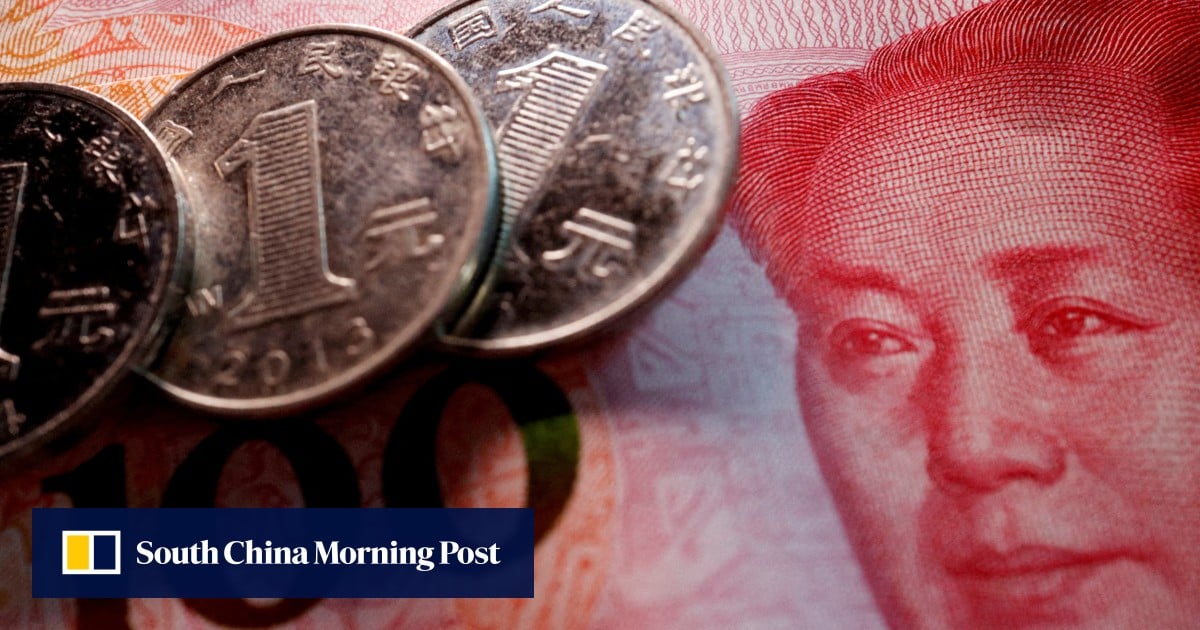 China's central bank has announced a fresh cut to the amount of cash that banks must hold as reserves, as Beijing continues to make moves to shore up economic recovery.
The People's Bank of China said it would cut the reserve requirement ratio (RRR) for yuan deposits by 0.25 percentage points, to 7.4 per cent, effective Friday.
The move – the second such cut this year – is to "consolidate the foundation of economic recovery and keep ample liquidity", the central bank said in a brief statement.
The cut, which is expected to release around 500 billion yuan (US$68.7 billion) worth of liquidity into the market, came just before China is expected to release economic indicators for August on Friday. The data will offer insight into the effects of Beijing's targeted policies to reinvigorate the private sector, bolster consumption, shore up the property sector and restore the confidence of foreign investors.
The central bank also vowed to implement a "precise and forceful" monetary policy, and to keep the yuan's exchange rate stable.
"[It marks] another policy measure to boost economic growth, which reflects the government's determination to stabilise the economy," said Zhang Zhiwei, chief economist at Pinpoint Asset Management. "This is a step in the right direction.
"If the economy stays weak, the government will likely roll out further measures. One area missing is fiscal [policy]. It will be very positive for the economy if fiscal measures were to be launched."
Becky Liu, head of China macro strategy with Standard Chartered, said that Thursday's action also opens the door to additional cuts in the fourth quarter – both in the RRR and the medium-term lending facility, a tool used more frequently by the central bank in managing liquidity.
"The cut itself was widely expected, but the timing is earlier than expected for most participants," Liu said. "The move suggests that the central bank's monetary-policy easing could stay bold for the remainder of this year."
Ding Shuang, chief Greater China economist at Standard Chartered Bank, expects that China's economic situation has improved, albeit mildly, in the third quarter from the previous three months, and this prompted the central bank's latest move.
"The recovery has remained weak, and it will still take time for property policies to take effect," Ding said.
Earlier on Thursday, Fitch Ratings became the latest international institution to cut their forecast on China's economic growth for 2024. It expects China's economy will grow by 4.6 per cent next year, down from its previous projection of 4.8 per cent.
"The previously hoped-for stabilisation in China's housing market has failed to materialise, and new sales could fall by a fifth this year," the American credit rating agency said in a report. "Housing [accounts for] a third of investment and 12 per cent of Chinese GDP and has strong multiplier impacts on the wider economy. Policy easing has been underwhelming to date, and export demand is falling."