Faced with a weak property market, a lackluster economy and growing local government debt, authorities in the southeastern Chinese province of Fujian have come up with a solution — sell off empty homes to people across the channel in Taiwan.
An economic development plan for Fujian set out by the ruling Chinese Communist Party Central Committee and the State Council in Beijing calls for a "cross-strait" development zone aimed at closer economic integration between southeast China and Taiwan.
While Taiwan's 23 million people currently live under the threat of a Chinese invasion, the self-governing island has a long history of investment in China, with an estimated 400,000 Taiwanese living in the country before the COVID-19 pandemic.
But the majority of Taiwanese don't identify as Chinese, enjoy living in a democratic and pluralistic society, and have no wish to submit to authoritarian rule from Beijing, according to multiple opinion polls in recent years.
Despite recent military saber-rattling around Taiwan, Beijing also appears to be exploring more peaceful ways of assimilating the island, which split from the mainland amid the 1949 civil war and has never been ruled by the Chinese Communist Party.
Fujian is expected to play a leading role in the "peaceful unification of the motherland," the Sept. 12 document says, calling on local authorities to cut red tape and make it easier for Taiwanese to live and work in Fujian.
It also says to make it easier for local employers to hire them, and to allow doctors to use their Taiwanese qualifications to practice medicine in China and farmers and fishermen to ply their trades in the province.
Encouraged to buy
Taiwanese are "encouraged to apply for a Taiwan resident residency permit," and should be encouraged to buy homes in Fujian, the directive said. Their residency permits should have the same convenience and functionality as the Chinese national smart ID card, it said.
China rolled out its residency permit and smart ID card for Taiwan nationals in 2018, amid warnings from Taipei that the ID card scheme would expose them to comprehensive surveillance and monitoring.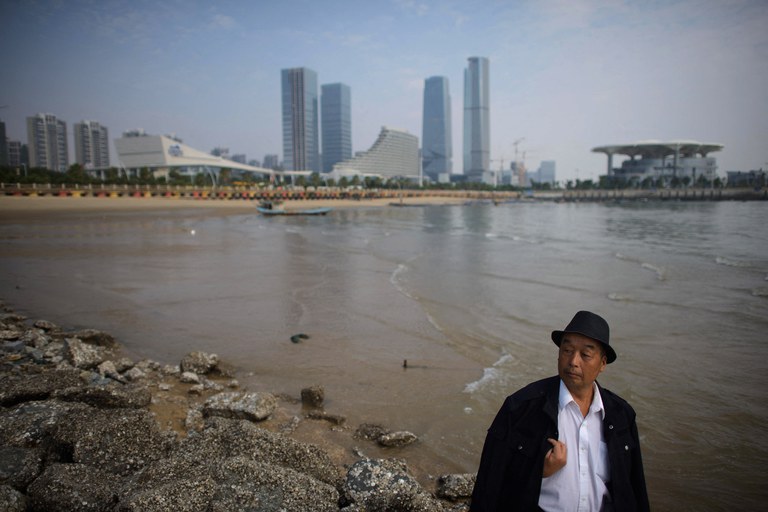 And Beijing plans to help pay for the scheme, too.
"The central government will use existing funding channels to support Fujian in carrying out Taiwan-related economic cooperation and cultural exchange," the directive said.
"Investment-related special projects within the central budget should increase support for major projects in Fujian exploring a new path for cross-strait integrated development," it said.
'Sugar-coated poison'
But ruling Democratic Progressive Party lawmaker Hung Sun-han called the plan "sugar-coated poison."
"It's about trying to use Taiwanese capital, and wrapping it up in sugar-coated poison," Hong told a news conference in Taipei on Wednesday, accusing the Chinese authorities of trying to get Taiwanese to prop up their flagging property market in the wake of financial troubles reported by major property developers Evergrande and Country Garden.
The leader of the party caucus in Taiwan's Legislative Yuan, Chang Jui-Hsiung, agreed.
"In order to prop up its housing market, China has recently abolished purchase restrictions in many first-tier cities and relaxed restrictions in nearly 30 cities," Chang said.
"But China's purchasing power isn't enough on its own, so they want to get Taiwanese people to buy property and claim it's about 'benefiting Taiwan'."
Independent Beijing-based journalist Gao Yu said employees at state-owned enterprises across China had been ordered to watch the news on the night the plan was announced, suggesting it is a top priority in Beijing.
She said the plan is unlikely to work, given the ongoing crackdown on public dissent and political opposition in Hong Kong, which Beijing also wants to integrate more closely into the rest of China.
"Now that they're once more picking up the magic weapon of United Front work to use against Taiwan, people will be looking to Hong Kong as a reflection [of the future of integration]," Gao said, in a reference to the overseas infiltration and influence operations run by the Chinese Communist Party's United Front Work Department.
"These plans for a 'demonstration zone' [for cross-straits integration] have a slim chance of success," she said.
Chao Chun-shan, political scientist at Taiwan's Tamkang University, said the idea of Fujian as an "initial home" for Taiwanese dates back to a 2019 speech by President Xi Jinping.
"Their path and blueprint for unification are now gradually emerging, bit by bit," Chao said. "Next year, cross-straits policy won't be so much about opposing independence [for Taiwan] as about promoting unification."
Meanwhile, Taiwan's opposition Kuomintang has shown signs of wanting to cooperate.
Former Taiwan President Ma Ying-jeou, visiting mainland China amid regional military tensions in March, ruffled feathers when he echoed Beijing's official line on the democratic island, claiming that people in democratic Taiwan and in communist China are "all ethnically Chinese."
Translated by Luisetta Mudie. Edited by Malcolm Foster.