The latest survey, conducted by the state-backed China Research Institute for Science Popularisation (CRISP) last year, assessed residents aged between 18 and 69 across China.
Those who scored 70 or above out of 100 across four sections – scientific spirit, scientific knowledge, scientific methods and the ability to solve problems – would be defined as scientifically literate.
Studies by multiple organisations in recent years showed the level is several times higher in the US, though their methods may differ.
"Continuous efforts are needed if we want to narrow our gap with the US, and to realise our goal to be a global leader in innovation and technology by 2035," the CRISP researchers said.
China aims to see 15 per cent of its population become scientifically literate by 2025 before increasing the ratio to 25 per cent by 2035, according to a 2021 national guideline on promoting the popularisation of science.
"Chinese citizens' science literacy is still very low in whatever standard, and it's not enough to support our goal to become an innovation-driven economy," said Yuan Lan-Feng, a popular science vlogger and an associate professor at the University of Science and Technology of China.
"One typical example is how people heatedly debate whether the American astronauts' landing on the moon in 1969 really occurred, and how such debates repeatedly make headlines.
"Many people look at issues based on their feelings, not scientific principles."
Another example is the widespread opposition to genetically modified (GM) food, said Sun Yutao, a professor at the Dalian University of Technology and an expert on science policy.
"You can tell from people's attitudes towards GM food. There are many different voices on GM food in China, but it's clear in science," he said.
In comparison, a survey by Pew Research Centre in 2019 found that about 40 per cent of Americans were classified as possessing high science knowledge by providing more than nine correct answers from a total of 11 questions.
The questions included antibiotics overuse, the definition of an incubation period and the main components of antacids.
In another report in 2020, researchers from Michigan State University and the US National Centre for Science and Engineering Statistics found that in 2018, Americans correctly answered an average of 62 per cent of the nine items from the "long-running factual knowledge questions".
The result from 2018 was statistically similar to averages in recent years and the historical average since 1992, the researchers said in their "Science and Technology: Public Attitudes, Knowledge and Interest" report.
Calling science literacy the "foundation of advancement in civilisation and technological innovation", the CRISP researchers said China needed to improve quickly to enhance the quality of human resources.
Science literacy is also "essential for both personal decision-making and for good public policy," said Jon Miller, research scientist emeritus at the University of Michigan.
His team has found that educated populations were more likely to have a positive attitude towards vaccination for Covid-19.
In a 2020 survey, they found that 61 per cent of adults with a bachelor's degree in the US said they would definitely or probably get a vaccination when it became available, compared to 39 per cent of high school graduates.
"That pattern was true within the United States and Europe and I expect that it was true in all countries, including China," he said.
"As a matter of public policy, the world is now experiencing a crisis regarding climate change and all countries must stop mining and burning coal and related fossil fuels as soon as possible.
"That kind of decision will require both government leadership and the support of citizens."
Miller, who has studied scientific literacy for about five decades and has developed a measure that has been used in both China and the US, said that 13 per cent science literacy in China was a reasonable estimate. He also noted a big regional difference as a key feature.
Recalling a discussion with then vice-premier Li Lanqing two decades ago, he said, "I expect that the situation has improved a great deal since that time, but the rural areas would still lag behind China's major cities".
According to the CRISP study, about 15.3 per cent of citizens in eastern China were classified as having science literacy in 2022, much higher than 12 per cent in central regions and 10.3 per cent in the west of the country.
Farmers and respondents in their 60s are also seen to drag down the overall level at 6.67 per cent and 4.42 per cent, respectively, the survey found.
And considering
China's fast ageing population
and its vast rural areas, which often lack resources for public education, improving their knowledge would be the key challenge in the future, it said.
When it comes to the younger generation, more attention should be given to their scientific study on and off campus, according to Yuan, the science vlogger.
"From the perspective of nurturing talent, we fail to go deep enough on hard science, such as maths, physics and chemistry, in our education, which has held up the progress of young people," he said.
A 2022 survey of over 54,000 primary and middle school students in Hunan, a central province that has the ninth highest gross domestic product among China's 31 provincial-level jurisdictions, showed that 60 per cent of science teachers were regarded as unqualified.
Primary schools in the province were also using substitute teachers to make up for a shortfall of over 5,200 science teachers, while more than a half of its school laboratories were under-equipped, showed the study published in July in the state-backed Hunan Daily.
And regardless of the amount of education, an exam-focused system has produced many masters and PhDs without a corresponding level of understating in science, said Xiong Bingqi, director of the Beijing-based 21st Century Education Research Institute.
"Students may have scored high in exams, acquired a lot of knowledge, but they often lack judgment and critical thinking. There isn't a positive correlation between the increase in the length of education and the improvement in people's ability," he said.
Beijing has been promoting the notion of talent dividend amid concerns over its disappearing demographic dividend, repeatedly quoting the expansion in higher education and improved education for all.
Demographic dividend refers to the economic growth potential that can result from shifts in a population's age structure, mainly when the share of the labour force is large.
For China, its stance on its declining population is that "the population dividend has not disappeared, while a talent dividend is in the making".
By last year, China had more than 240 million people with a higher education, and those just entering the job market had received an average of 14 years of education, official data showed.
And Lu Mingtao, a researcher with the National Institution for Finance and Development, said that there has been an increasing interest in science in recent years.
"One good example is the high acceptance of artificial intelligence, which may be higher than in major developed countries. This shows people's recognition of modern technology," he said.
"The popularity of science fiction, such as the China-made blockbuster The Wandering Earth, is another example that China has a big number of people with high science literacy."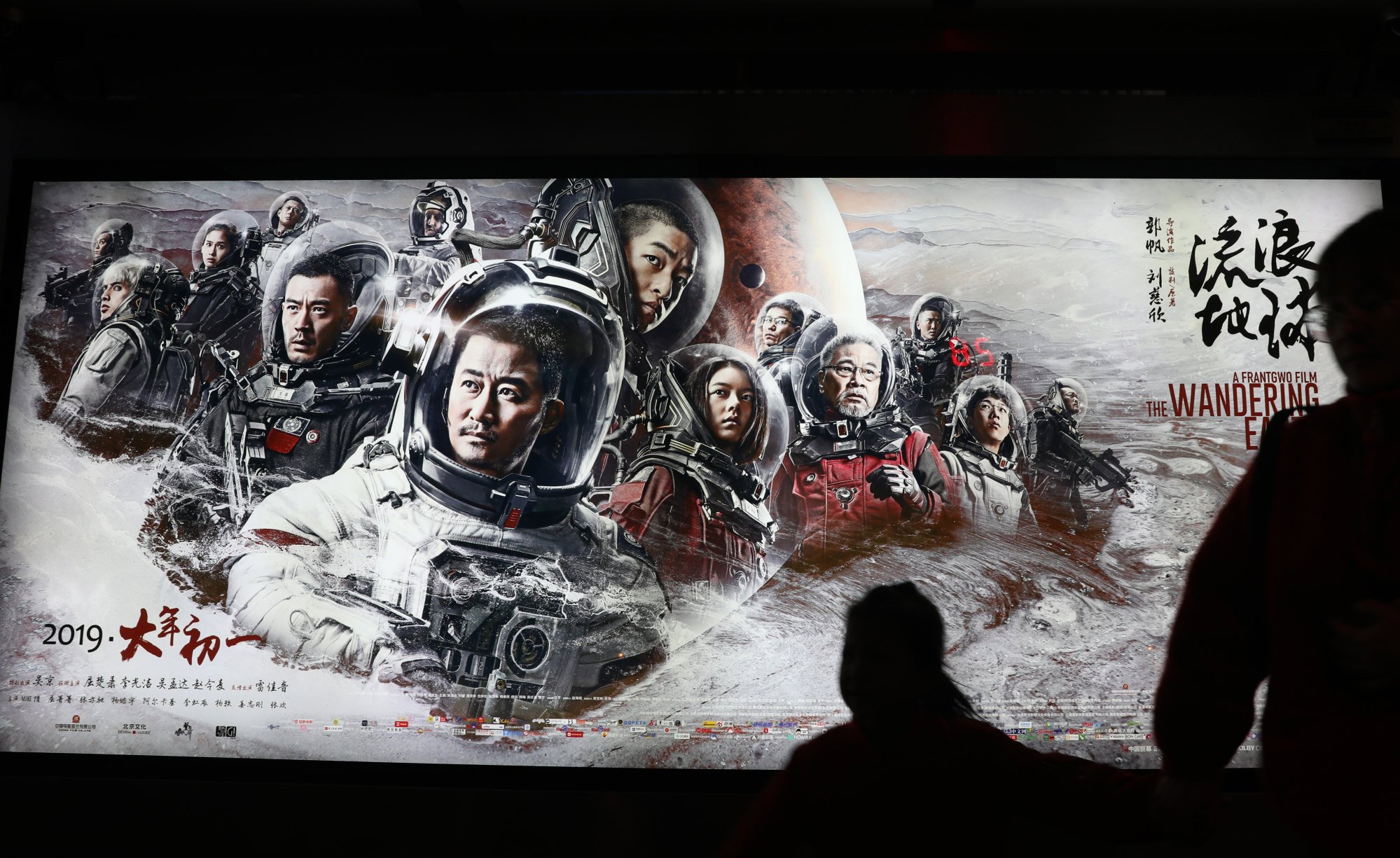 The Wandering Earth, a 2019 science fiction film starring martial artist Jacky Wu, is based on a short story of the same name by renowned Chinese science fiction writer Liu Cixin. The film focuses on efforts to move the earth out of its orbit and sail to a new system after the sun dies out.
Dalian University of Technology professor Sun also noted that there has been a change in societal attitudes towards science in recent years following a shift in China's policy on technological innovation and the needs of economic development.
"China's economic development has reached a stage that requires more support from science and technology," Sun said.
"I think science is gradually becoming popular in China. Now many top students prefer to learn science and engineering, but in previous years, they would choose finance or international trade."