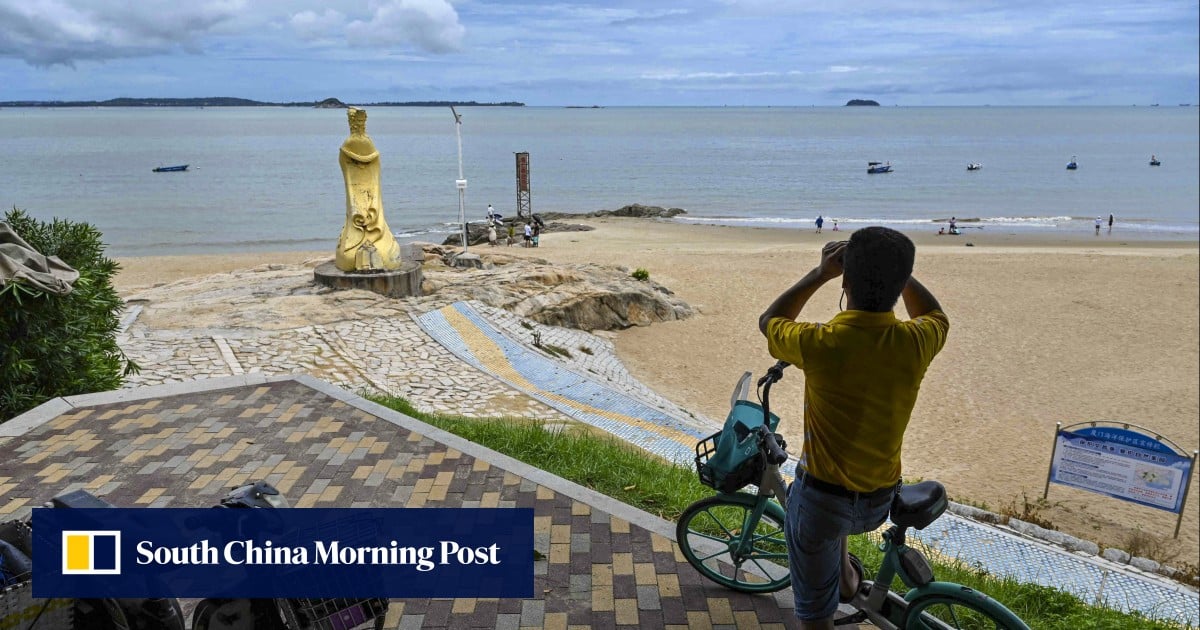 With
Taiwan's
high-stakes
presidential election
only four months away, Beijing has unveiled a sweeping guideline to turn Fujian province into a model zone for "integration" with the island in a bid to advance peaceful unification.
Policymakers released detailed measures to turn the southeastern mainland province into a demonstration area for integrated development across the Taiwan Strait in a 21-article document on Tuesday.
The move is intended to "deepen cross-strait integrated development in all fields and promote the process of peaceful reunification", according to the plan, jointly issued on Tuesday by the Communist Party's Central Committee and the State Council, China's cabinet.
The authorities will make the coastal province the first-choice gateway to the mainland for Taiwan residents and companies, further smoothing mutual people-to-people exchanges, trade and investment, the plan said.
The intention is to create interconnected living circles between the mainland port city of Xiamen and Quemoy – also called Kinmen – which is less than 5km (three miles) away on Taiwan, as well as between Fujian province's capital Fuzhou and Matsu, which are separated by about 20km (12.4 miles).
Fujian, on the west coast of the strait, is geographically and culturally the closest part of the mainland to Taiwan, which Beijing has vowed to bring under its control, by force if necessary.
One day before releasing the new outline, the party's No. 4 official Wang Huning called for an effort to fight separatists and external intervention in Taiwan as he began his new role as head of an organisation tasked with promoting peaceful unification.
Speaking at the China Council for the Promotion of Peaceful National Reunification's plenary meeting on Monday, Wang also urged more efforts to promote cross-strait exchanges and interactions to "strengthen the foundation of public opinion".
Under the new plan, visitors from Taiwan will no longer need to register for temporary residence in Fujian and will be encouraged to settle down in the province, buy houses and take part in the mainland's social welfare system.
The guideline also supports the enrolment of more Taiwanese students at Fujian's universities and research institutes, as well as job opportunities and an improved business environment for workers and companies from the island.
There will be support for various types of enterprises, especially Taiwanese firms, to employ more staff from the island and special measures to ease market access, the document said.
Fujian province will also pilot a project to allow Taiwanese operators to invest in setting up radio and television programme production and operation companies.