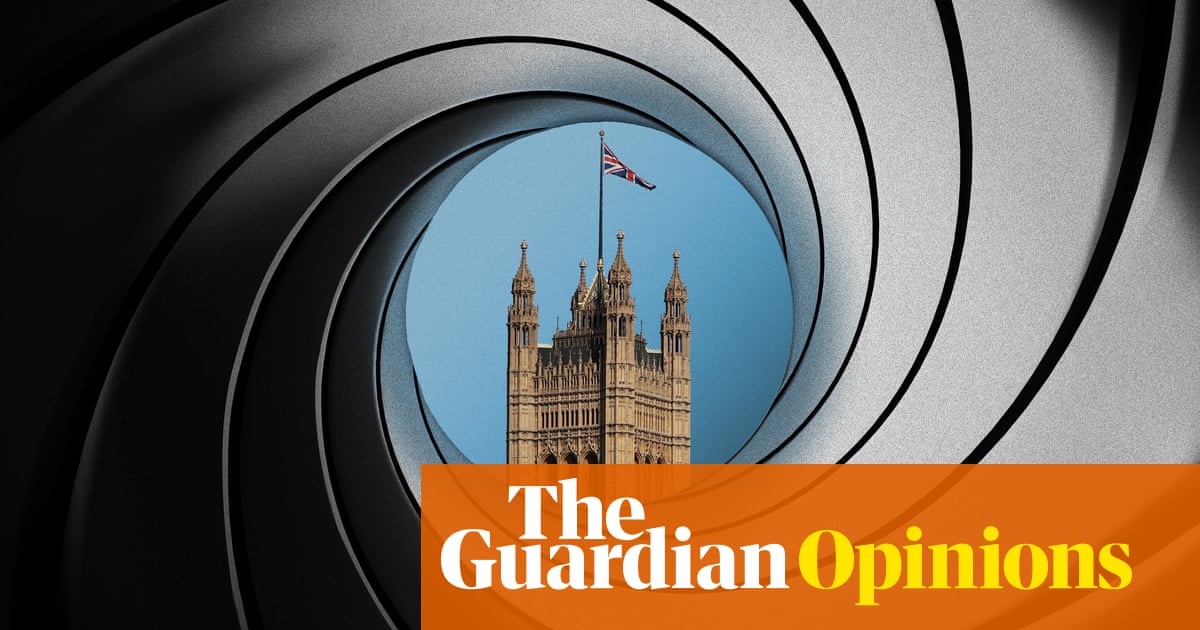 The opening to the James Bond movie Spectre follows the titular spy in Day of the Dead costume as he moves through vast crowds at the spectacular celebrations in Mexico City. Into a six-star hotel, past a masquerade party, whereupon his glamorous companion produces a key. Up to her room, passionate kiss, she's on the bed – but he's stripped down to his Savile Row suit and a Glock 17, and is straight out the window across the rooftops to assassinate a man for having a terrible ponytail. Misses, survives a load of buildings collapsing, spots his mark and chases him through thousands of skull mask-wearing carnival-goers to the main square. Hang on: what's this? Helicopter rescue for Ponytail? I don't think so, mate – launches himself into the cabin, violence ensues, chopper whirls insanely above the heads of screaming revellers while they fight on the landing skids, gets the mysterious ring, strangles a few henchmen, bye-bye Ponytail, averts tailspin. Probably isn't going to get his shag now but hey – it's a living.
Anyway: pitch for the cold open to the next Bond movie. Tracking shot, obviously. Sitting at an office desk featuring a Pret sandwich wrapper and a reusable coffee cup given to him by a lobbyist for Big Vape, a young man closes the TM Lewin Men's Shirt Sale tab on his computer – no, wait, goes back; orders another white poplin regular fit – then fires up LinkedIn and professes himself "honoured and incredibly excited to see what this next chapter holds" (his application for a Conservative party conference pass has been successful). Adds a new MP connection, nearly reposts a tweet deniably intimating another MP could be racist but decides to like it instead, then logs off and walks down a series of corridors, passing other similar young people and dispensing the trusty joke-effect observation that his football team will beat their football teams in football matches that are to varying degrees forthcoming. Arriving at a small down-at-heel meeting room, he checks the white wine on the table has been warmed to the requisite temperature, before fixing upon the door a piece of A4 paper reading "Monthly China Drinks". Roll titles: The Spy Who Bored Me.
So here we go with the tale of the Westminster researcher/alleged spy for China, a guy who had access to a number of MPs including foreign affairs committee chair Alicia Kearns and Tom Tugendhat (though before the latter became security minister). I should say before we go any further that the guy in question released a statement on Monday categorically denying he was a spy, blaming "extravagant news reporting".
But the alleged presence of a foreign agent in the hallowed corridors of somewhere quite near to power has apparently shocked MPs, despite the intelligence and security committee recently publishing a report warning China was seeking to infiltrate and influence UK government at a range of levels and with "a high level of intent". Such a conspiracy would be so cutting-edge that even Nadine Dorries would be across the inner workings of it. Her latest column in the Mail offers a remarkably detailed account of how you'd turn a researcher, apparently based on something that happened to "a former colleague".
Even so, the notion that effectively hostile powers might be involved in espionage has necessitated the delivery of a truckload of smelling salts to SW1. Yet have the Palace of Westminster's fabled "procedures" for weeding out undesirables of any kind ever really been up to snuff? Please remember that this is a workplace where multiple lawmakers accused of sexual assault and harassment just keep on cheerily clocking in, but it's fine because they have had something called "the whip" removed from them and they now sit in a different seat. Meanwhile, as far as giving a toss about parliament's attempts at intelligence oversight go, recent administrations frequently appear to have actively courted disaster. It wasn't so long ago that a Conservative prime minister was trying to have the intelligence and security committee run by Chris Grayling.
According to reports, it's not having been told about the arrest that has affronted and infuriated MPs sanctioned by China. "I feel incredibly let down," ran a quote from one who you sense secretly loves the drama. "I'm in a complete state of shock," said another. "We haven't been given any support." Hmm. Keeping them in the dark could be an unacceptable blunder by incompetent police and intelligence services. But it could also suggest they are such quote-incontinent liabilities that telling them anything is the equivalent of hiring a skywriter. Hard to say which one it is, but let's make sure we have considered every possibility.
For now, it's fair to say the news was not quite so unexpected to former MI6 chief Richard Dearlove, who on Monday night told Sky News: "I'm not prepared to speak or speculate on what we do to them [China]. But one has to have eyes open in a relationship with a country like China. Intelligence collection and the exercise of influence in a clandestine fashion is just part of the game … What the Chinese deserve is reciprocity in their relationships overseas, and I think it's clear that we should keep in mind that approach to this problem." Well now. It's just possible we might have some spies in China too. If not, once they have got over their current shock, MPs should produce a report on the oversight as a matter of urgency. And the government can tactically ignore that one, too.
Do you have an opinion on the issues raised in this article? If you would like to submit a response of up to 300 words by email to be considered for publication in our letters section, please click here.