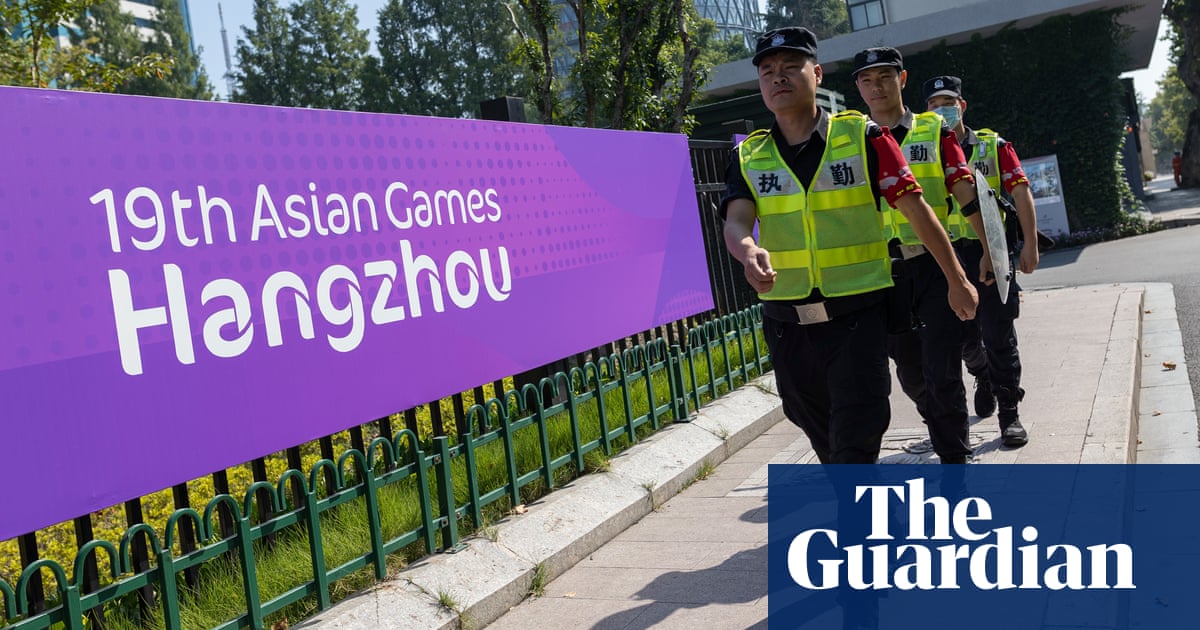 Chinese state media appears to have censored one of its own videos after viewers notice it featured a classic Chinese poem about corrupt and indulgent leaders ignoring national crises.
The video, produced by official state media outlet, the People's Daily, aimed to promote the city of Hangzhou, which is hosting the Asian Games this month, by showcasing literary links to the city. However one featured poem by Lin Sheng raised some eyebrows.
Written in the 12th century, it is interpreted as a criticism of the Song Dynasty rulers, accusing corrupt officials of fleeing troubled lands to Hangzhou, and ignoring the struggles and crises of regular people while they drunkenly enjoy their own lives.
The poem itself is widely known and not censored, but commenters noted its inclusion suggested the video producers hadn't realised the descriptions of people partying in Hangzhou was political satire.
The People's Daily video also included another poem which has been used by some activists who draw on its references to "June" and "four seasons" to get around censorship of the Tiananmen Square massacre on 4 June 1989, the China Digital Times reported.
The video containing both poems was quickly taken down, but not before it was viewed at least 130,000 times across the People's Daily and another state media account, according to censorship monitoring site, Free Weibo. Several other accounts also shared the video. A hashtag promoted alongside it no longer returns any results.
"If this kind of mistake was committed by a political dissident or even an ordinary netizen, they would be targeted by angered nationalists, cyberbullied, and sent death threats in real life," one commenter on the video posted to People's Daily Weibo account said.
"This seriously hurts my national sentiments," joked another, referring to a recent draft law which would criminalise comments, clothing, or symbols which "undermine the spirit" or "harm the feelings" of China.
The draft law drew unusually frank concern from citizens and academics, some but not all of which was subsequently censored.
Political commentary in China is strictly controlled, with criticism frequently censored or drawing more serious consequences. Under the leadership of Xi Jinping, the rule of the CCP has grown increasingly authoritarian, with crackdowns on activists, dissidents, and criticism.
There have also been other signs of growing dissatisfaction, including unrest over how authorities handled recent deadly flooding in regional areas, and last year's extraordinary "white paper" protests against censorship. China's economy is also struggling with record high levels of youth unemployment, which stopped being reported after the government ceased publishing the figures last month.
Additional research by Tau Yang