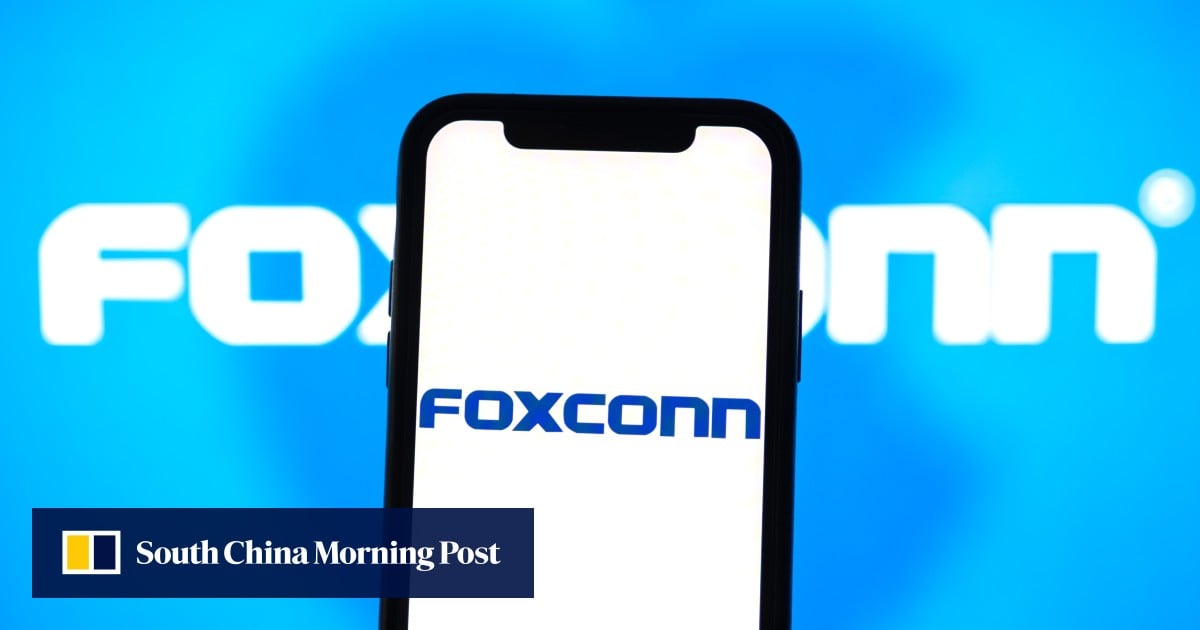 The world's largest iPhone factory is continuing to expand its workforce ahead of the release of the iPhone 15, with Apple hoping to avoid last year's supply chain woes at the plant in China as it aims for a successful launch amid geopolitical tensions and fresh competition from Huawei Technologies.
Foxconn Technology Group's plant in Zhengzhou, capital of central Henan province, is offering peak season signing bonuses of 6,480 yuan (US$880) per person at the company's Product Enclosure Business Group, which is responsible for producing mechanical parts for the iPhone, according to a job posting on Monday.
The new workers are expected to help the factory meet demand for Apple's new products, including its highly-anticipated iPhone 15, which will be unveiled during a launch event on Tuesday morning in California.
"The iPhone 15 from Apple is expected to keep sales strong throughout the year and maintain its dominance in the above US$600 price range in China," said Counterpoint Research senior analyst Ivan Lam in an email to the Post.
Foxconn offered larger bonuses to
returning workers in June
this year following a
worker exodus
and production disruptions amid China's strict Covid-19 controls, which delayed the rollout of the iPhone 14 in 2022.
The continued hiring spree in Zhengzhou, however, underlines the case that China remains a key manufacturing base for Apple, even as the company and its suppliers diversify iPhone production to places like
Vietnam
and
India
.
However, while Apple's past high-end models such as the iPhone 14 Pro and Pro Max have been top performers in the country, the iPhone 15 is coming to market amid a new set of challenges in one of the world's largest phone markets.
"[The] release of competitive flagship models from Chinese manufacturers, such as the Huawei Mate 60 series and its potential foldable models, may pose a challenge to the iPhone's market share," said Lam.
US-sanctioned Huawei unveiled the foldable Mate X5 and the Mate 60 Pro+ on Friday, following the launch of the 5G capable Mate 60 Pro at the end of August, which arrived with a powerful chip despite tough US restrictions.
The Mate 60 Pro is reported to be powered by a chip using an advanced 7 nanometre process and has already sold out on Huawei's official channels on Taobao and JD.com, priced at 6,999 yuan (US$960) – around the same price as the iPhone 14.
Meanwhile, Apple will use its online store on JD.com to give paid subscribers pre-purchase access to its newest products during its launch, according to a post published on JD.com's official Weibo account.
Even though iPhone 15 Pro‌ models are expected to come equipped with Apple's first ‌iPhone‌ chip based on Taiwan Semiconductor Manufacturing Co's first-generation ‌‌3-nm‌‌ process, the handset will have to overcome a patriotic wave in China spurred by Huawei's apparent success in overcoming US sanctions.
According to research firm Canalys, the new Huawei device could cut into the market share of other premium phone brands such as the iPhone, which accounted for over 75 per cent of phones sold over the US$800 price point in China in the first half compared with Huawei's 12 per cent.
The iPhone 15 launch also comes after Apple's products were banned for use by government agencies and state-owned enterprises in China, seen by
some analysts
as evidence of worsening US-Sino tech relations.