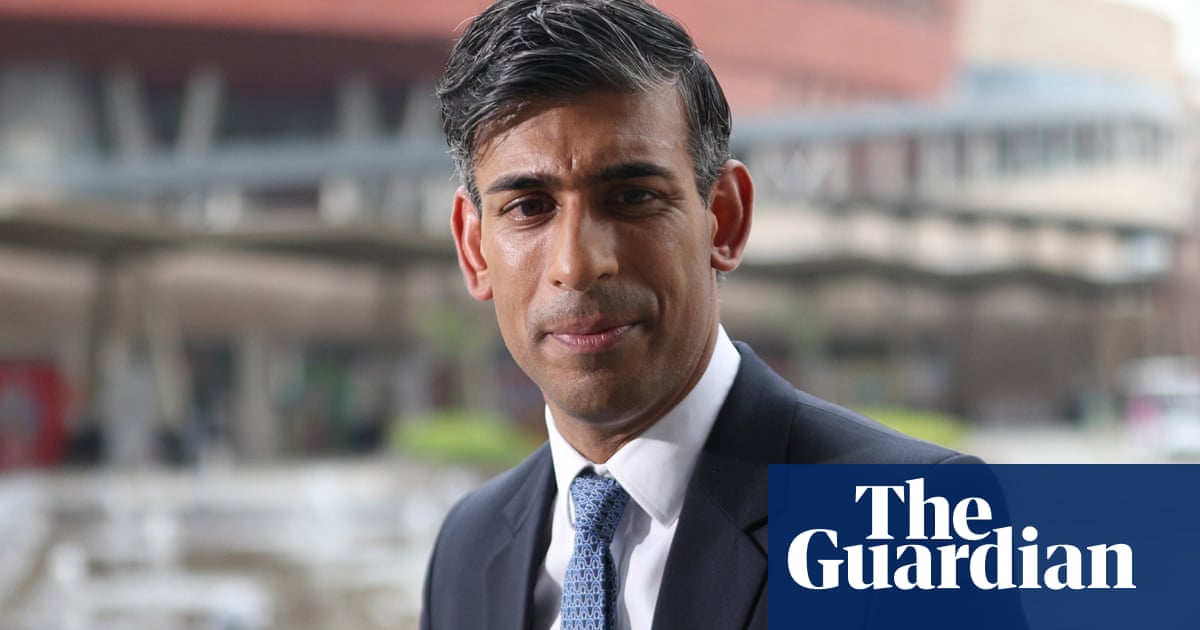 A parliamentary researcher arrested on suspicion of spying for China has insisted he is "completely innocent".
The man said he had spent his career highlighting the "challenge and threats presented by the Chinese Communist party". The arrest under the Official Secrets Act led to Rishi Sunak confronting the Chinese premier, Li Qiang, at the G20 summit on Sunday over what he described as an "unacceptable" interference in democracy.
In a statement released through his lawyers, the researcher – who has not been officially named by police and was not named in the statement – said: "I feel forced to respond to the media accusations that I am a 'Chinese spy'.
"It is wrong that I should be obliged to make any form of public comment on the misreporting that has taken place. However, given what has been reported, it is vital that it is known that I am completely innocent.
"I have spent my career to date trying to educate others about the challenge and threats presented by the Chinese Communist party. To do what has been claimed against me in extravagant news reporting would be against everything I stand for."
The prime minister is facing growing anger among ministers over the government's refusal to label China as a threat to UK security despite the arrest of the researcher.
Sources confirmed that the home secretary, Suella Braverman, wanted China to be designated as an official threat to Britain's "safety and interests". Downing Street and the Foreign Office (FCDO) have been accused by two other ministers of having a "head in the sand" attitude after failing to inform Tory MPs about the spying claims or seeking to explain the government's wider strategy towards China.
One minister said: "What I find curious is why we keep giving China a get out of jail free card. How on earth can we consider it a challenge and not a threat?
"We need a coordinated cross-government, cross-Whitehall strategy which recognises that China is willing to break all the usual rules of engagement to get what it wants. Instead, there is very little engagement with ministers or MPs from No 10 or the FCDO. It is a 'head in the sand' attitude which allows China to do what it wants.
"There is a whole world of politics taking place, whether that is on an international level or now in the UK, and we are standing by the sidelines deciding what to do."
The minister said potential threats needed to be re-evaluated but this was not happening. "We are dealing with a country that has long deployed economic coercion and espionage to get what it wants. China has a long-term strategy based on its needs – when are we going to do the same?"
Another minister said: "The PM must act, and soon, because MPs are deeply unhappy with how we are dealing with this."
A former head of MI6 said the UK should expect more possible attempts to gain information and influence by infiltration in overseas countries. These were "an intrinsic part of the way in which China seeks to protect its power", Sir Alex Younger said.
The man, in his 20s, who held a parliamentary pass, was arrested in March and is on bail until October.
China has called the allegations "completely fabricated and nothing but malicious slander".
In contrast to comments by critical ministers, Kemi Badenoch, the business secretary, argued it remained better to treat China as "an epoch-defining challenge, for us as well as many of the other countries in the world".
"Whether or not you use words like threat, I think is a reflection of how far you want to escalate things," she told BBC Radio 4's Today programme. "China is the second largest economy in the world. It's heavily integrated in our economy, as it is with many of our allies like America, Canada and Australia. And we're taking the same approach that those countries are taking."
Sunak angered China hawks in his party earlier this year by refusing to say the country was a threat to Britain. He said: "I don't think it's kind of smart or sophisticated foreign policy to reduce our relationship with China – which after all is a country with one and a half billion people, the second biggest economy, and a member of the UN security council."
Last month, James Cleverly became the first foreign secretary in five years to visit China and said during the visit that it would not be "credible" to disengage with Beijing.