Egypt and Ethiopia's admission to the bloc last month, as it expanded beyond its previous core membership of Brazil, Russia, India, China and South Africa, was something China has a "keen interest in", Zajontz said, adding that "both Cairo's and Addis Ababa's relations with Western governments have come under strain in recent years".
"From a geopolitical point of view, Egypt's and Ethiopia's Brics membership consolidates China's influence in this part of the world," he said.
Zajontz, who is also a lecturer in International Relations at Dresden University of Technology, said having such regionally influential and populous states joining the club will bolster the bloc's demands for fundamental changes in global governance.
Ethiopian Prime Minister Abiy Ahmed told the Brics summit in South Africa last month that the country had been a founding member of the League of Nations and the Organization of African Unity, while its location made it a "crucial gateway between Africa, the Middle East and wider Asia".
He said: "Our rich historic past, the depth of our bilateral ties across the world as well as being forerunners of key global, regional and multilateral institutions not only makes Ethiopia instrumental to the Brics bloc but a key voice for inclusivity in the global arena."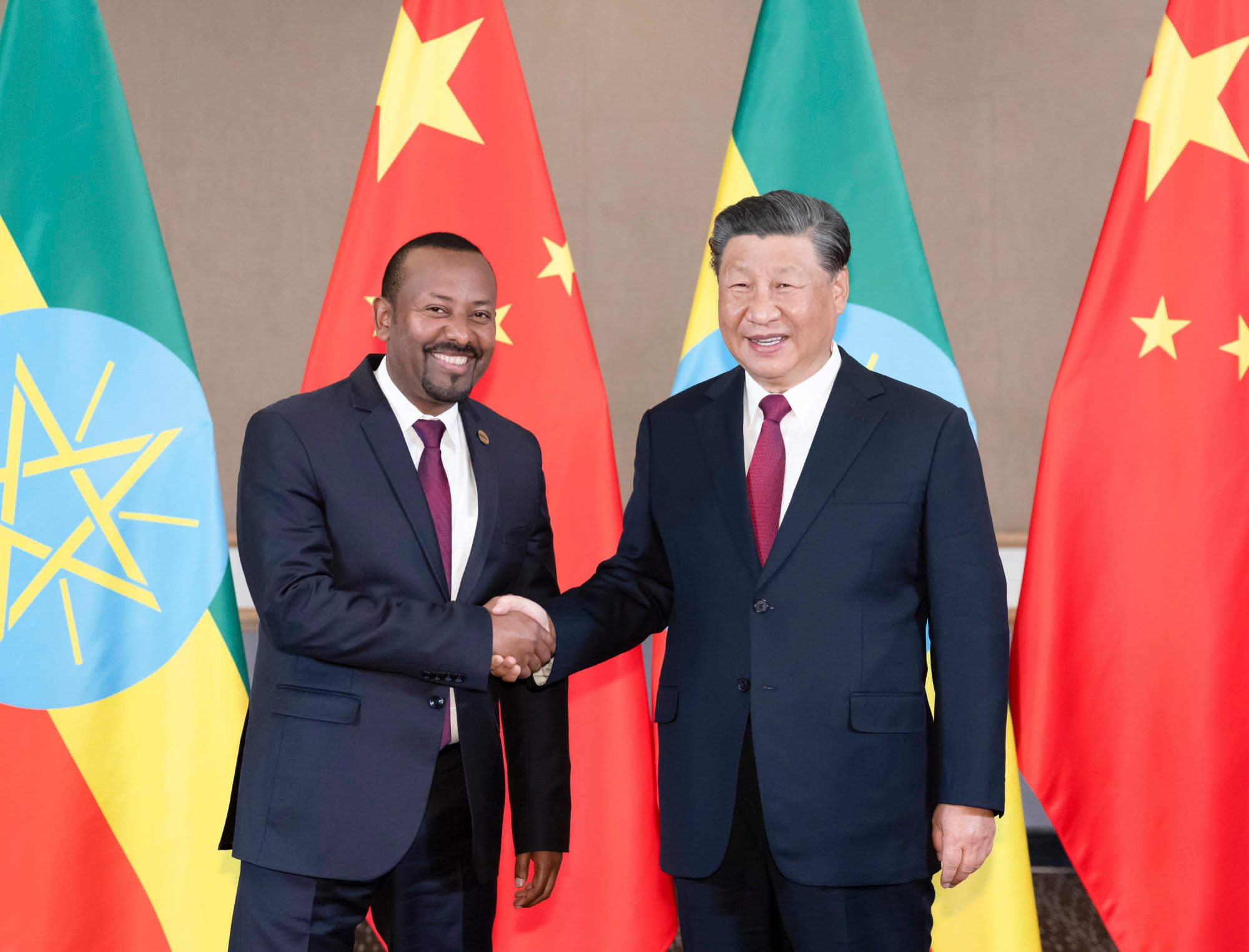 Nevertheless, Ethiopia with a Gross Domestic Product of US$126.8 billion in 2022 is the smallest member of the expanded bloc.
Lukas Fiala, coordinator of China Foresight at LSE Ideas, a London School of Economics think tank, said Ethiopia is the African state that has most closely followed China's model for economic development, while Beijing has been instrumental in helping it to grow rapidly, driven especially by investment in low-wage manufacturing over the past decade.
"Strategically, China has an extensive economic and growing security footprint in the Horn of Africa. Bringing Ethiopia into Brics could help in finding joint positions on key regional issues that affect China's overall engagement," he said.
On the sidelines of the Brics summit
, Chinese President Xi Jinping promised to suspend Ethiopia's payments on debt maturing in 2023 and 2024 as part of the common framework for debt restructuring.
Ethiopia owes China an estimated US$13.7 billion, much of it advanced by China Exim Bank between 2000 and 2021.
Seifudein Adem, an Ethiopian global affairs professor at Doshisha University in Japan, said there is little doubt that China was behind the initiative to invite Ethiopia and Egypt to become Brics members.
On the one hand, China understands Ethiopia's status and symbolism as a pan-African icon. On the other hand, "China is appreciative of the fact that Egypt was the first country in Africa with which it established diplomatic relations", Adem said.
He said Cairo as home to an enduring human civilisation going back over 5,000 years and owing to its active role in movements such as pan-Arabism, pan-Africanism and pan-Islamism, is uniquely qualified for Brics membership.
Adem said the modus operandi of Brics, as a future-oriented group, is inclusivity and diversity. "By inviting Ethiopia, Brics wanted to send the message that it does not want to repeat the mistakes of the League of Nations and its successor, the United Nations," Adem said.
The collapse of the League of Nations is sometimes attributed, at least partly, to the fact that it was not inclusive enough, according to Adem.
Aly-Khan Satchu, a sub-­Sa­haran Africa geoeconomic ­an­­­­­a­­­­­lyst, believes Ethiopia was a natural fit because of its relations with Russia, China and South Africa.
"Egypt has been an ally of Russia and given its outsized population and proximity to the Mediterranean economy and its control over the important Suez Canal, was always a natural fit," Satchu said.