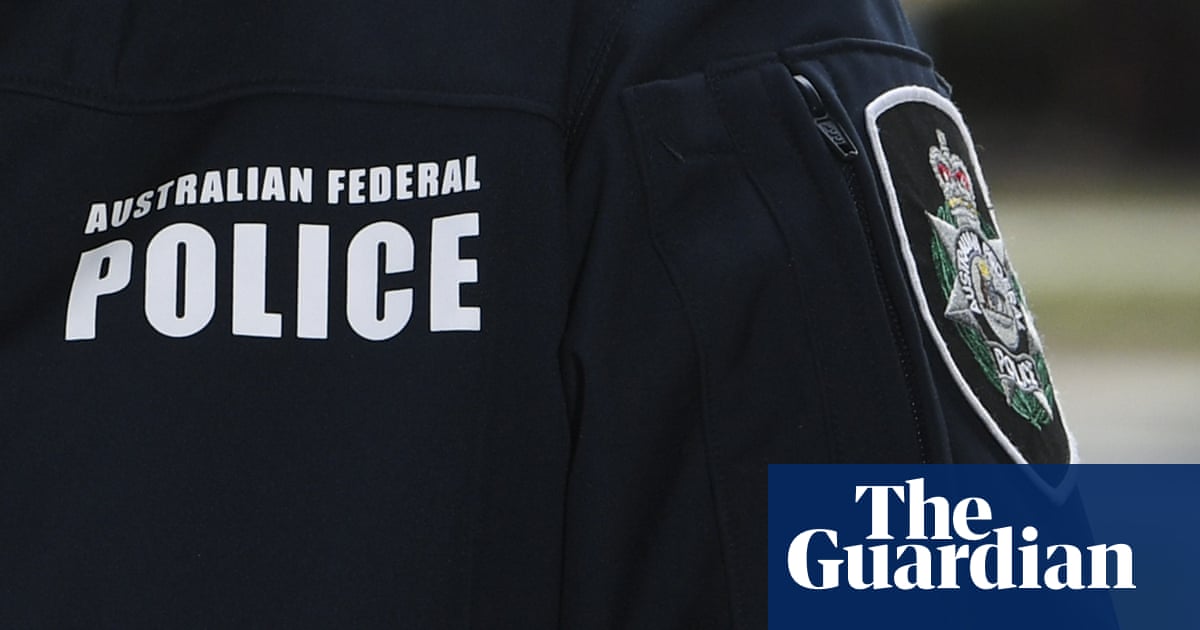 A Chinese academic visiting Australia on a research trip had his accommodation raided by Asio and the Australian federal police, and was offered $2,000 in cash by a man purporting to be from "the federal government" for information on his networks and contacts in China.
The academic, an associate professor at a major Chinese research university, is an expert on Sino-Australian relations and was visiting Australia between July and August. His surveillance comes as Australia seeks to restore its relations with China, with a confirmed prime ministerial visit to Beijing later this year.
The visiting academic, whom the Guardian is choosing not to name for legal and security reasons, abandoned several key meetings with Australian researchers and left the country early after being surveilled across the country.
On 20 August, the Chinese professor had his accommodation in Perth raided by Asio and AFP officers. His mobile phone and laptop computer were seized and have not been returned to him.
Asio told the academic it was conducting "warranted activity" and invited him to a "security assessment interview" in Sydney three days later.
The invitation was "to provide you with an opportunity to respond to security concerns that have been identified by Asio in the course of assessing your suitability to hold an Australia visitor visa".
He was told Asio was assessing "whether it is consistent with the requirements of security for you to hold an Australian visitor visa".
"Your attendance at the security assessment interview is voluntary, however, if you do not participate, we may rely solely on information already available to us to inform our assessment."
The professor declined to attend the interview.
Sources have told the Guardian that several days earlier, a man approached the professor at a Brisbane cafe, and introduced himself as being from the "federal government". When pressed as to which agency, the man is reported to have responded that, for the professor's safety, it was better not to know in detail.
The man reportedly told the professor his agency was interested in "information and senior people" known to the professor, and that they were confident he possessed "information and networks" significant to the agency's interests.
The man offered the Chinese professor $2,000 in cash, wrapped in a paper package. The professor refused the money.
The Australian man invited the visiting professor to a subsequent meeting, which he declined.
In Sydney in July the professor was also approached by a woman claiming to represent a "discreet advisory service that works with a range of high-end multinational clients with interests in the Indo-Pacific region". He was offered work as a specialist consultant, and invited to two meetings in Sydney. At an initial meeting, he requested to record any future conversation. When this was refused, he declined to attend any further meetings.
Asio told the Guardian that, consistent with long-standing practice, it did not comment on operational matters.
The AFP also declined to comment.
An Australian academic with knowledge of the visiting professor's research said "the entire episode was heavy-handed and counter-productive, especially as the Chinese scholar in question was a sympathetic observer of Australian politics and just the sort of voice we need in China's domestic debates".
The Australian academic requested anonymity for fear of revealing his Chinese colleague's identity, but said he would be surprised if elements of China's nationalistic media did not use this incident to highlight the double standards that apply "given Australia's frequent criticisms of China's similarly discriminatory policies" against Australians.
The Australian prime minister, Anthony Albanese, met the Chinese premier, Li Qiang, on the sidelines of the East Asia Summit in Jakarta last week, and confirmed he had accepted an invitation to visit China later this year.
He said Australia "would continue to cooperate where we can, disagree where we must and engage in our national interest" in its relationship with China.
A significant sticking point in the slow repair of China-Australia relations is alleged espionage and potential efforts to recruit nationals from other countries.
Two Australian citizens, journalist Cheng Lei and writer Yang Hengjun, are imprisoned in China. Cheng, a journalist, was charged with "illegally supplying state secrets overseas" while Yang, a writer, was charged with espionage.
In Australia, the Sydney businessman Alexander Csergo is in prison awaiting trial on charges of reckless foreign interference, after police alleged he wrote reports on global politics and Australia's security alliances for two Chinese intelligence officials from the ministry of state security.
Csergo has maintained his innocence. He told police he filled his reports with open-source information – and in some cases fabricated incredible information such as a purported interview with the Australian prime minister – in order to placate his handlers until he could escape China.
Other Australians who have worked in China have reported being asked to write reports on Australia and China-Australia relations.
The former US marine pilot and now naturalised Australian Daniel Duggan is also in custody in Australia. The US is seeking his extradition on charges of arms trafficking and money laundering over his alleged training of Chinese fighters pilots more than a decade ago. He has denied the allegations and is contesting the extradition request.