Typhoon Haikui slammed into the southeastern Chinese province of Fujian on Tuesday morning, at one point sweeping a fire truck responding to a call into a swollen river. One of the vehicle's crew members died while the other eight were rescued, according to state broadcaster CCTV.
The official agency China News Service reported that authorities had suspended all passenger transport, including buses and taxis, in the county of Yongtai, where the accident happened, after heavy rainfall and strong winds triggered flooding and washed out roads.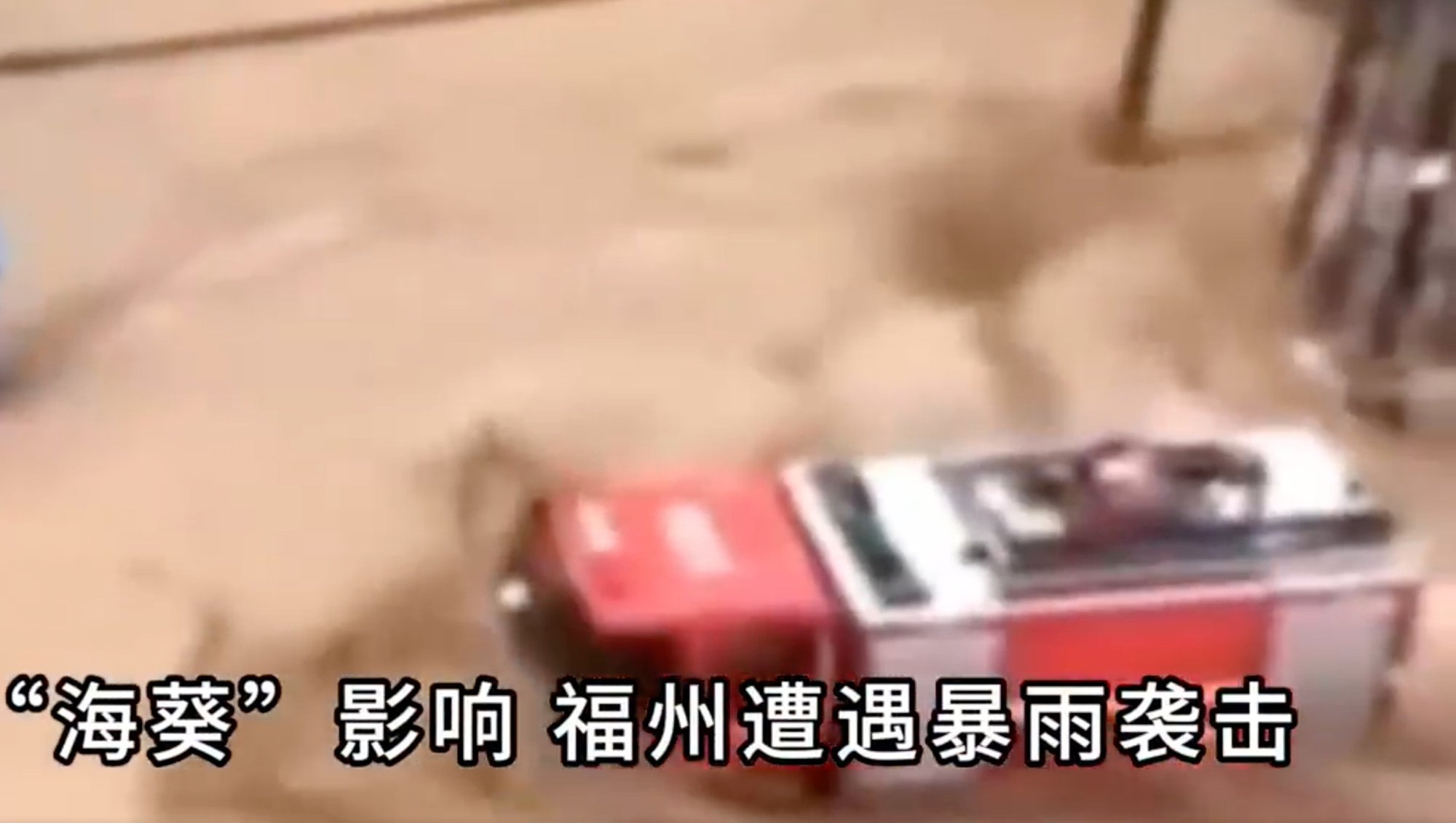 The storm had also forced flight cancellations, caused disruptions to train travel and caused school closures. Dozens of shipping routes in the region were also suspended, including the four remaining routes connecting Fujian with Taiwan's Quemoy, also called Kinmen, and Matsu.
Haikui is the second typhoon to hit the coastal province in less than a week. Super Typhoon Saola last week impacted nearly half a million people and forced tens of thousands of evacuations in Fujian. Authorities had warned on Monday that
flooding
was highly likely in some mountainous areas of southern Fujian.
The coastal city of Xiamen and the provincial capital of Fuzhou had upgraded their rainstorm warnings to the highest level.
Before drenching Fujian, Haikui made landfall on Sunday in the city of Taitung on Taiwan's southeast coast, injuring dozens of people.
The China Meteorological Administration on Tuesday said that Haikui had weakened as it moved across southern Guangdong province.
As Haikui weakened, Fujian authorities cancelled their emergency typhoon response, but maintained a province-wide emergency response to
heavy rain
, which was expected to continue in Fujian and Guangdong.
On Monday, the Ministry of Finance and the Ministry of Emergency Management said that 200 million yuan (US$27.5 million) would be allocated to five provinces, including Guangdong and Fujian, for disaster relief.