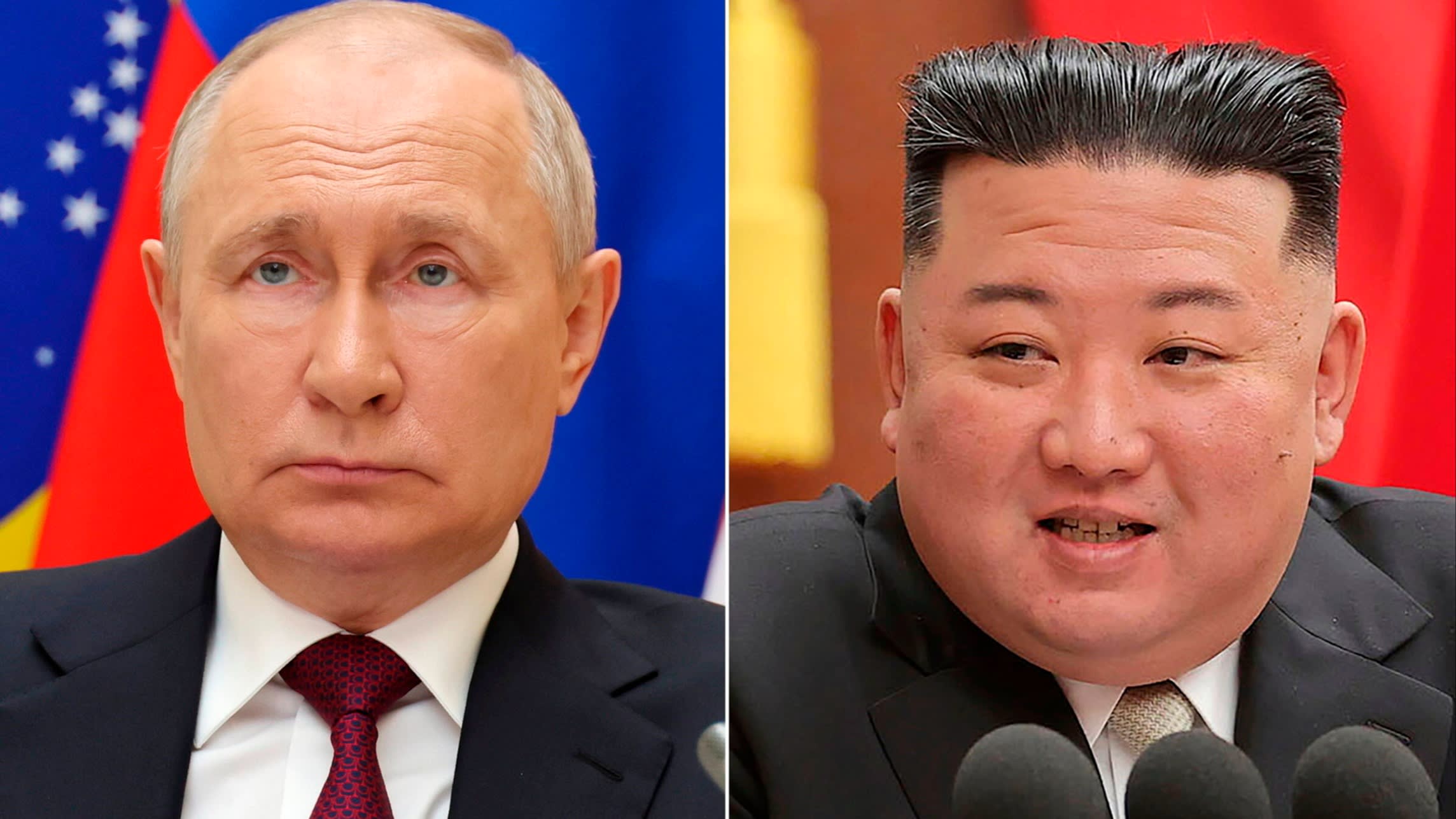 Receive free War in Ukraine updates
We'll send you a myFT Daily Digest email rounding up the latest War in Ukraine news every morning.
Kim Jong Un, the North Korean leader, expects to travel to Russia to meet Russia's President Vladimir Putin to discuss weapons sales to Moscow, a senior White House official said on Monday.
A meeting between Kim and Putin would significantly step up military ties between Russia and North Korea as Moscow's occupying forces try to contain a counteroffensive in the southern and eastern part of Ukraine.
Washington has been growing increasingly alarmed at the possibility of a growing weapons trade between Moscow and Pyongyang at a critical moment in the Ukraine conflict.
"Last month, Sergei Shoigu, the Russian defence minister, travelled to the DPRK [Democratic People's Republic of Korea] to try to convince Pyongyang to sell artillery ammunition to Russia," said Adrienne Watson, a spokesperson for the White House's National Security Council. "We have information that Kim Jong Un expects these discussions to continue, to include leader-level diplomatic engagement in Russia."
Watson added: "We urge the DPRK to cease its arms negotiations with Russia and abide by the public commitments that Pyongyang has made to not provide or sell arms to Russia."
News of Kim's plan to visit Russia to discuss weapons comes as Ukrainian forces begin to make some progress in their counteroffensive to dislodge Russian forces, with both sides in the conflict rapidly burning through munitions supplies amid heavy artillery shelling.
Last week, John Kirby, the NSC's director for strategic communications, told reporters Kim and Putin had exchanged letters pledging to deepen their co-operation. Kirby also outlined the terms of "potential deals" between the two.
Kirby said: "Russia would receive significant quantities and multiple types of munitions from the DPRK, which the Russian military would use in Ukraine. These potential deals also could include the provision of raw materials that would assist Russia's defence industrial base."
The New York Times first reported that the US and allied officials believe Kim expects to visit Russia to meet Putin. North Korea's leader planned to travel to the east coast of Russia by armoured train for the meeting, which would likely take place in the city of Vladivostok.
A new arms deal between Kim and Putin would give North Korea a far more important role in the Ukraine conflict than it has had, and highlights the difficulty Russia is having in continuing to secure the weapons it needs through domestic production and a limited set of allies.
If the visit does occur, it may lead to the imposition of new sanctions from Washington, though both Moscow and Pyongyang are already operating under strict US sanctions regimes.