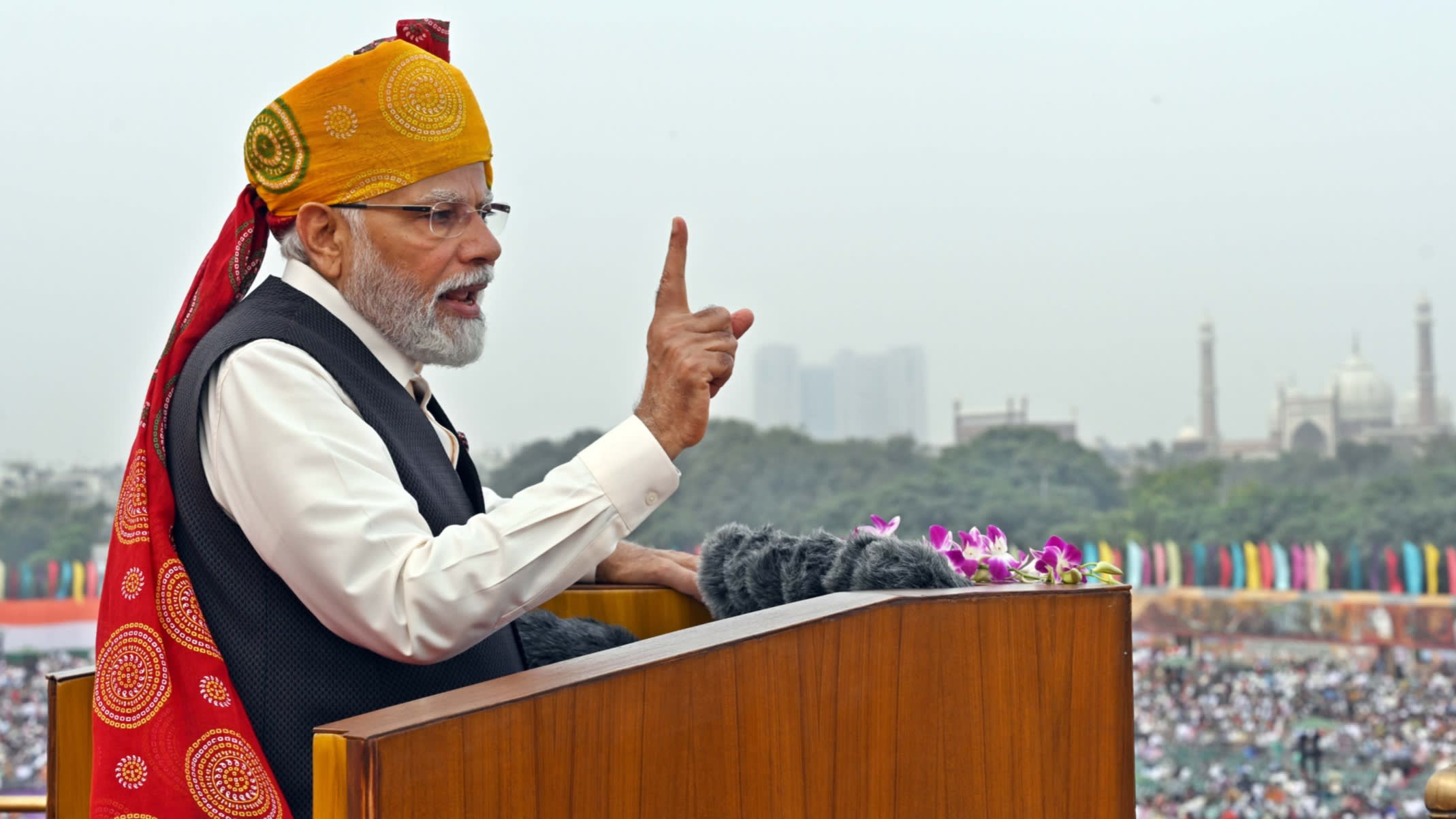 Receive free Indian politics & policy updates
We'll send you a myFT Daily Digest email rounding up the latest Indian politics & policy news every morning.
The writer is Starr Foundation Professor of South Asian Studies at Johns Hopkins University School of Advanced International Studies
The upcoming G20 summit in New Delhi marks the culmination of a banner year for India. It is now both the world's most populous country and its fastest growing major economy. The recent historic moon landing has further boosted the nation's image. It has skilfully navigated the west-Russia faultline, while leveraging the sharpening China-US divide to its advantage.
It's a pity, however, that India's theme for the summit, "One World, One Family, One Future" does not seem to extend to itself. The most pressing challenges facing India come from within, not without. At the heart of these challenges lie the politics of the ruling Bharatiya Janata party and prime minister Narendra Modi, one of the most transformative — and contentious — leaders of modern India.
Modi is a visionary. This is manifest in the ongoing transformation of India's infrastructure and public welfare architecture. From the opening of 500mn bank accounts (more than half of which belong to women), to providing electricity to all Indian homes, to ensuring access to sanitary pads, Modi has improved what he terms the "ease of living".
But the leader's achievements are overshadowed by growing authoritarianism, fuelled by personal and ideological resentments. In his address to the nation on Independence Day last month, Modi spoke about the "milestone between 1,000 years of slavery and 1,000 years of grand future".
The obsession with perceived past humiliations has three main targets: India's 200mn-odd Muslim community, which faces growing marginalisation and violence; civil society, whose members have supposedly been mentally enslaved by secular "western" liberal values; and opposition parties, who have apparently created havoc with their "appeasement" (of minorities). Modi's government believes all this has undermined India's Hindu civilisational ethos — and is determined to reverse that.
The vilification of these supposed enemies is nurturing dysfunction. From a railway police official killing Muslim train passengers to a school principal encouraging Hindu students to slap a Muslim student, bigotry is becoming entrenched. Treating people as second-class citizens erodes their dignity and contributions to society, while nurturing resentments that are bound to have pernicious consequences.
Meanwhile, unleashing the might of the Indian state on critics, whether by muzzling the media or harassing independent think-tanks and academics, is grinding down citizen voices. These attacks have weakened feedback mechanisms and are evident in the government's crumbling policy reform agenda, especially when compared to its fervent embrace of welfare schemes. While this government's ability to implement programmes is better than its predecessors', economic policy reforms have in effect ground to a halt after the failed attempt at reforming agricultural markets.
By treating the political opposition as enemies, the government is also undermining India's delicate federal balance in an ethnically complex multinational state. India's economic weaknesses — be it education or health, environment or urbanisation, labour or land markets — require co-operative federalism to address them. But polarisation is making that co-operation difficult.
The weaponisation of the coercive arms of the state is being driven by the man commonly referred to as India's second most powerful leader — Amit Shah, whose writ runs over large parts of the central government. This weaponisation has taken the form of the political executive deploying official investigative agencies to target political rivals on corruption charges and civil society organisations on tax fraud.
Among those targeted recently is the Centre for Policy Research, India's leading think-tank with which I have the privilege of being associated. The blatantly trumped-up charges that the government has slapped CPR with speak to the breakdown of checks and balances.
Meanwhile, Shah's own home ministry has been failing in its core duties. For the first time since 1881 (barring a gap during the second world war), the decennial Indian census of 2021 has not been conducted, leaving the state without updated data to address governance challenges. Shah's ministry has also failed to restore peace in the northeastern state of Manipur, which has been gripped by ethnic violence for months.
In his Independence Day speech last month, Modi repeatedly called the country his "family" and declared, "Now the ball is in our court; we should not let the opportunity go." He is right. But a divided family cannot prosper.