If an ambassador's job is to win friends and influence people, Shingo Yamagami has done plenty of that.
But Japan's departing envoy to Australia has also lost friends and alienated others during his two years and four months in Australia.
One former diplomat describes him as "an entertaining player but prone to kicking own-goals". The Chinese ambassador, Xiao Qian, is firmly in the "not a fan" category – he has accused Yamagami of running a deliberate public campaign to sabotage China-Australia relations.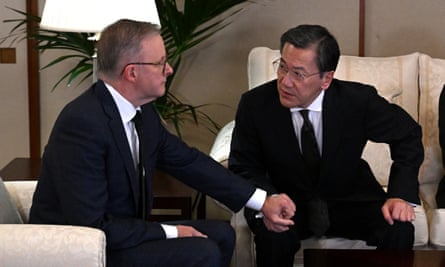 In the final days of his Canberra posting, Yamagami says he has "no regrets".
"I haven't been silenced," he says, ahead of his flight back to Japan on Saturday.
"Whatever sniper shot I have to face, you know, I wouldn't duck and I would keep on standing tall."
No 'wishy washy' envoy
For someone with decades of service in Japan's ministry of foreign affairs – and previous postings to Washington DC, Hong Kong, Geneva and London – Yamagami has some surprising attitudes about bread-and-butter diplomatic practices.
Prior to leaving the embassy in the Canberra suburb of Yarralumla for the last time, he makes a virtue of his extraordinarily prolific record of media interviews, insisting "it's not like I'm trying to influence Australian government through backchannels".
"Public discourse is very important nowadays, because we are living in the era of public diplomacy," he says. "Those days of champagne drinking or wishy-washy diplomats conducting diplomacy behind the scenes – I think those days are long gone."
Perhaps Yamagami was never destined to be a quiet backroom operator, despite a stint heading the foreign ministry's intelligence service in which discretion is the name of the game.
In some cases these interventions have been uncontentious: he has charmed Australians with observational reports on the habits of magpies, and by quoting the 1997 hit The Castle in his tweets.
But there is no doubt that it is on the topic of China that he has been most vocal in his public contributions – and that he has particularly endeared himself to the conservative side of Australian politics, with at least 11 interviews with Sky News. Peter Dutton has been among Yamagami's dinner guests and Tony Abbott has credited the ambassador with giving Australia a much-needed "shake-up".
Even on his way out the door, Yamagami has reaffirmed his belief the window to prevent a war over Taiwan is closing, and says he is appalled by the criticism levelled at the authors of the Nine Newspapers' controversial Red Alert series. "Frankly speaking, the security environment has been deteriorating, and we need to respond this changing environment," he says.
His approach has attracted attention not only in Australia but also back home. One Japanese government official was quoted by the Australian Financial Review as describing Yamagami as "our wolf warrior" – a term more commonly used to criticise a brand of diplomacy practised by China.
Yamagami doesn't see it as a badge of honour. "I think I am more gentle than a wolf – I like kangaroos and koalas far better than wolves," he says, laughing.
"Wolf diplomacy has certain connotations. It was coined trying to describe the aggressive nature of Japan's neighbour, so I'm not really happy to be put into the same pigeonhole with them – I'm just trying to convey Japan's perspective."
Yamagami is "prone to kicking own-goals", according to Allan Behm, a former diplomat who is now director of the Australia Institute's international and security affairs program.
"I think it's very good that ambassadors are direct and clear and forthright in their remarks, particularly their remarks to the government to which they are accredited," Behm says.
"I think, though, they ought to be much more careful in their public remarks. Your credibility as a diplomat depends much more on how you influence the policy of your host government than it does on the number of hits you might get on Twitter or in the media for your public utterances."
Behm, who served as a senior adviser to then shadow foreign minister, Penny Wong, from 2017 to 2019, believes ambassadors should take care to convey the views of their government, rather than strongly held personal views.
"The way in which I read some of his language, it was rather stronger than the language of the current Japanese government, much less nuanced."
Yamagami shouldn't have been taken by surprise by the May 2022 election result, Behm says. "He should have been much more nimble in recognising there was a new Australian government with a new agenda – an agenda which was focused on taking the heat out of the bilateral relationship with China. He might have been more sensitive about that."
China mentions the war
In January, Yamagami became embroiled in a public dispute with his Chinese counterpart, overshadowing Xiao's comments about the prospect of further improvements in the Australia-China relationship in 2023.
On the morning of Xiao's "new year" press event, the front page of the Australian newspaper splashed with the headline "Beware the sting in China's tale". In the story, Yamagami urged the Albanese government to remain "vigilant" because Beijing's more constructive recent tone was yet to be matched by a shift in its behaviour.
An unimpressed Xiao replied that ambassadors posted to Canberra should not try to stop Australia developing a normal relationship with a third country.
"I'm afraid our colleague from Japan is not doing his job," Xiao said. The Chinese ambassador went on to declare that Japan had never properly apologised for its actions during the second world war – including bombing Darwin and mistreating Australian prisoners of war – and questioned whether "they might repeat the history".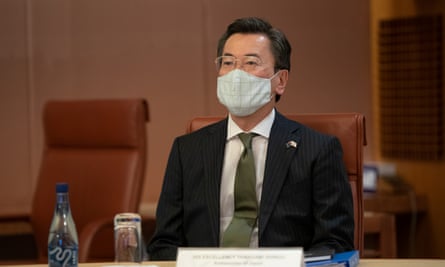 Reflecting on the controversy now, Yamagami says he was "flabbergasted" by the "totally unnecessary" verbal attack.
Yamagami says he invited Xiao to dinner but that invitation "has been outstanding for quite some time".
"Of course, I'm happy to see the improvement of the relationship between Canberra and Beijing," he says. "That's not for me to poke my nose into … but this kind of reaction on their part is not productive at all."
'Very, very deep grievances'
Yamagami has also attracted criticism for his comments about child custody disputes, a sensitive issue in the bilateral relationship, and for his public interventions on coal and gas policies in Australia.
Asked whether he regrets associating himself with the Queensland Resources Council campaign against the state Labor government's coal mining royalty increases, given that he was criticised for overstepping the line, Yamagami is defiant.
"Oh, no, no, no, no, no, no, not at all, not at all," he replies.
"I had received a number of calls and visits from Japanese companies doing operations in Queensland and other states and they had very, very deep grievances. So as a Japanese ambassador to Australia who would like to maintain a close trade and investment relationship, I had to say something."
Shouldn't that have been done behind the scenes?
"Come on!" he says. "You know the story behind this: my request for a meeting was rejected. That is why I had to include that in my public speech at the University of Queensland. And as soon as I spoke up, they started to listen to us.
"I think some Australians have to get used to Japanese speaking their mind."
Yamagami may have been speaking his mind, but so have his critics.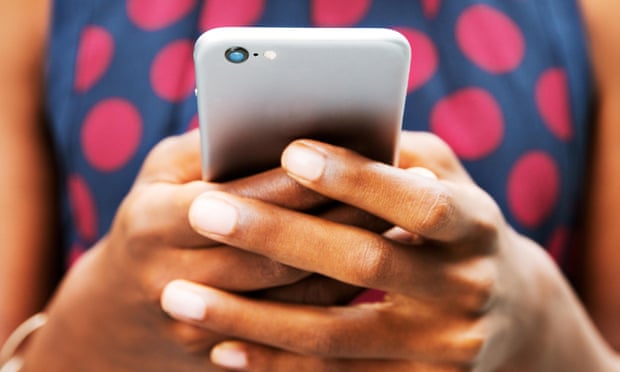 John Menadue, a former Australian ambassador to Japan, wrote in February that Yamagami was being brought back to Tokyo early after being "subject to two rare high senior ambassadorial inspection missions from Japan's ministry of foreign affairs last year investigating his diplomatic style and management of the embassy and staff".
"The Canberra diplomatic community will be relieved," Menadue said. "But the anti-China media will be disappointed as they won't be wined and dined to the extent that Yamagami-san did."
A tight ship
Yamagami denies any impropriety and says he was saddened by the suggestion his return to Tokyo might have been linked to such inspections.
"Receiving an inspection is nothing unusual. I used to be director for the inspection division back in Tokyo when I was young, 20 years ago, and periodically we do receive inspections."
Yamagami says he has been "running a tight ship" and argues staff morale is high. He suggests some might be trying to discredit what he has been saying and doing.
Regardless, he points to the trajectory of the diplomatic relationship: a new security declaration between Australia and Japan, the signing of a military access agreement, and an "unprecedented level of interaction at the leaders level" including Anthony Albanese visiting Tokyo twice last year.
"I was bloody lucky to be here at this juncture, because Japan's relationship with Australia has been expanding at an exponential pace," Yamagami says.
As for what is next for him, Yamagami says he first needs "some time to recuperate from too much wining and dining". He doesn't plan to close his Twitter account. After enjoying time in hot springs in Nagano prefecture, Yamagami believes he will end up back on the diplomatic frontlines. "So whether some people like it or not … I'm going to stick around."