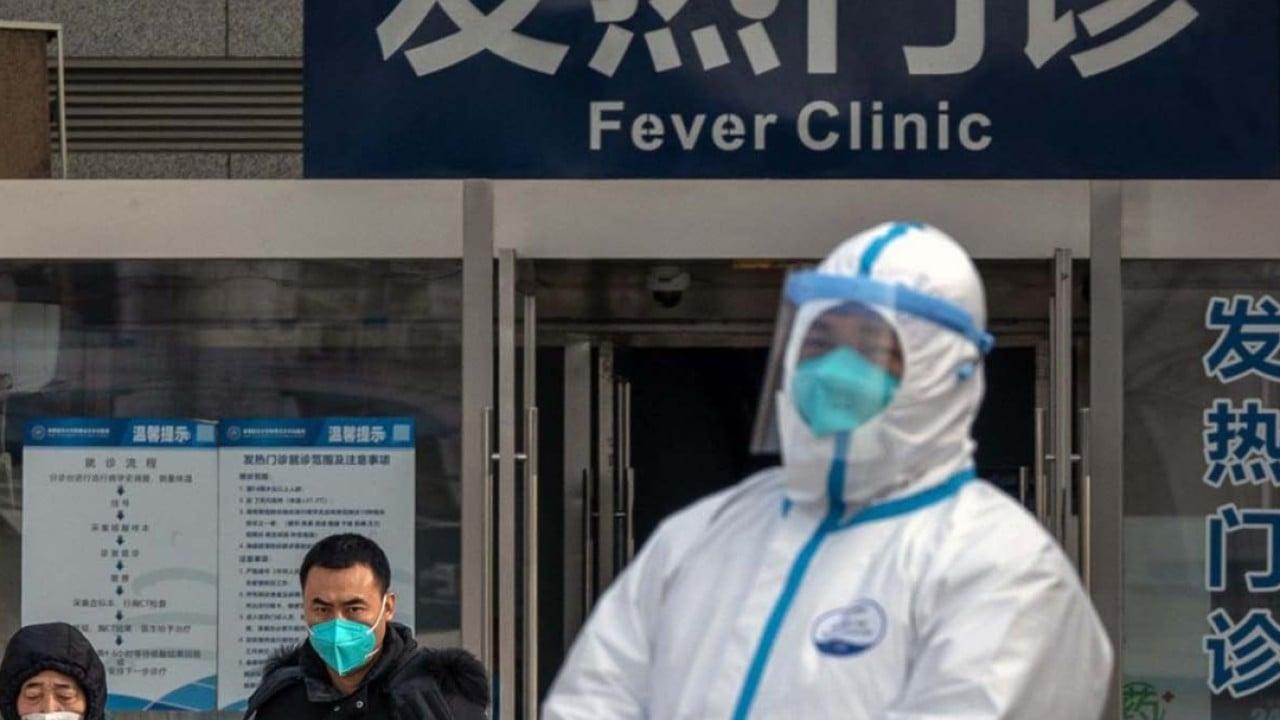 On the day Chen landed in Indonesia, textile manufacturer Shen Wei, from the neighbouring city of Jiaxing, had just returned from Japan on a chartered flight organised by the city government after attending the three-day Asia Fashion Fair in Tokyo as part of a group of more than 90 textile company representatives.
"It was very common to go abroad to meet clients before, so we didn't cherish the opportunity as much as we do now," Shen said.
As China shifts its focus to bringing the economy back on track after its stringent zero-Covid policy came to an abrupt end following rare protests around the country, local governments have been flocking to send business delegations overseas, striving to make up for three years of isolation that saw export orders dwindle and foreign investment decline.
In the past two months, government officials have been travelling with exporters and manufacturers from the provinces Zhejiang, Jiangsu and Guangdong – which are major export hubs – and from other regional economic powerhouses such as Sichuan and Shandong to attend trade fairs and build up new connections in Europe, the Middle East, other Asian countries and Africa. For most of them, it was their first overseas travel since the coronavirus first emerged in late 2019.
"It's a necessary and positive signal for Chinese investors and exporting manufacturers across the country," said Gao Zhendong, an investor and consultant who has been helping Chinese enterprises explore industrial and financing investment in Southeast Asian countries in recent years. "We expect a bigger boom in such commercial activities early next year."
However, the scars left by the long period of isolation might not be smoothed over immediately, exporters and experts said, especially amid dwindling demand from developed economies as recession looms and the process of diversifying supply chains away from China accelerates.
"It will take time to make up for the loss; the process won't be fast," Chen said.
By this time of the year, Shen's factory – which specialises in woollen and cashmere yarn – would usually have received lots of orders, but overseas clients have been slow to place orders this year, making him anxious.
With the low-end textile industry already moving elsewhere due to efforts to upgrade domestic industry, and the United States and Europe reducing their supply-chain dependence on China, the disruptions caused to manufacturing by China's stringent pandemic-control measures accelerated foreign customers' search for alternative suppliers, Shen said.
"Foreign clients are most concerned about the stability of the supply chain – that is, whether the products can be delivered on time," he said. "As the manufacturing uncertainty kept rising in China, gradually they were seeking alternatives in Southeast Asia."
Some commercial challenges can be overcome by maintaining good relationships with clients, ideally through face-to-face interactions, but most Chinese exporters – especially the many small and micro-sized firms on tight budgets – found themselves trapped in China by lengthy hotel quarantines for overseas arrivals, expensive international flight tickets, coronavirus-induced flight cancellations and restrictions on "non-essential" travel and passport approvals.
Simply sitting together and chatting with each other is more useful than writing a hundred emails
In addition to subsidising some flight and hotel expenses, the recent rounds of government-organised trips also guaranteed that visa applications would proceed smoothly and that return flights would be available, which has mattered a lot to those who were considering venturing abroad, exporters said.
"Simply sitting together and chatting with each other is more useful than writing a hundred emails," Shen said. He negotiated a new order worth US$1 million after meeting clients in South Korea for the first time in three years, ahead of the Japan trip.
Finding new customers was even more urgent for Chen, who has seen his products' market share in the United States – formerly his biggest export destination – shrink since the Trump administration imposed a 25 per cent tariff on them as part of its trade war with China.
"Demand from Europe is also declining; the energy crisis and Ukraine are also affecting us," Chen said.
Expanding his markets in the Middle East and Southeast Asia was Chen's main goal when he decided to join the delegation organised by the Ningbo government, which arranged meetings with importers and business associations in Dubai and Jakarta.
"If I didn't go abroad, I wouldn't have the opportunity to meet those potential clients," Chen said.
China still requires people arriving from overseas to spend time in hotel quarantine and home isolation, and the number of international flights has yet to return to normal, so those able to travel abroad remain a minority.
But despite the hurdles, some exporters found the costs of being trapped in China so great that they chose to travel overseas on their own rather than wait for governments to take the initiative.
Lu Hua, who owns a precision moulding and parts-processing company based in Guangdong, set off from China in early October to visit clients in North America and to prepare for a new factory in Vietnam. His team returned to China in late November, before Beijing pivoted away from its hardline zero-Covid policy, which relied on lockdowns, mass testing and quarantine.
While Lu worried that his team would be given a hard time by Chinese customs officers and risked having passports and visas cancelled at the airport when departing, he said he noticed a sudden change in the authorities' attitude days after its return.
"From the top leadership to local governments, export companies are warmly encouraged to travel abroad to attract more export orders," Lu said.
However, he said some orders might have been lost for good as more multinationals implement a so-called China-plus-one strategy by diversifying their supply chains out of China.
According to data from Descartes, a logistics consultancy, US containerised imports in October were up by 0.2 per cent compared with September. But imports from China fell 5.5 per cent, month on month, by 45,071 20-foot equivalent units. The decline from China was offset by gains from Thailand, South Korea, Taiwan, Japan and other countries.
"We will continue to see efforts towards diversification of supply-chain sourcing and manufacturing out of China," said Christian Roeloffs, co-founder and CEO of Container xChange, an online platform for container logistics.
"The pace at which this diversification will happen is really directly proportional to further disruptions that we will see in China owing to so many factors like the zero-Covid strategy, further production shutdowns, and rising geopolitical tensions. If these occur faster, the diversification also will follow pace."
China's exports fell 8.7 per cent, year on year, in November after a decline of 0.3 per cent decline in October, China Customs data showed.
Many local governments plan to send more delegations abroad to bring back export orders, but most economists expect China's exports to continue to decline in the first half of next year as the global economy slows down.
Chinese exporters are also worried about fiercer competition among themselves as the overseas market share available to them shrinks.
The market needs such simple but real trust
"The general environment is severe, and for small firms like us, the next step is to fight with the gloves off," Shen said.
With more short-term disruptions being seen as a severe wave of Covid-19 sweeps across China, Lu said there was an urgent need for the government to do more to restore overseas clients' confidence in the country's supply chain.
"That requires a lot of preparation and support from the government so that overseas customers can see that the Chinese government has introduced more pragmatic policies to ensure that ordinary people can travel freely, and that the supply chain will not be locked down and cut off arbitrarily," he said.
"The market needs such simple but real trust."