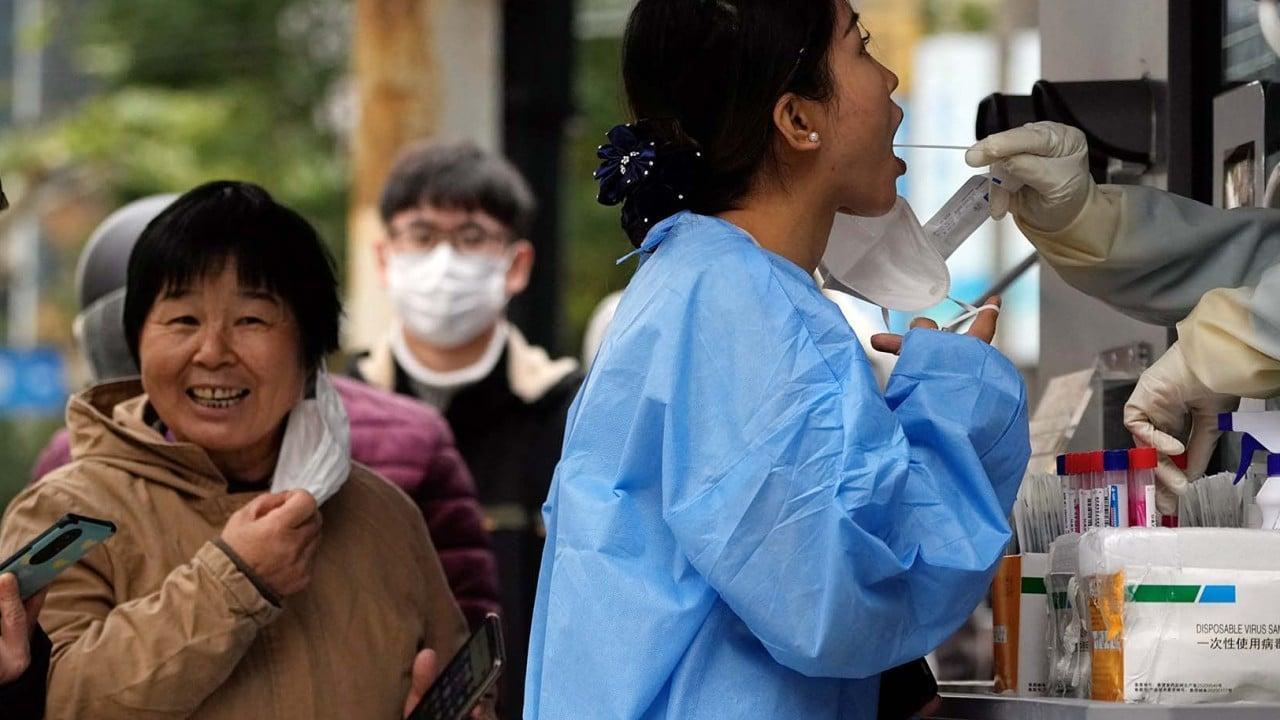 Amid concern that the Chinese government would double down on its hard-line tactics in fighting the spread of Covid-19, US President Joe Biden's administration took a wait-and-see approach instead of issuing any warnings. That sparked criticism from some political opponents that he was being weak on Beijing.
The US-China Business Council, whose members include Apple, Nike and Caterpillar, applauded the loosening of Covid policies, possibly pointing to a reversal of a deeply pessimistic outlook that its members have towards their operations in China. A USCBC survey published in August showed optimism about business conditions in the country at a record low level.
"The phasing out of 'zero-Covid' practices is a positive development, especially if it ends factory closings, impeded transport within China and other supply chain difficulties that have caused major operational headaches for US companies producing goods in China for the China market," a spokesman for the business association said.
"Hopefully, we will see more flights in and out of China and a further reduction of days in quarantine."
"Unknown is how the government will react in the event of a large-scale spread of the virus," the spokesman added. "We sense, though, that a crucial corner has been turned on the road to economic recovery."
Even before China's strict Covid-19 lockdowns sparked an exodus of workers from the world's largest iPhone factory in the central city of Zhengzhou, Apple supplier Foxconn Technology Group was increasing production capacity in India and Vietnam as part of its push to diversify its supply chain beyond China.
Liu Yawei, senior adviser with the Atlanta-based Carter Centre's China Focus programme, referenced remarks by Nicholas Burns, Washington's ambassador to Beijing, last week, in which the diplomat complained that severe zero-Covid restrictions were undercutting the ability of US diplomats to do their job, at times in potential violation of consular agreements.
The relaxation "is good for the US because the trading relationship between the two countries is still very tight and many US-based companies also have huge manufacturing operations – like Apple – in China", Liu said.
"It is good for the frayed relationship because diplomats need to talk to each other, and as indicated by Ambassador Burns, American diplomats also need to visit Americans detained by the Chinese government," he added.
The US State Department did not respond questions about the prospects for better relations in the wake of Wednesday's announcement in Beijing, and referred only to comments that Secretary of State Antony Blinken made to The Wall Street Journal on Monday.
"Whether it's China, whether it's Iran, whether it's anywhere else, we stand strongly for the proposition that people should be allowed to voice their opinions, to protest peacefully, to make known their views, and that governments should not take actions" against protesters, Blinken said.
Shobert and others pointed out relaxation of Covid measures does not necessarily mean the same thing for domestic dissent.
"There is a tendency for very understandable reasons that … lead us to run the risk of conflating what's happening and in particular, looking at these decisions and saying this is the first step towards the broader US-China relationship getting back on the right track," Shobert added. "It's not that."
The Carter Centre's Liu outlined two risks looming in the wake of the changes in Covid policy: the likelihood of a surge in cases and a crackdown against those who started the "blank paper" protests.
If the latter comes to pass, "the hope for effective stabilisation and even tangible improvement of US-China relations after the November 14 summit [between Biden and Xi Jinping] will quickly evaporate", he said.
Robert Daly, director of the Wilson Centre's Kissinger Institute on China and the United States, underscored what he sees as a flaw in the expectation that what is good for business is good for bilateral relations.
"Global media have come to attribute a growing number of China's economic, social and geopolitical troubles to its zero-Covid policy," Daly said. "With the softening of those policies, we'll find out whether this was lazy journalistic shorthand or prescient analysis. Probably the former.
"Nations that have grown more alarmed by China's actions and intentions over the past few years … will not fundamentally reconsider their perceptions of a China threat" unless they see items including "the rollback of the surveillance state, a true return to a reform agenda … a more moderate approach to Taiwan, and an end to support for Russia.
"Those items are probably not on Xi Jinping's agenda," he said.