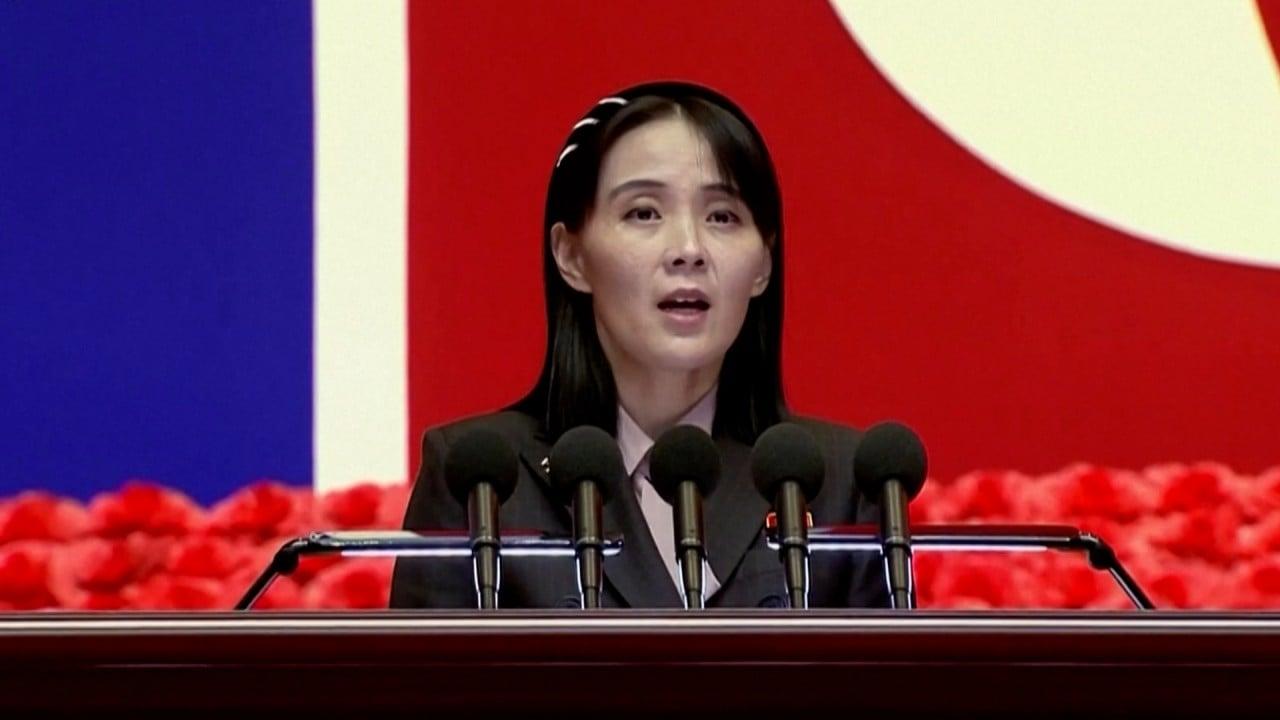 Yoon drove home the message at the G20 summit in Bali, urging Chinese President Xi Jinping to play a "more active and constructive role" on Pyongyang.
The comments signal a departure from the strategic ambiguity of the administration of former president Moon Jae-in, a strategy aimed at striking a balance between the US, as its military ally, and China, as its strategic economic partner.
Park Won-gon, professor of North Korean studies at Ewha Womans University, said Yoon's diplomatic priority now was to bring clarity to Seoul's relations with Beijing.
"I think the time to implement 'strategic ambiguity' has passed already because US-China relations have turned into a zero-sum game," he said. "South Korea is now faced with making a choice between them."
Andrew Yeo, a senior fellow and the SK-Korea Foundation chair of Korea studies at the Brookings Institution, said the Yoon administration considered Moon's policy towards China "too cautious and deferential", and felt it needs to assert South Korea's own national interest.
"Yoon's government is being clear with Beijing that they also have their own national interest and security and economic concerns, and China should respect that," Yeo said.
According to the Centre for Strategic and International Studies, North Korea has conducted 34 ballistic missile tests, including intercontinental ballistic missiles, since January.
Satellite images also suggest the restoration of the Punggye-ri nuclear testing facility – which was demolished in 2018 – increasing the prospect of the country's first nuclear test since 2017.
According to Park, Seoul is using two different approaches in its response to North Korea's missile aggression – diplomacy and military pressure.
While siding with American military campaigns in the Indo-Pacific region for deterrence against North Korean provocations, Yoon is also promoting diplomatic solutions by urging China's influence on North Korea.
"China is the only country that can influence North Korea's actions," Park said. "What Yoon has been requesting is for China to take responsibility in pressuring North Korea to suspend its military provocation and return to the negotiating table."
Compared to Moon's strategic ambiguity, Yeo said the Yoon administration's foreign policy had more clarity since it was becoming more "intertwined with other like-minded allies and partners" who had similar views, interests and values.
"You want to have positive relations with both sides, but for the Yoon government, they feel that their interests are much more closely aligned with that of the US," he said.
However, experts were sceptical that Beijing would take any effective action on Pyongyang, which they say China considers as an extension of its rivalry with the US.
"China absolutely does not consider North Korea's denuclearisation as the utmost important," said Choo Jae-woo, professor of Chinese studies at Kyung Hee University. "China will not make any moves unless the US takes action."
Park echoed the view, adding that North Korea was "not the priority" for Beijing's foreign policy, which is mainly focused on its rivalry with Washington. There were fewer expectations for China to resolve North Korea's nuclear development, he said.
"China used to be cooperative on the North Korea issue, and it previously considered North Korea as its liability, but now it has become essential," he said.
"Its policy on North Korea runs from the bigger picture of the relations with the US … it may not be more active on Pyongyang than before."
Yeo said while China did want to see denuclearisation on the Korean peninsula, Beijing's priorities had shifted.
"For China, stability on the Korean peninsula, North Korea in particular, is very important. They don't want North Korea to have nuclear weapons … but it's better for them to have a nuclear North Korea that is intact than one that falls apart," Yeo said.
While Yoon urged China to play a more constructive role in reducing North Korean provocations, there was a lack of action from China, suggesting increased political support from China for North Korea and the expectations that South Korea may lean towards the US, Yeo said.
"South Korea will try to maintain good relations with China, but we are going to see it pursuing its own national interest aligning with the US."