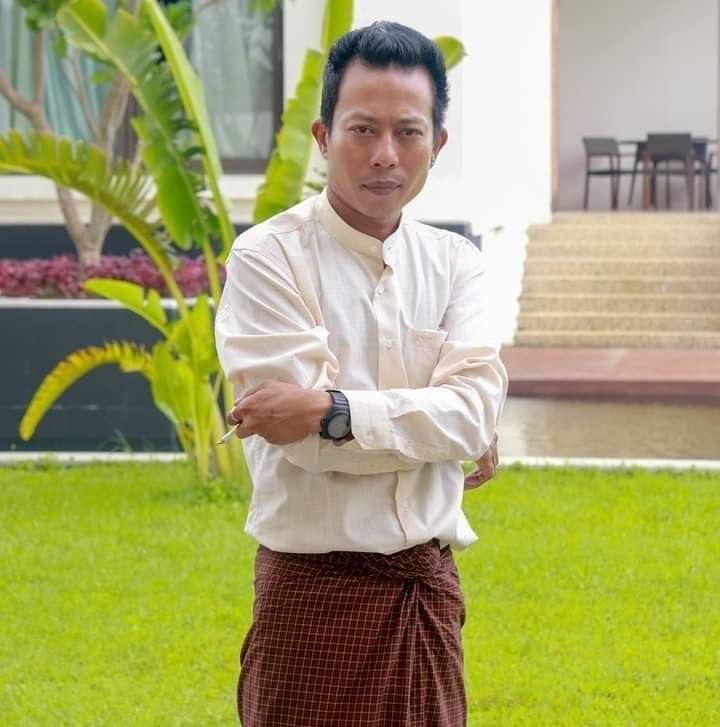 Myanmar journalist Myo San Soe has been sentenced to 15 years in prison on two terrorism counts by a court at Pyapon Prison in Ayeyarwady region.
He was transferred to Pathein Prison on Thursday right after the sentencing, according to his family. Pyapon prison only holds people sentenced to 10 years or less.
He received a 10-year sentence under Section 50(j) of the Counter- Terrorism Act and five years under Section 52(a), a family member told RFA.
"I feel that we have fewer children," she said. "There are only two children. He lives at home with us and we had no one to rely on when he was not around. His mother is here crying."
The family member said Myo San Soe had given 30,000 Kyats (U.S.$14) to help young people who fled to safety after taking part in anti-junta protests. However, he was arrested on Oct. 29, 2022, accused of being in contact with People's Defense Force (PDF) members.
Myo San Soe is a freelance journalist who has reported for The Ayeyarwaddy (sic) Times, BNI News and Delta News Agency, which were banned by the junta after the coup, leaving him without work..
According to RFA data, in the 22 months since the coup a total of 143 journalists were arrested across the country, with 47 still imprisoned.