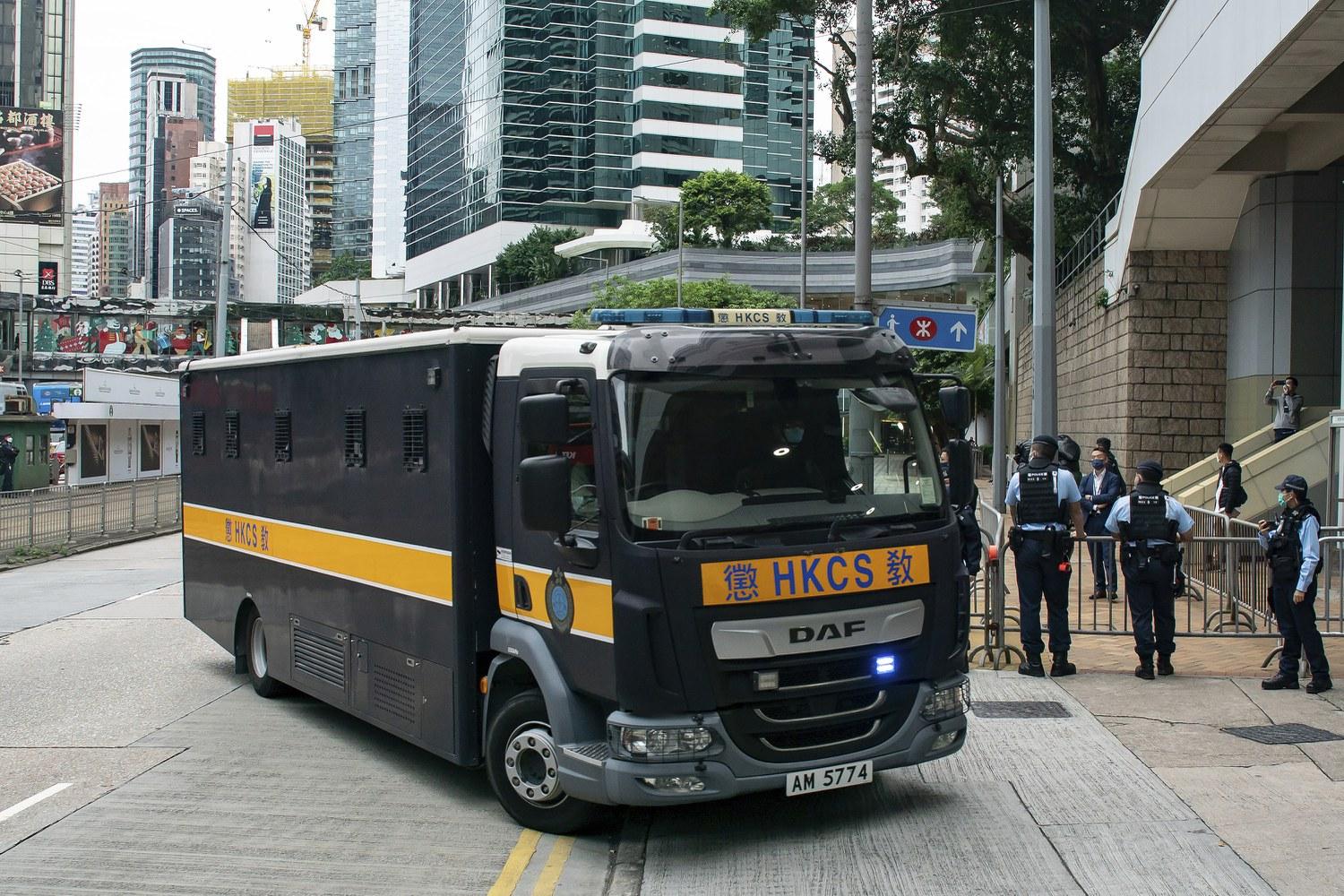 The Hong Kong High Court has adjourned the high-profile trial of jailed pro-democracy media magnate Jimmy Lai pending a decision from Beijing over whether to allow a senior British attorney to represent him.
Lai's trial on several charges of "collusion with a foreign power" — under a draconian national security law imposed by the ruling Communist Party in the wake of the 2019 protest movement — was due to begin on Thursday.
The adjournment came after Hong Kong leader John Lee asked the Chinese government to rule on whether foreign attorneys could represent defendants in national security cases – and after three failed bids in the city's courts to get Lai's British lawyer disqualified.
The case has highlighted concerns that Hong Kong's promised judicial independence is already rapidly eroding in favor of top-down control from Beijing.
While some of the paper's senior editors have pleaded guilty to the same charges, Lai plans to mount a full defense in court, and had hoped to engage British Kings Counsel barrister Tim Owen to lead his defense, in a trial that the court estimates will take around 22 days.
The Department of Justice told government broadcaster Radio Television Hong Kong that it had "every reason to believe" that Beijing would accept a request from Hong Kong leader John Lee for the National People's Congress Standing Committee to exercise its supreme power to rewrite Hong Kong law and legal judgments.
Lai, who has been one of Beijing's most prominent critics, made a brief appearance in court on Thursday, wearing a grey jacket and flanked by three prison guards in the dock.
He also faces charges of "conspiracy to print, publish, sell, offer for sale, distribute, display and/or reproduce seditious publications," also in connection with his now-shuttered Next Digital media group and its flagship Apple Daily newspaper.
Security was tight around the High Court building with several pairs of police officers patrolling nearby Hong Kong Park and the Pacific Place shopping mall next door, with police dogs near the court entrance.
No jury
Lai's trial will take place with no jury, before a panel of three national security judges handpicked by the government.
Lai's defense team told a court hearing on Thursday that Owen was unable to attend the hearing due to a lack of correct paperwork.
After receiving the go-ahead to participate in the case, Owen had submitted an application to the Immigration Department to extend his work visa, but was refused, "for reasons best known to themselves," Lai's attorney, Senior Counsel Robert Pang told the court.
Owen is already in Hong Kong, but needs additional permission to work as a lawyer in the city, he said.
Chief executive John Lee said at the end of last month that he had made a formal request to the Chinese government in Beijing for the legal interpretation on the matter of Lai's defense lawyer.
"It will be up to the Standing Committee of the National People's Congress to decide how to go about it," he told journalists at the time. "[This] is the [committee's] prerogative and absolute authority."
The request came after Hong Kong's Court of Final Appeal on Nov. 28 dismissed a bid by the government to get Owen's permission to represent Lai overturned.
The Secretary for Justice is seeking a blanket ban on overseas lawyers participating in cases brought under the national security law, Owen's law firm Matrix Law said on its website.
"[This] would effectively mean that the court should be deprived of its statutory discretion," it quoted the Court of Final Appeal as saying.
Translated and edited by Luisetta Mudie.